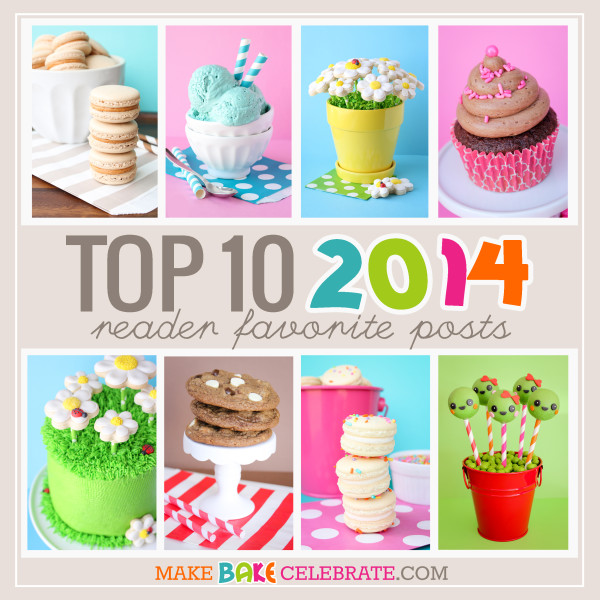 Today I'm finally getting around to sharing our top 10 reader favorites posts of 2014! With all the craziness that the end of the year brought this year I hadn't planned to do a recap, but then I stumbled upon 2013's recap and really was reminded just how much fun it is to take a look back over the year. Sometimes, I forget I even made something, it's really fun to look back over the projects I've shared and what you guys have enjoyed the very. Last year I shared the top posts in general, this year I'm going to share the top 10 favorite posts from this year.
Before we get into the sweet treats…I have to say 2014 was such fun year for Make Bake Celebrate. I consider myself SO BLESSED to have been able to spend another year with all of you. I've had a lot of really cool opportunities, worked with some fabulous brands, and was surprised with some fun features. Some of my favorite highlights were attending BlogHer Food in Miami, attending International Food Blogges Conference in Seattle, visiting the Krusteaz HQ, signing a book deal, working with Better Homes and Gardens (several times!), being featured on Today.com and the Cooking Channel. And then there's always having my first tattoo feature…seriously it's been a pretty sweet year.
In case your wondering the top 10 posts were formulated by a scrutiny of scientific research and super critical information. Yea, right. I based them off your overall visits, likes, shares, pins, and all that fun stuff! And to spruce it up this year we're going to mix them up so they're not in any particular order. Sound fun? Let's see what you guys were digging this year…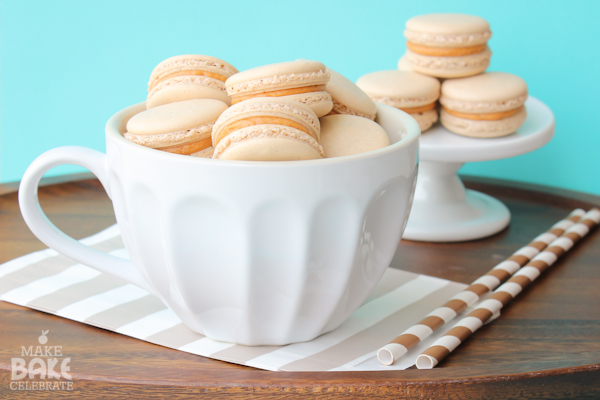 1. Caramel Coffee Macarons – I have to say, I can't argue with you guys here. These were one of my favorite treats to devour enjoy this year mixing my new found love of macaroons with my new found love of coffee (Fueled by my long standing lack of sleep.) These were my very first macaroons andddddd they just might have been used to create a tattoo on the sweetly crazy Domestic Rebel.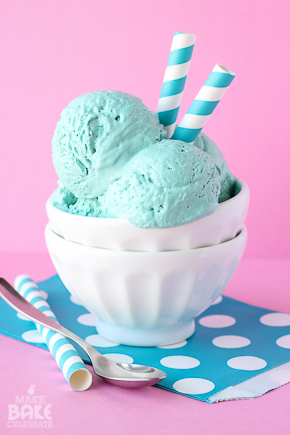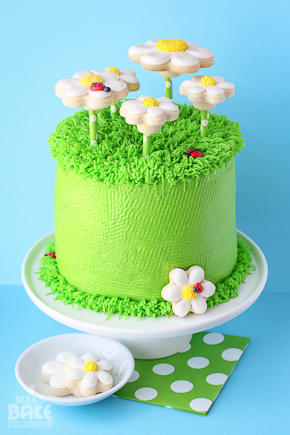 2. Cotton Candy Ice Cream – Pretty much speaks for it's self don't you think? Heck with summer, I could eat it all year!.
3. Popping Up Daises Cake – I really loved making this cake, it was so much fun! I hope to create another using different flowers this year! I think we just need more cake in general this year…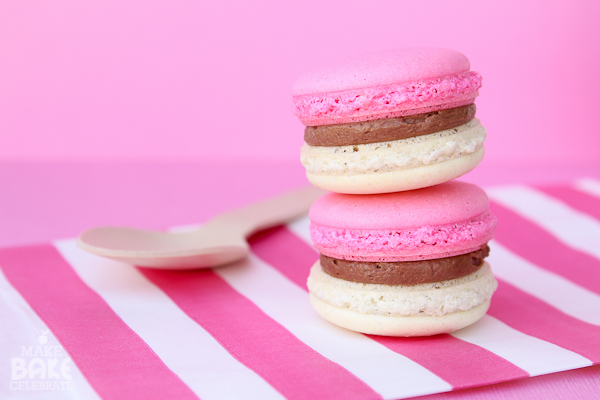 4. Neapolitan Macaroons Three classic flavors in one sweet little crunch, chewy, smooth treat. Yep, I can see why these are a favorite.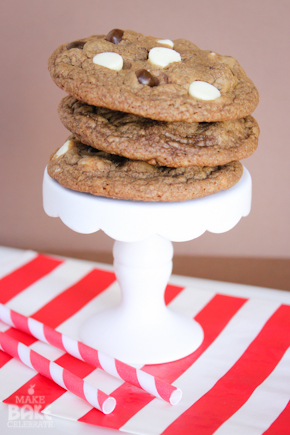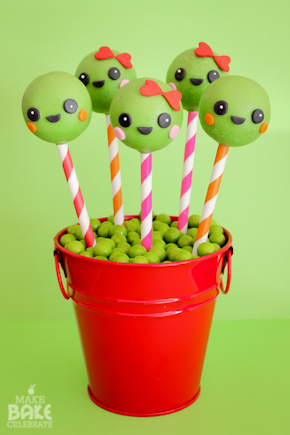 5. Root Beer Float Cookies Normally I'm a fill-my-cookie-with-warm-chocolate-please kind of girl…but when I'm looking for something different these are definitely a favorite!
6. Peas Be My Valentine Cake Pops – These were SO much fun to make. So unique, so cute, and I got to work with my favorite Hello, Cuteness! Definitely in my top 10 as well!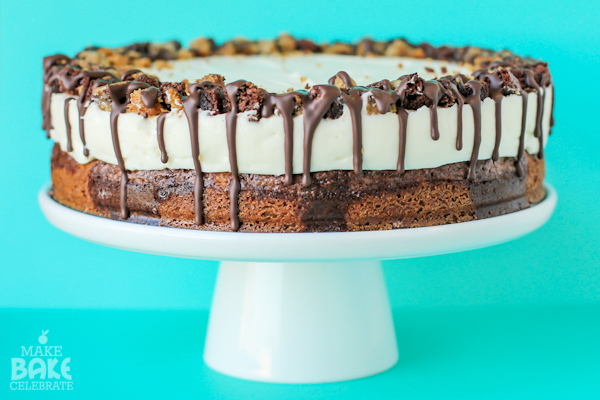 7. Brookie Cheesecake – Chocolate, cheesecake, cookie…I'm all in. I could eat this everyday all day if it wasn't for amount of treadmill time it would require. Oh, and then there's always facing the dentist…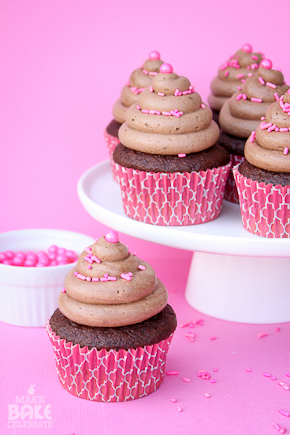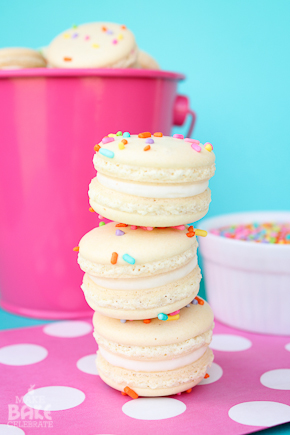 8. Chocolate Buttercream – Chocolate buttercream should be a staple in every bakers recipe arsenal, I'm glad you guys enjoyed this one so much!
9. Birthday Cake Macarons – Just can't get enough birthday cake treats…or sprinkles…and apparently you guys feel the same way!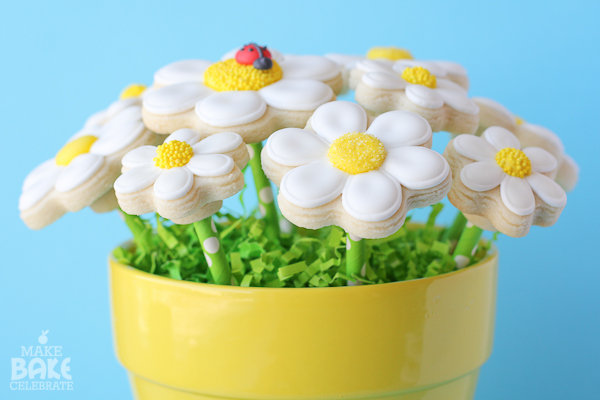 10. Daisy Cookie Bouquet – This sweet bouquet of cookies is one of my favorite ever. I explored a whole new way to make cookie pops and love how they turned out!
Man, 10 already! There's so many more fun posts of 2014…let's peak at just a few more, ok?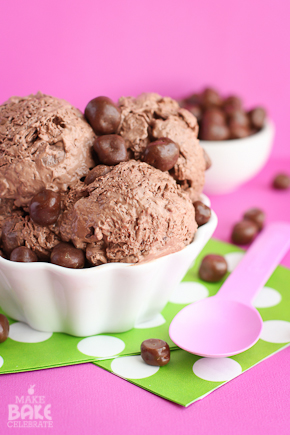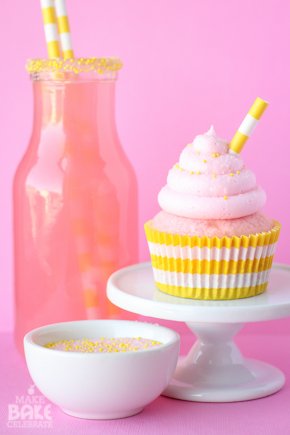 11. Chocolate Cookie Dough Ice Cream – Not only is this ice cream ridiculously easy it's insanely yummy!
12. Pink Lemonade Cupcakes – These cupcakes were a huge hit in 2014. A little bit sweet and a little bit sour it's hard not to love them. Such a fun summer treat.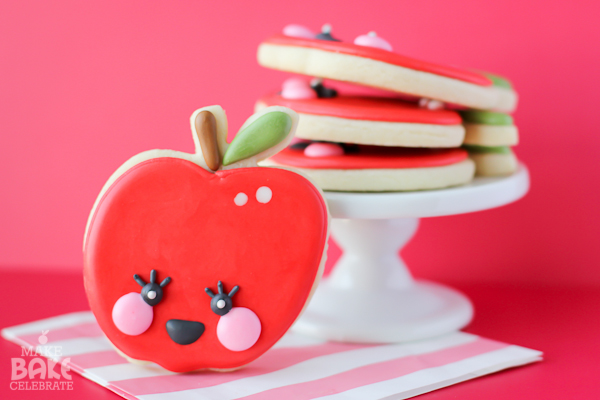 13. A+ Teacher Cookies – You guys know how much I love recreating foods into dessert form, it's a weird habit I know…but I can' help it how CUTE are these cookies!
All in all, a pretty sweet year don't you think? I'm excited to tell you, 2015 is going to be TWICE as much fun! So grab your sprinkles…and let's get to it!