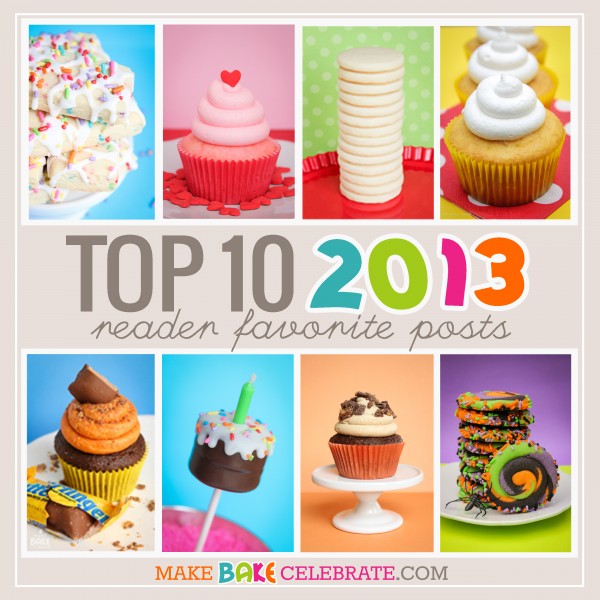 2013 was a great year for MBC! We kicked off the year by moving to our very own domain…and the sprinkles haven't stopped since! To recap the year today I'm sharing the top 10 most viewed posts in 2013. I was pretty excited to see you guys share my love of cupcakes, Reese, and sprinkles! Looks like a few more "baking 101" posts are in order as well. Thanks for a fantastic year guys!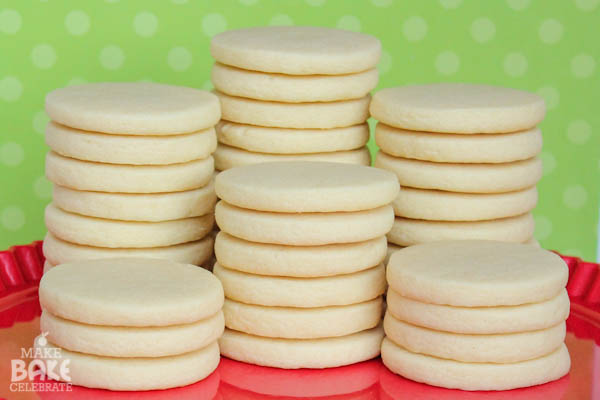 1. Rolled Cookies 101 – This tutorial remains the most viewed post ever here on MBC. Turns out, everybody wants to know just how to keep those sugar cookies from spreading!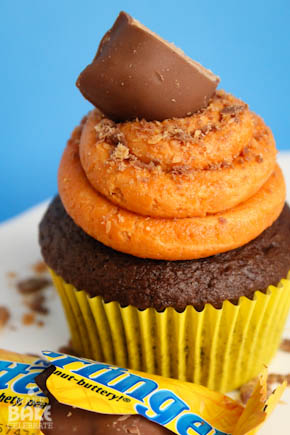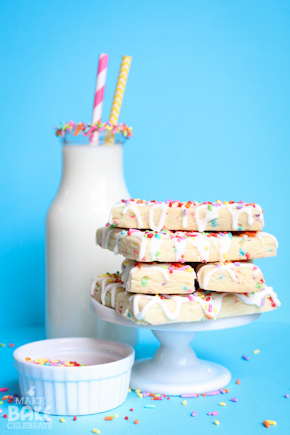 2. Butterfinger Cupcakes – no surprise here, clearly I'm not the only one with crazy Butterfinger love.
3. Birthday Cake Cookie Bars – I have to admit, these we're just delish. The bright sprinkles, and drizzled icing made these guys irresistible!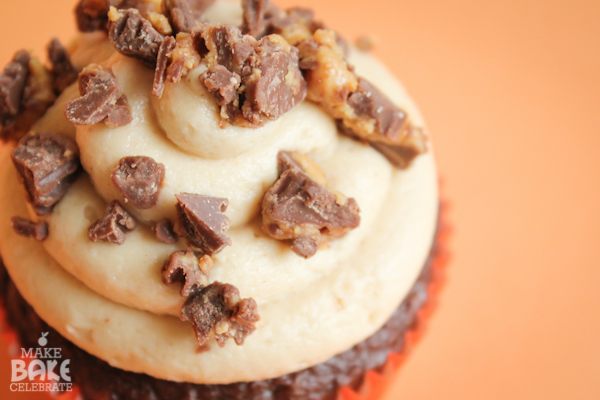 4. Reese Cupcakes – No comment needed. Reese Chunks. Peanut Butter. Cupcake. BOOM!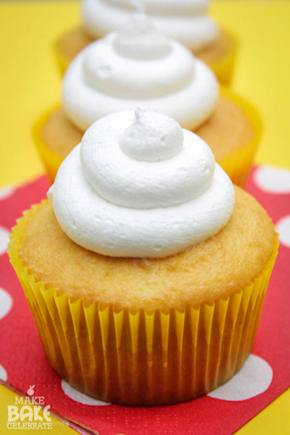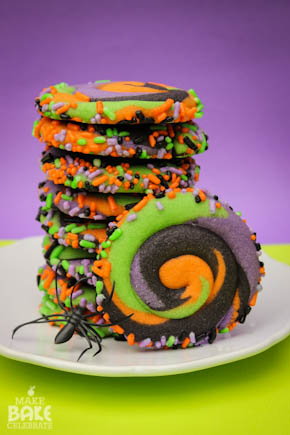 – Hey, we had to get our fix somewhere during the shutdown!
6. Swirly Halloween Cookies – Quiet possibly one of the most fun cookies I made yet!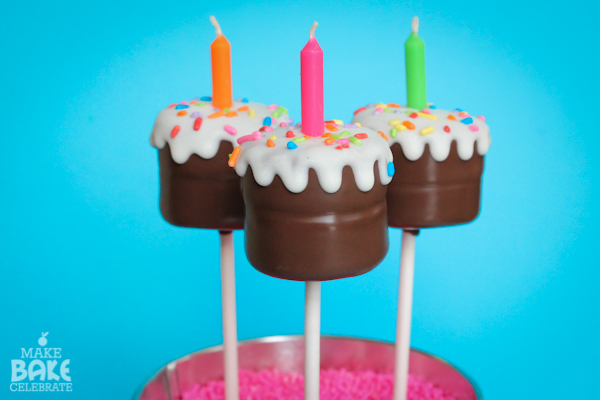 7. Birthday Cake Cake Pops – I guess it really doesn't get much cuter then tiny cakes on a stick!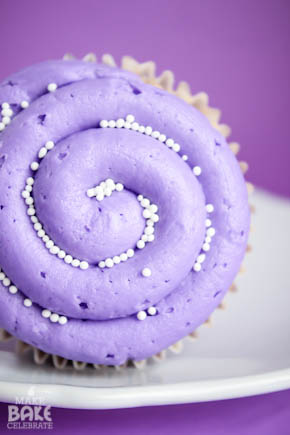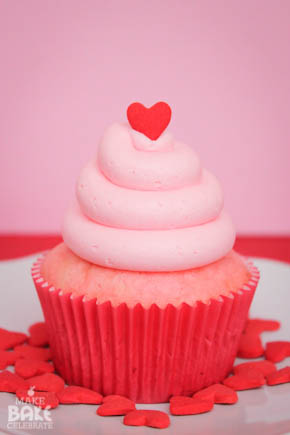 8. Frosting Cupcakes 101
– A post full of information on how to master the perfect swirls! Everybody loves a pretty cupcake.
9. Heart Filled Cupcakes – Awww…sneak a little heart into your cupcakes to show just how much you love them!
And last but certainly not least..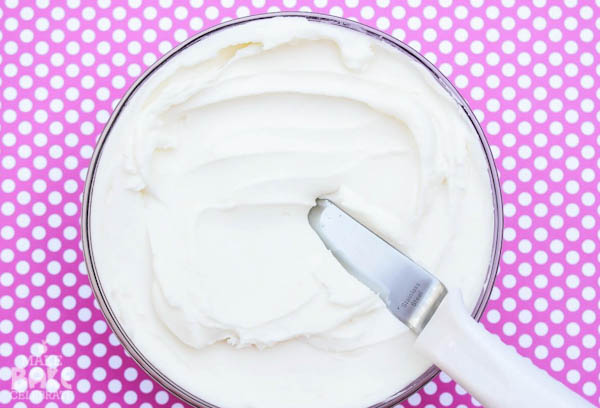 10. Buttercream 101 –
A post full of information to school you on buttercream, the stuff dreams are made of.
And there you have it! The top 10 posts viewed on MakeBakeCelebrate.com during 2013! Now you've got me wondering – what's it going to be this year?!