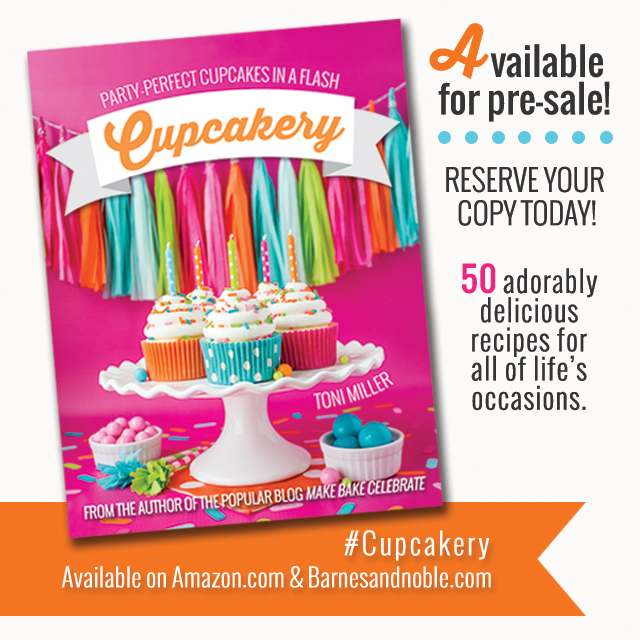 Guess what guys, we're less then 1 month away from Cupcakery's official release!!! Eeeeeekkkkk. Words can hardly express my excitement for the next few months. I have SO much fun stuff to share with you guys, I hope you're ready! If you're super new to the blog, let's get you up to speed real quick! Over the last few months I have been sharing a once monthly look inside my new book Cupcakery. A book full of party-perfect cupcakes that start with a cake mix! Easy, adorable, and delicious are equally important around here. If you've missed the first few look insides you can check them out here and here. And if you're just dying to pre-order you're copy of Cupcakery now is the time!!! It's currently on sale for 13.49, you won't find it any cheaper! You can do so on Amazon or Barnes and noble now, they will be officially released June 9! Hooray!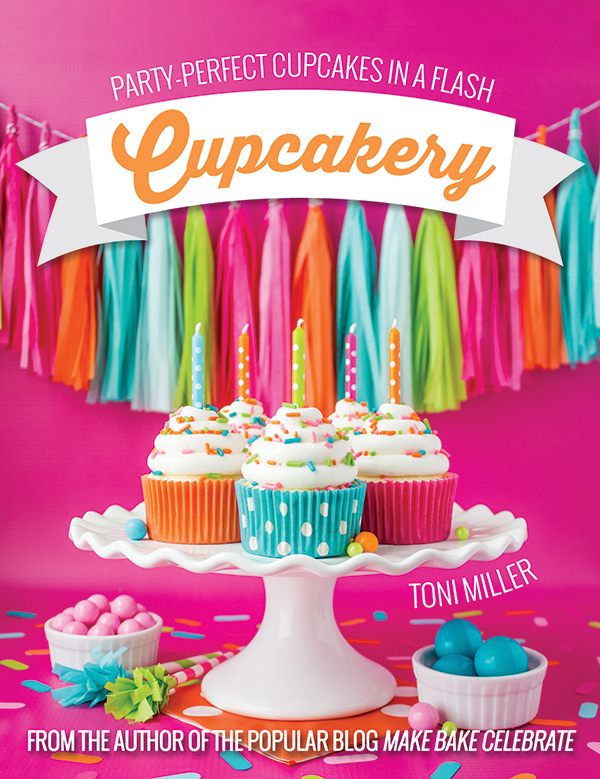 I've explained in the past there are three main chapters of the book:
CUPCAKES 101– Tips, tricks, and info on how to bake and decorate cupcakes from picking ingredients to packaging with a bow!
EVERYDAY OCCASIONS– 25 simple and creative recipes perfect for all of life's everyday occasions. From everyday favorite flavors to party-perfect combos you'll find a recipe here to keep life sweet.
SEASONAL CELEBRATIONS– 25 simple and sweet but totally festive recipes to keep on hand to make holidays and seasonal celebrations a (delicious) breeze.
Since we've already looking inside Cupcakes 101 and Everday Occasions, today we'll be diving right into SEASONAL CELEBRATIONS. I really love this section because I believe it will become super handy to the reader. While Cupcakes 101 will give you tips and information, and Everyday Occasions will fill your head with cupcakes for any sweet tooth, Seasonal Celebrations takes you through an entire year of cupcakes. You will have a few flavors to pick from for every season or holiday from Valentine's day to New Years Eve. Just flip the book open to that season and find a flavor thats perfect for you! Super easy, super fun.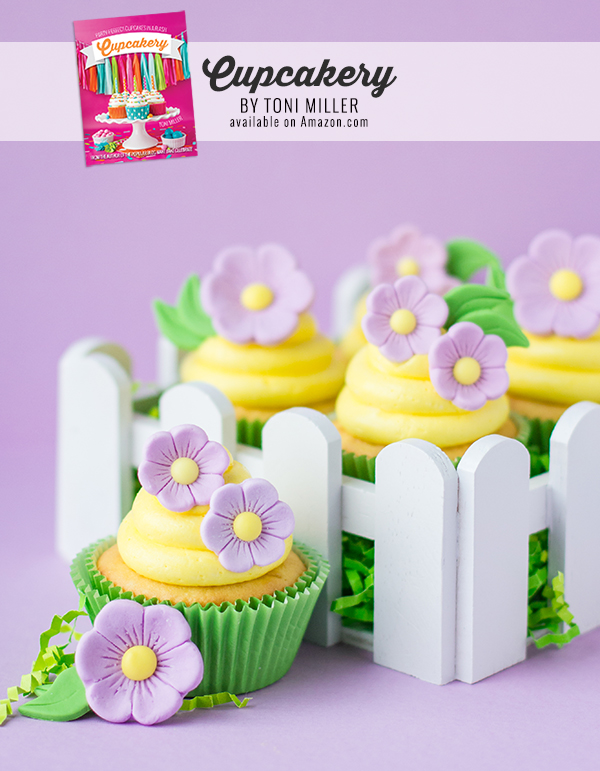 You will find 25 different seasonal flavors in the book. These Lemon Pudding Cupcakes from the Spring section really make a great welcome to Spring, or even a Happy Mother's day! Add just a few pre-made edible flowers (or make some of you're own!) and you've got the perfect treat!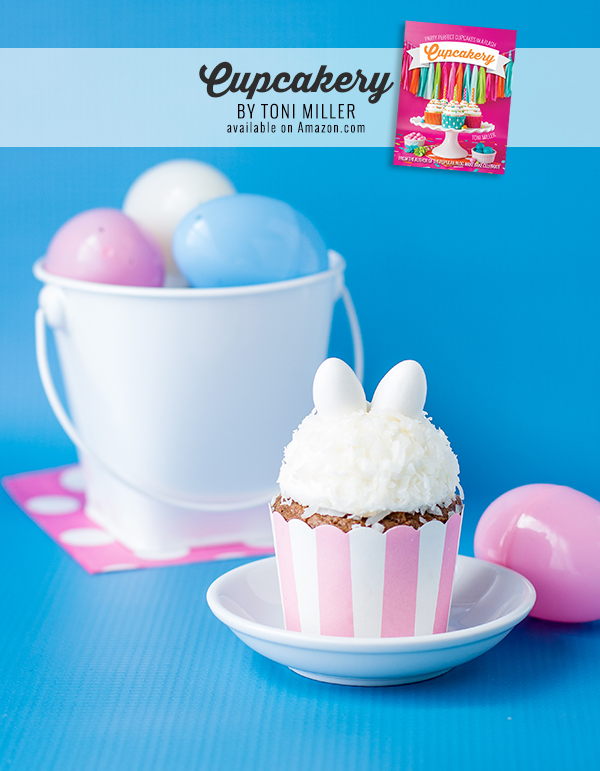 And of course we can't forget Easter, or those silly rabbits! These German Coconut Cupcakes with a small almond twist are also from the Spring section and I guarantee they are just as yummy as they are adorable. Who doesn't love a coconut covered cupcakes and bunnies?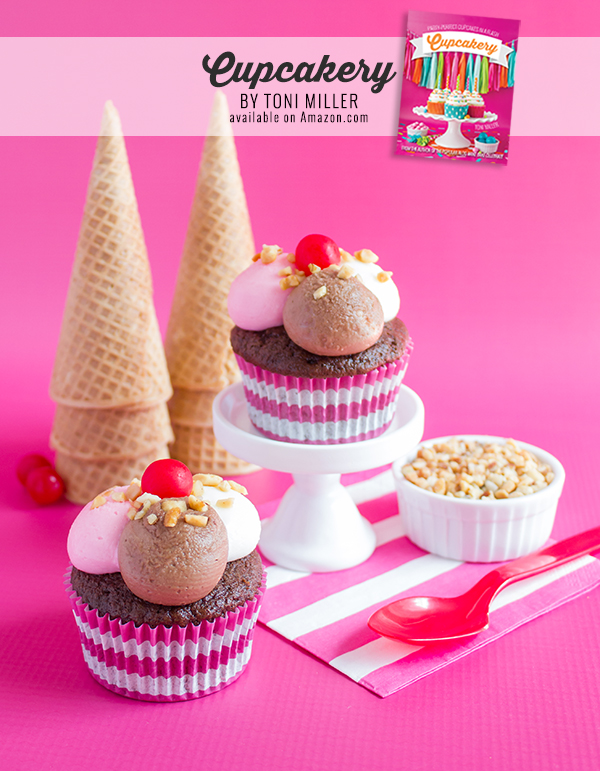 Ahhh then there's the sweet flavors of the Summer section. How about a little ice cream? These Neopolitan Cupcakes would be perfect to serve cold, move over melted ice cream there's an impostor in town. For a super fun treat, you can also bake them right in the cone!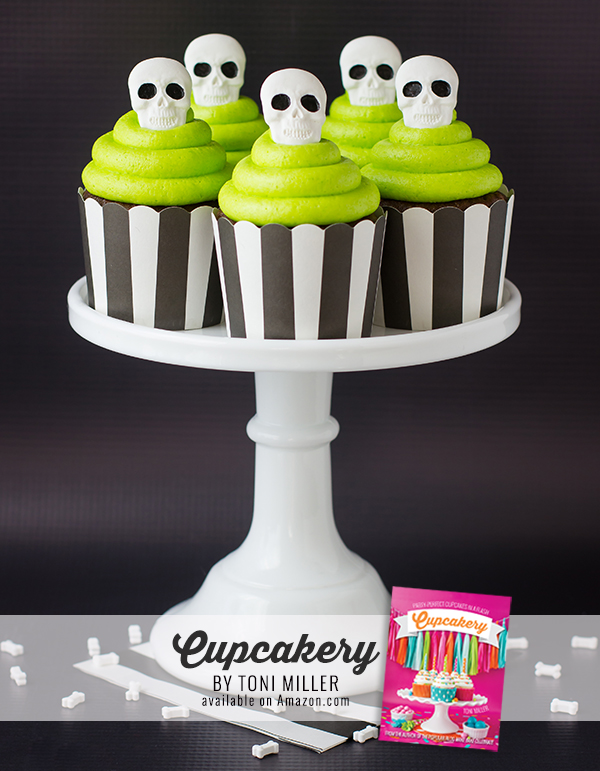 And when it's time to get a little spooky, you can find these Poison Apple Cupcakes in the Fall section! If you love green apple, these will definitely become you're poison! Wouldn't these be fun for a science party as well?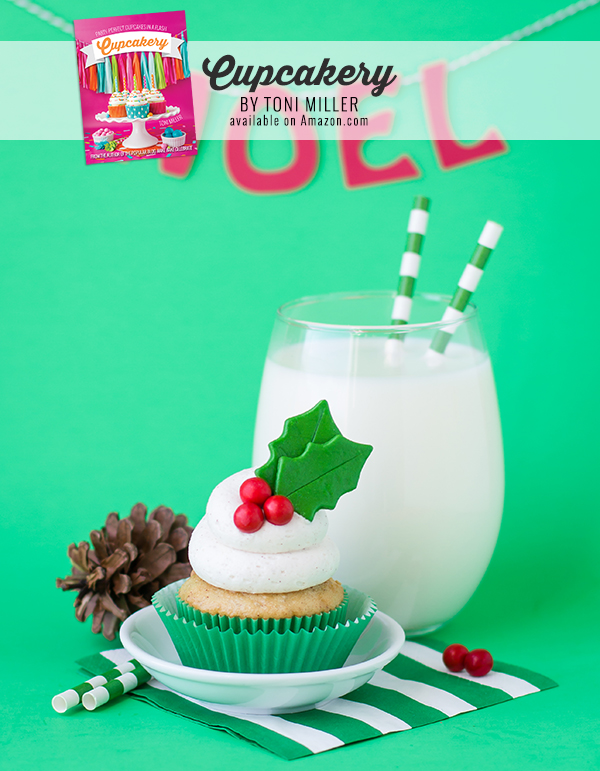 And of course then theres my favorite season Winter, in which you can find one of my favorite cupcake flavors Cinnamon Egg Nog. Seriously guys, these are crazy delish. Even if you're not a fan of egg nog (like me!) you will love these guys!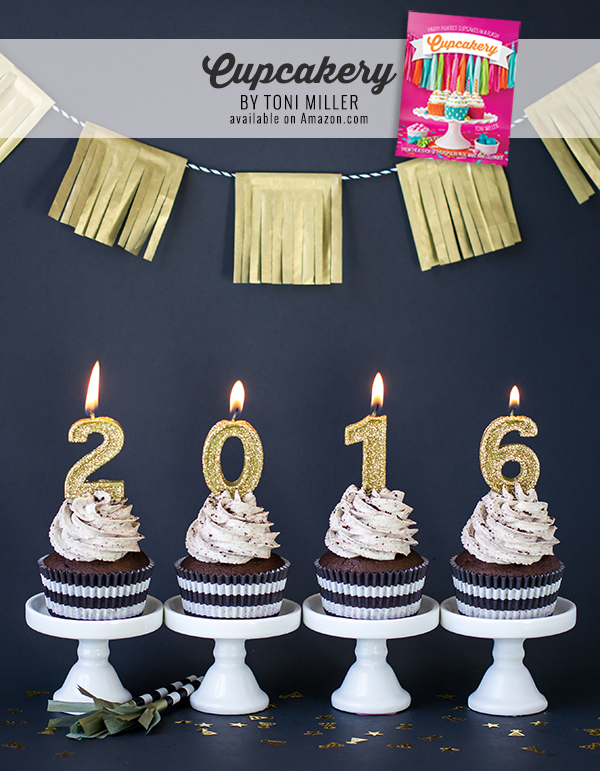 And of course we're going to need a great flavor to wrap up the year and kick off a new one! These Cookies & Cream Cupcakes can also be found in the Winter section. Glitter…cupcakes…cookies…seems legit to me! Psssttt…this is one of my most requested recipes EVER that I simply have never got around to blogging about! But don't worry, now you can make them too!
And that my friends is a wrap for the the Look Inside Cupcakery Part 3! But don't be sad there is more to come! I hope you guys are as excited for the release as I am, the countdown is on!! As the weeks dwindle down I'll be sharing more info on book signings, giveaways, blog tours…and so much more!! But until then, don't forget to stop by and Pre-order your copy while they are on sale, so you can be first to join in on the fun! HOORAY!