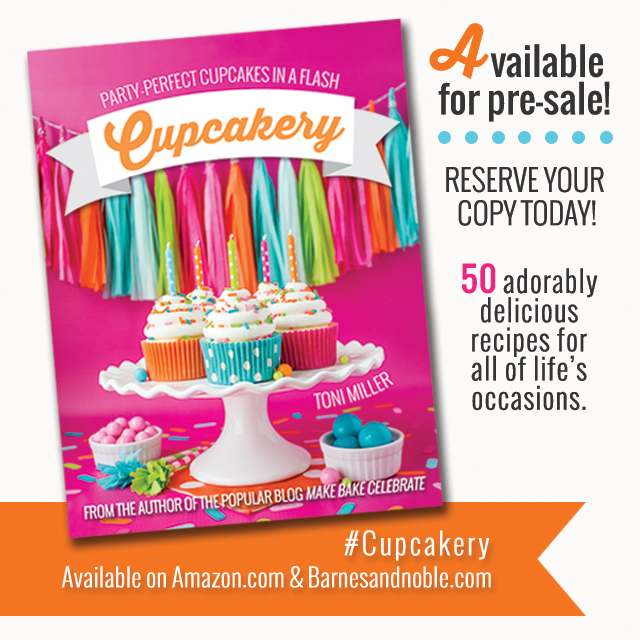 Whoa guys, can you believe Cupcakery book release is in less then two, yes two months. I've spent the last year preparing, planning, and producing this book to share with you guys…and now we're just two months away from holding it in our hands! Although it still seems like forever away I know it's going to sneak right up on me. And believe it or not, I've been so distracted with moving and spring projects I almost totally forgot this month's sneak peak!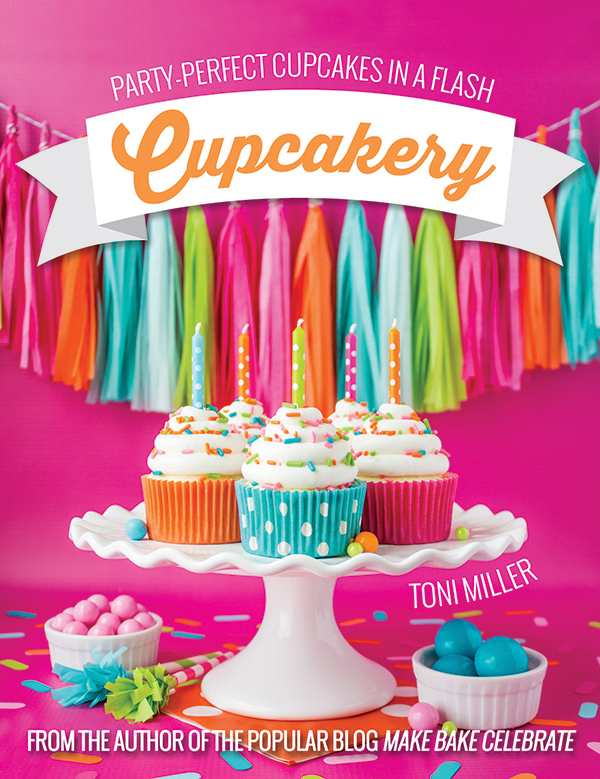 There were a few things I really focused on when planning out this book. Of course the recipes had to be delicious and simple, but I also wanted the book to be really adorable and fun but easy to navigate and use! I'm particularly proud of how the book is setup, I really think you guys will find it so simple to use and keep it handy throughout the year! The core of the book is setup in three main chapters…
CUPCAKES 101– Tips, tricks, and info on how to bake and decorate cupcakes from picking ingredients to packaging with a bow!
EVERYDAY OCCASIONS– 25 simple and creative recipes perfect for all of life's everyday occasions. From everyday favorite flavors to party-perfect combos you'll find a recipe here to keep life sweet.
SEASONAL CELEBRATIONS– 25 simple and sweet but totally festive recipes to keep on hand to make holidays and seasonal celebrations a (delicious) breeze.
Last month we looked into Cupcakes 101 here. Today Let's take a look into the second chapter, EVERYDAY OCCASIONS. In this chapter you will find 25 cupcake recipes perfect for all of life's everyday occasions. Whether you're simply filling a sweet tooth craving, planning a school event, sharing cupcakes with the office, or planning a birthday party – there's a recipe in here for everyday and every occasion! The chapter is broke down even further into five sections for different life events. Let's take a quick peak into a few of the recipes you'll find inside each section.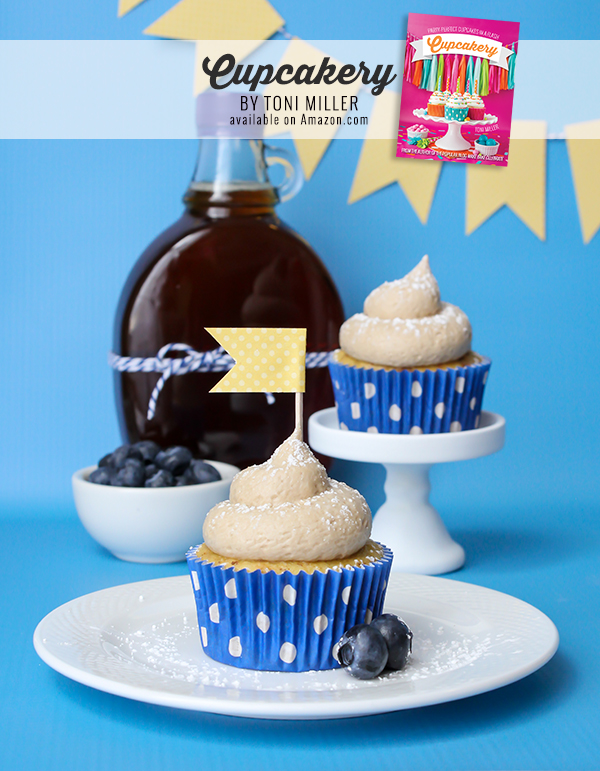 How about these Stuffed French Toast Cupcakes from the Cupcakes For Breakfast section? You won't ever have to ask me twice when it comes to breakfast in dessert form…these blueberry stuffed, maple topped sweeties are one of my FAVS!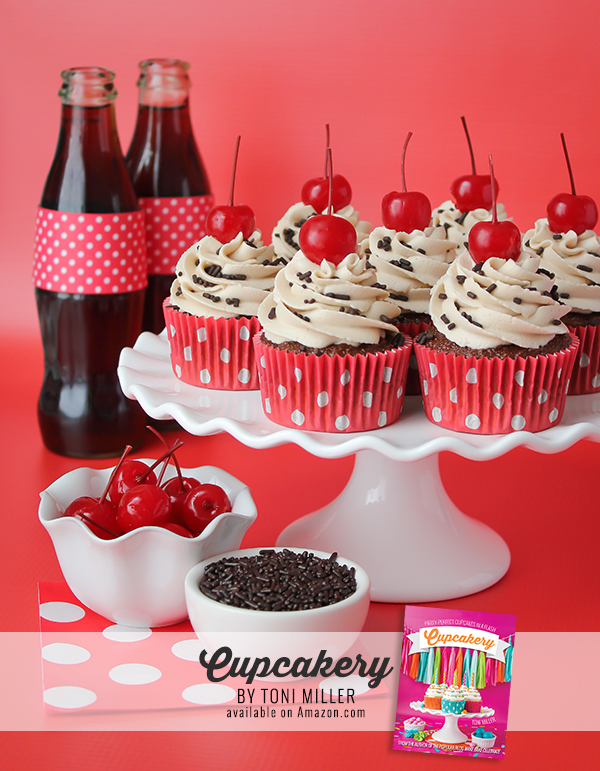 And the Soda Shop Favorites section just wouldn't be complete without a Cherry Cola Cupcake! You guys won't believe how much these really taste like cola!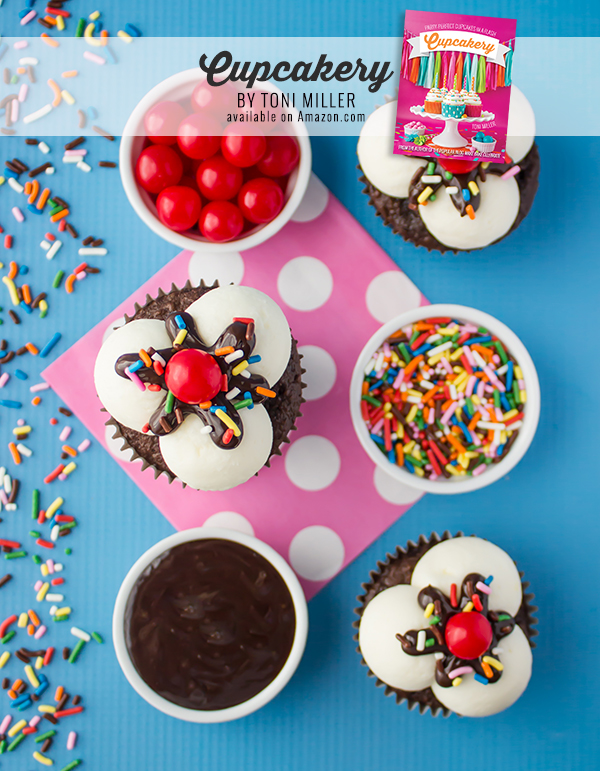 And I totally snuck in an Ice Cream, Cookies, & Pie, Oh My! section where I transform classic desserts into cupcake flavors. Ice cream Sundae Cupcakes seemed only natural really…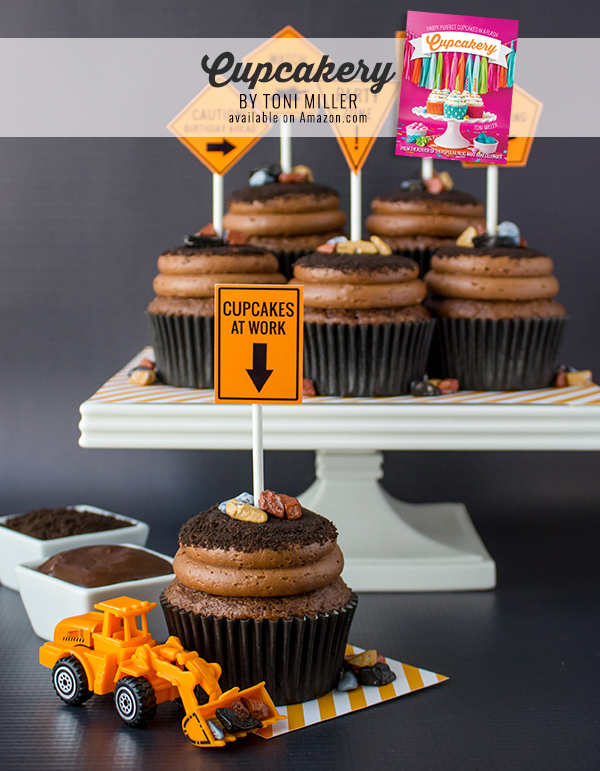 There's also a Kiddos' Favorites section where you'll find recipes that kiddos from 1-100 will love! These Dirt Pudding Cupcakes were so much fun to make, and the kiddos really went nuts over them.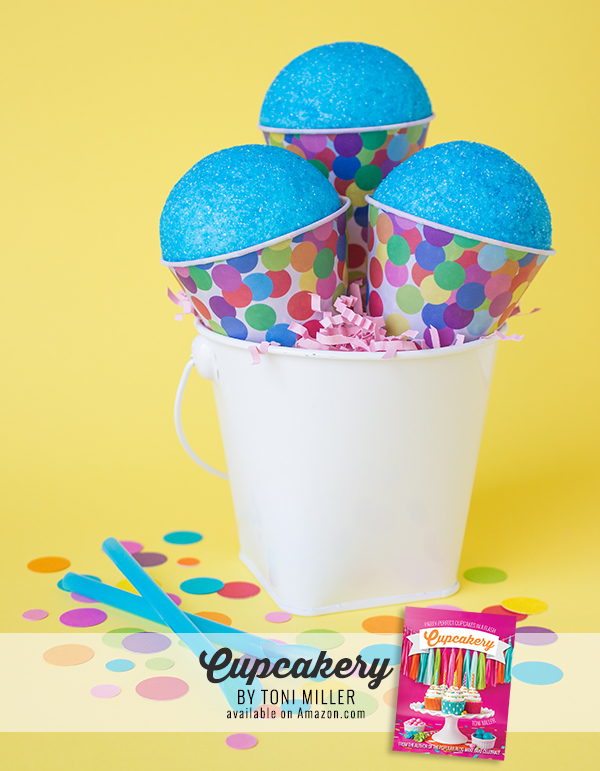 These Blue Raspberry Cupcakes were the perfect addition to the Carnival Favorites section where you'll find nostalgic flavors that will take you right back to childhood!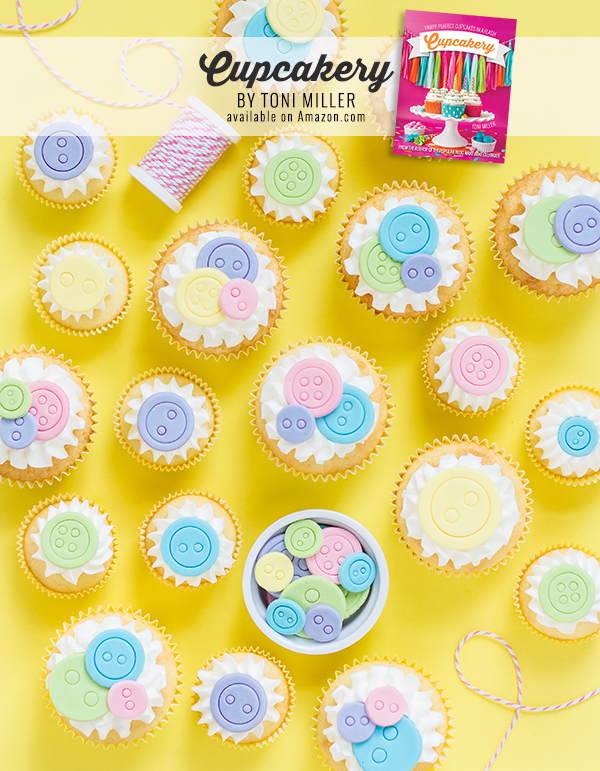 And of course, there had to be a Sweet Celebrations section! In this section you'll find cupcakes for birthdays, weddings, and even baby showers like these Pinneapple Cream Cupcakes! Are they not just cute as a button?
I really can't wait for you guys to dig into the book, and see the rest of the recipes! I'll be back in one month to show you another look inside Cupcakery. But until then, don't forget you can pre-order your book now on Amazon or Barnes & Noble so you can get it very first! Stay tuned for more Cupcakery updates, events, and giveaways! Hooray!