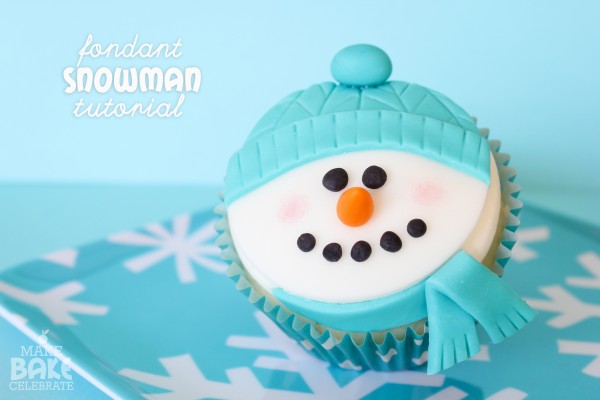 "Do you want to build a snowman…or ride our bikes around the halls…"
Fess up…how many of you have had this song stuck in your heads for weeks? I have, and totally admit – I love it! You guys already know our girls are Disney princess CRAZY, so it was only natural they fell head over heels in love with Frozen. My youngest keeps the lyrics fresh in my head by begging me to play every single Frozen song every, single, morning. It's so cute, I can't say no…and honestly it's a really nice break from Cinderella and Rapunzel!
Coming from the border of Canada to the border of Mexico a few months ago – our girls didn't really notice the climate change. Until they saw frozen, and started to see friends and family post pictures of massive amounts of snow in the north. They keep asking when we're going to have snow, and when we're going to build a snowman…I don't have the heart to tell them we won't be seeing snow for awhile, unless they count these snowflake cookies anyway. It's not that I miss having snow piles above my car, I just want like one snow day, enough to make life pause just a bit. Since that's not likely, I did the next best thing…and made them snowman cupcakes. :)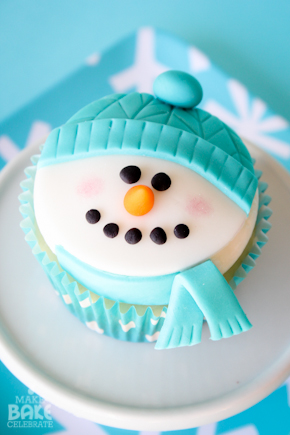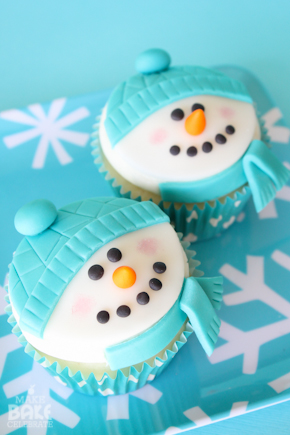 These may look super cute but they are really easy to make! They are the same process as these baby toppers I shared, just change the colors and a few details!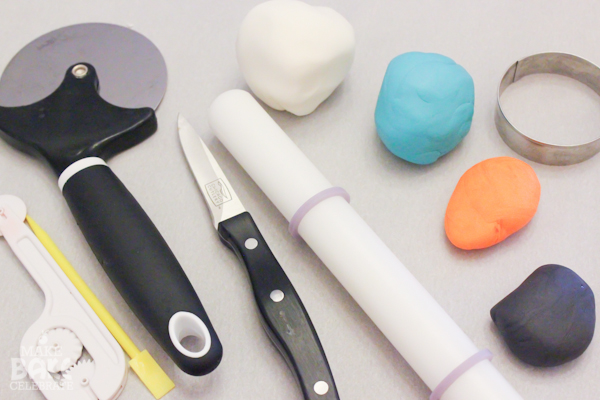 Here's what you're going to need:
White Fondant
Blue Fondant
Orange Fondant
Black Fondant
Pink Edible Dust
Rolling Pin
Cutting Tool
Circle Cutter
Water
Food Safe Paint Brush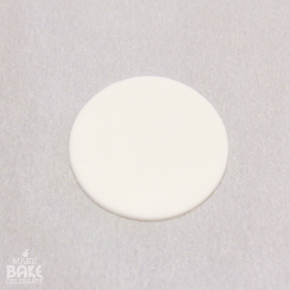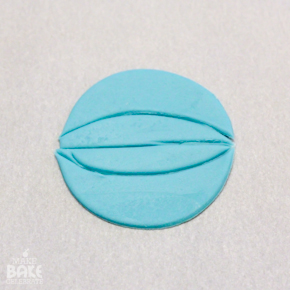 Step 1: Start by rolling out your white fondant. I used the purple rings on my fondant rolling pin for thickness, about 1/8 of an inch thick. Cut out your white snowman faces.
Step 2: Cut out blue circles for the hats, one for every 2 snowmen you're making. To make the hat shape cut each circle in half then round each bottom.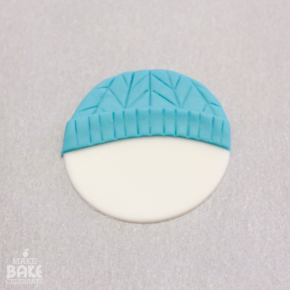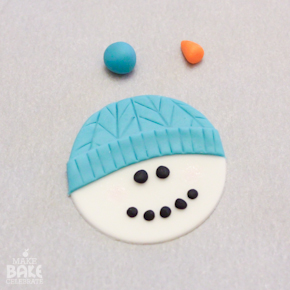 Step 3: "Glue" the hats on top of the white snowman circles with a little water. After you have the base of your hats on, cut out small strips of blue fondant to make the fold of the hat. Use a small tool or knife to create lines in the hat.
Step 4: Roll out tiny little lumps of coal for the eyes and mouth. These should stick right to the face without water, although you can very carefully "glue" them on. Next roll little orange balls for the carrot nose, then roll one side to shape it into a cone and small blue balls for the ball of the hat. Do not attach the hat ball or nose yet. (unless you are making these in advance as flat toppers, then go ahead and glue everything on)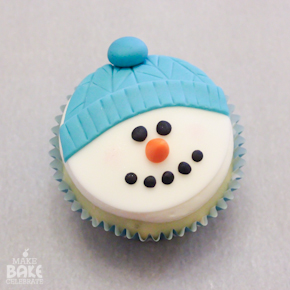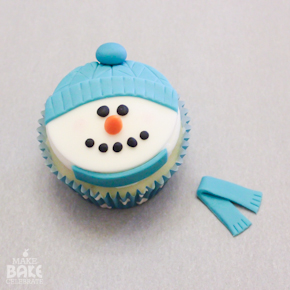 Step 5: Place snowman face on cupcake and gently press sides to curve around the icing. Once in place then "glue" on nose and hat ball. I forgot to take a picture of how I iced the cupcakes flat in a cinnamon roll type method, but you can see how I did it for the Baby Cupcakes here, or a tutorial on it here in Frosting Cupcakes 101.
Step 6: Cut out small blue strips of fondant (same width as the hat fold) and place then just under the face of the snowman face on the icing. Next take a smaller piece, fold over, add little marks to the ends for fringe, then glue to the scarf with water.
Step 7: With a dry paint brush add a little bit of pink blush to his cheeks!
Helpful Tips:
These toppers were made to be applied right to the cupcakes and form around them smoothly, so they need to be placed only a few hours before serving. Do not place fondant in the fridge.
If you would like to make these farther in advance they can be made and kept flat. All pieces can be glued onto the snowman and left until ready to use except the scarf.
To keep the fondant from drying too much while working with it, I like to make about 6 toppers at a time.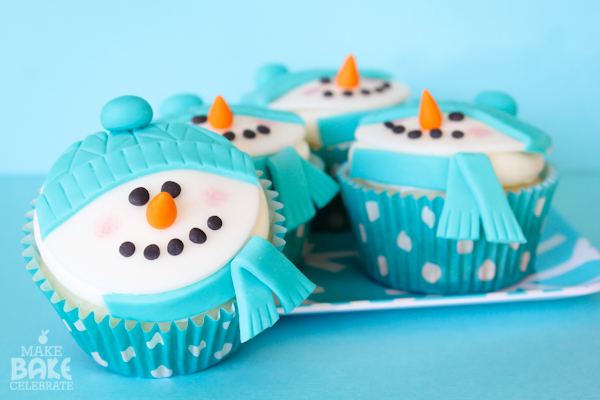 I hope you guys have fun making snowmen…and I'm sorry if the song is stuck in your head now too!