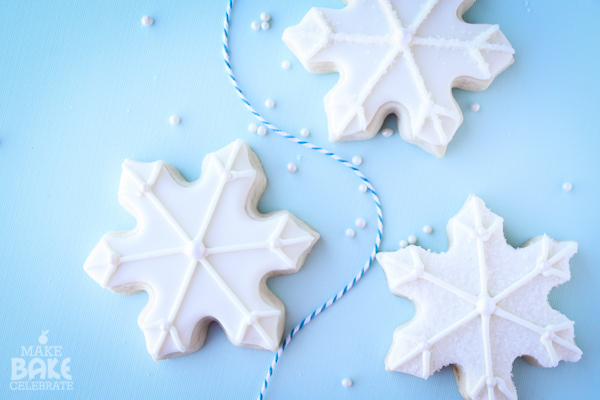 Happy 2014!! Here's to a sweet new year! I'm looking forward to bringing you guys even more sprinkles and sugar this year!
I don't know about you guys but it seems like no matter how early I start prepping for the Holidays there is just never enough time! It's seems after Christmas there are always a few things on the list that just didn't make it into the schedule. I was a little bummed this year when I realized it was too late to send out some things for a few of my close friends around the country, even with the best of intentions it just didn't get done! So while I was decorating these snowflake cookies with the girls I thought hey….why not send these out for after Christmas treats. They will understand I didn't mean to be a flake…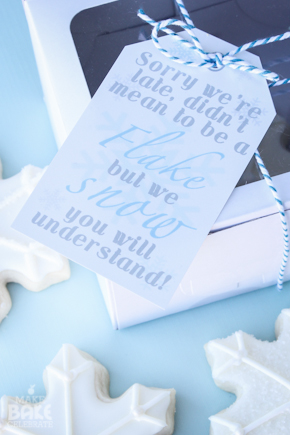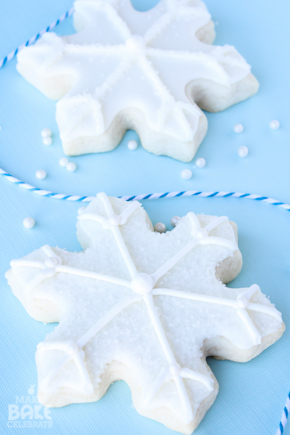 …so I whipped up some cheesy little tags to say just that. But it get's even cheesier – the tags read "Sorry we're late didn't mean to be a flake but we snow you will understand". Ahahaha clever eh? So if your anything like me this year and still had a few names left on the "gift list" bake them up some snow cookies! Perfect for January too! (Download Tags Below)
The cookies were REALLY easy to make! Just a simple combination of techniques I've shown you guys over and over. Some were a simple combination of white 18 second icing with white piping icing, and others were coated in a little sanding sugar. Edible pearls were added to each of them. If your need more info on these technique I've covered it all here in Decorating Cookies 101.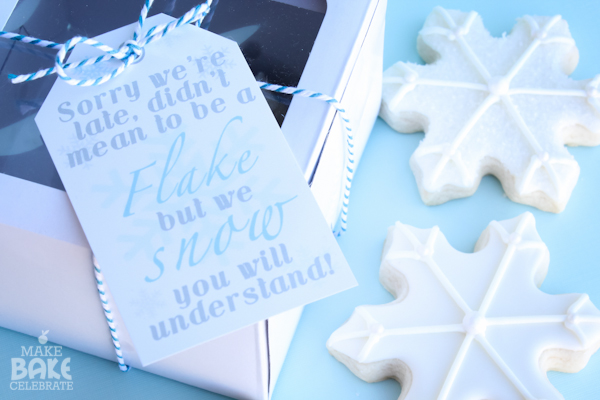 For personal (non-commercial) use only.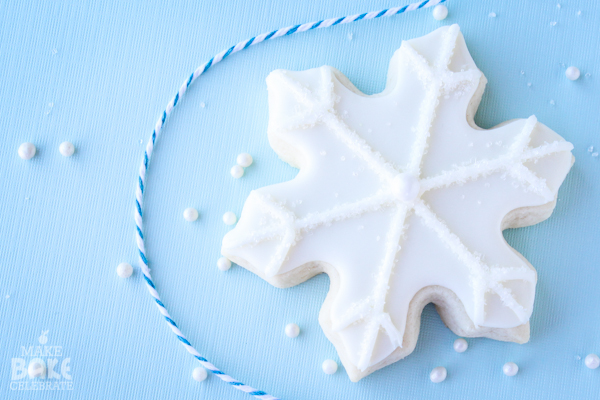 Although they are super pretty they have got to be one of the easiest cookies I've ever made! No coloring even need – you can't beat that! These are seriously the perfect "beginner" cookie. :)