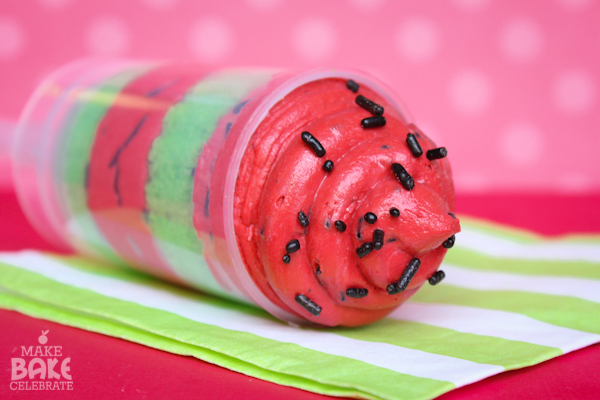 Watermelon is a sure sign summer is almost here! Since my kids absolutely love watermelon, I thought it would be fun to make some watermelon treats…kid friendly and perfect for BBQ's!
And just maybe because I really wanted to use the watermelon candy flavoring that's been hanging out in my cabinet since fall. Or so I thought it had…as I'm finishing up the frosting I realize there is no watermelon flavoring in there at all! Either it was stole nby the little gnomes that take all my other baking items…or I completely imagined the whole darn thing. I just might have a habit of not checking for ingredients before I start a project…just as my neighbors. ;)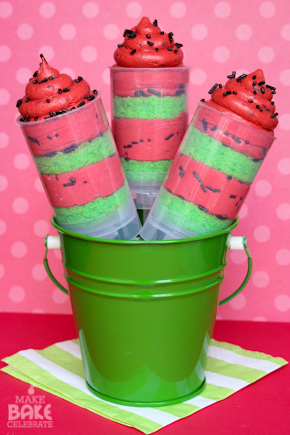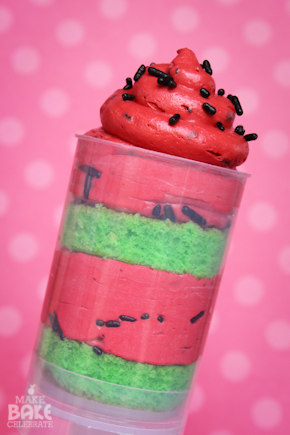 But I really wanted to finish these…and I'm also known for "making things work". So I pulled out my trusty bin of Duncan Hines Frosting Creations and ta-da Fruit Punch Frosting Creations! It's not exactly watermelon…but it's pretty close! My kids nor my husband even noticed…shhhhhhh. ;)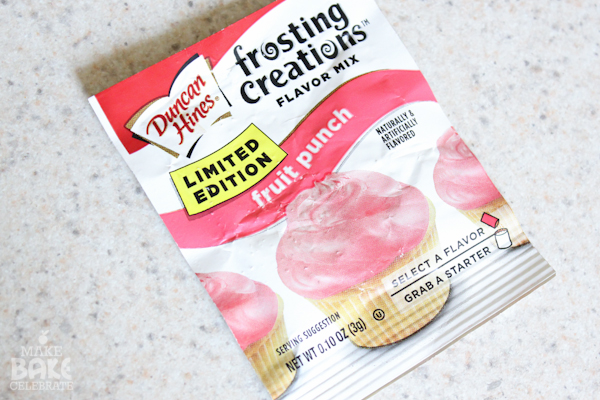 Here's what you'll need:
1 Box White Cake Mix + Ingredients On Box (I used Duncan Hines French Vanilla)
Green Gel Food Coloring
Circle Cutter (optional)
Your Favorite Buttercream
Watermelon Flavoring (a few drops candy oil, 1-2 TBS extract, OR 1 packet of Frosting Creations)
Red Gel Coloring
Black Sprinkles
Push Pop Containers
Piping Bag + Round Tip
Step 1: Mix your cake mix as directed on box, add in a little bit of green gel coloring.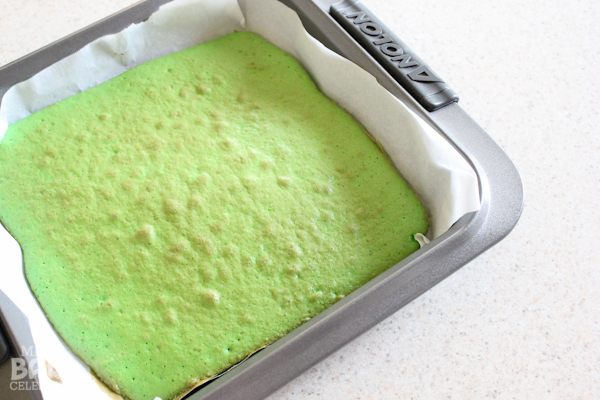 Step 2: Pour into a large parchment paper lined baking pan(s) and bake at 350 until toothpick comes out clean. You can bake it in a 9X13 but it will be thick and you will have to trim it down. I like to bake it in two pans so the cake is thin and easy to be cut into thin circles. The parchment paper is so you can easily pull it out to cut the circles.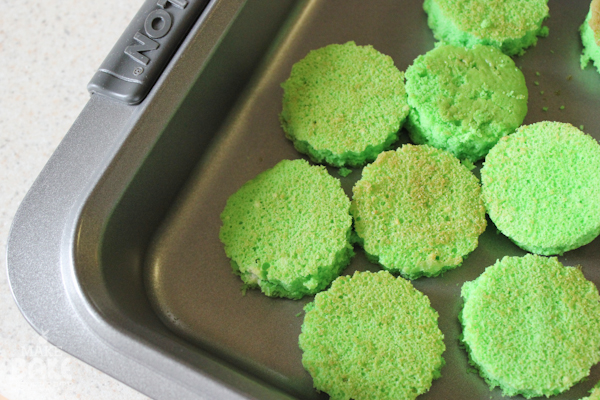 Step 3: Using a circle cutter or the top of your push pop container, cut your green cake into as many circles as you can.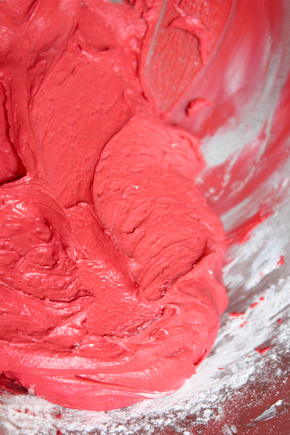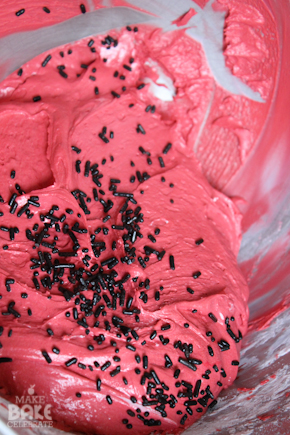 Step 4: Next flavor your frosting with your watermelon, or fruit punch! Add in red gel coloring until you reach your desired color. You can use just about any vanilla frosting, even canned for these if you want. However, I if your are going to be taking these to a BBQ where it's warm out, I highly recommend using a decorators buttercream to resist melting in the heat.
Step 5: Mix in black sprinkle "seeds", as little or as much as you would like. I mixed in quiet a bit!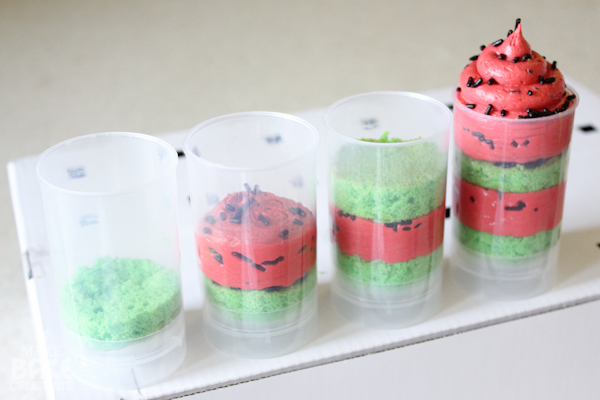 Step 6: Using a medium round tip, fill your piping bag.
Step 7: Alternate cake and icing while sprinkling adding in a few extra sprinkles until your push pop is full!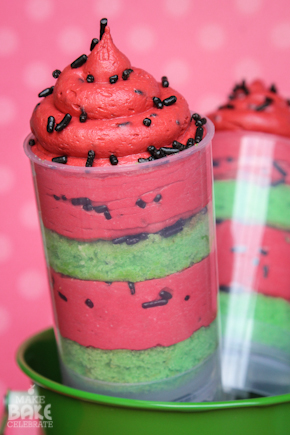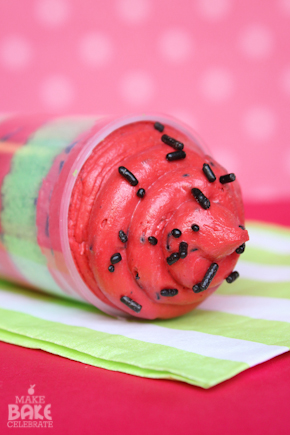 I probably should have added a third layer or cake, it was quiet a bit of "watermelon" icing. If is there's such a thing…