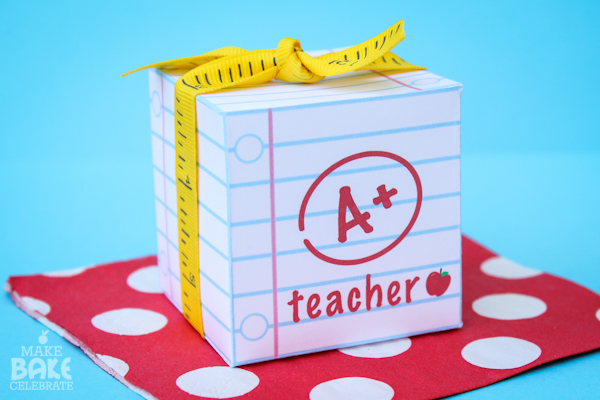 Since it's teachers appreciation week, I thought it would be a good time to bring back this cute little printable I made last year! Although I love the cute little "notebook paper" box the paper yellow ribbon from last years version always bugged me. I didn't like how the paper bows had slight creases in them. So when I found this super cute school themed ribbon at Micheals I knew it would be perfect for these little guys! Now I really love them!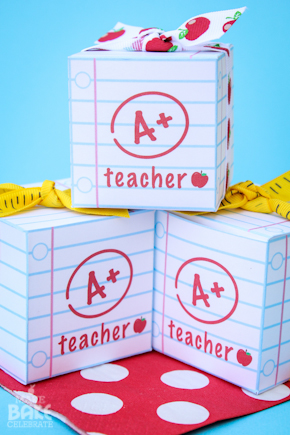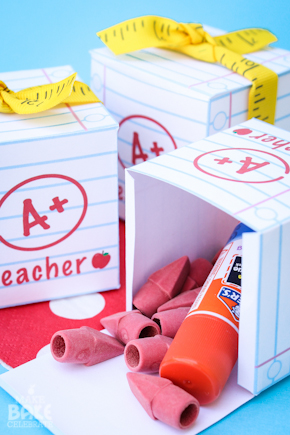 Our school actually sent us a list with ideas for the teachers each day this week, and one of them was a school supply. These little boxes were perfect to stuff a few small supplies. I filled them with glue sticks and erasers. There are so many little things that you could fill these with! Even little candies would be great.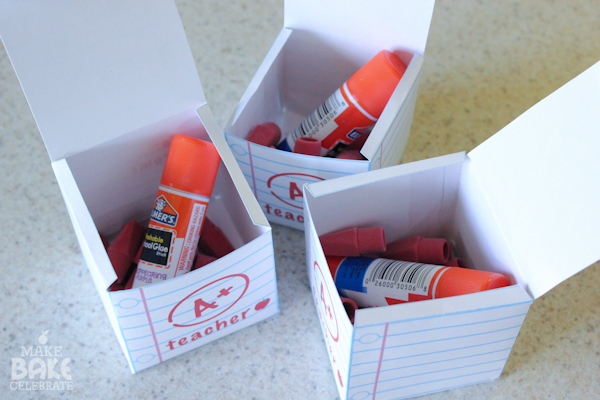 Then I closed them up and wrapped them with some of this ribbon I just picked up at Micheals. I think I'll have to go back and get more, because it's perfect for back to school too! Isn't the ruler ribbon adorable!! But other ribbons would be super cute too, even some matching bakers twine or washi tape. :)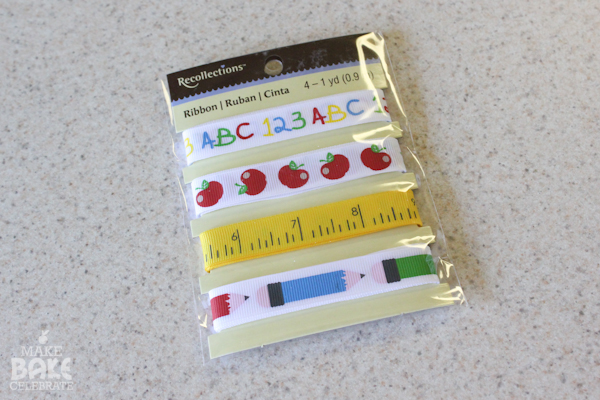 Just print, cut, tape/glue the tabs, fill, and then tie shut! Serious cuteness, seriously easy!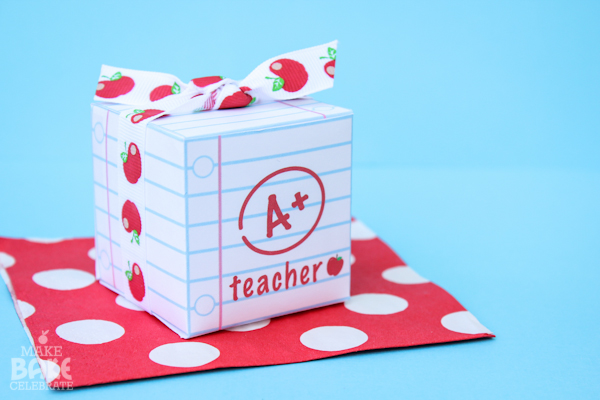 There's also a little to and from spot on the back, which I forgot to photograph again! And if you need more ideas I recently shared a "Smart Cookie" and a "Donut" printable perfect for teachers appreciation week too!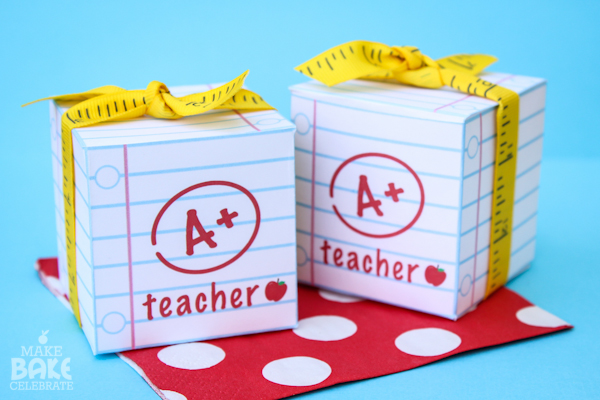 For personal (non-commercial) use only.