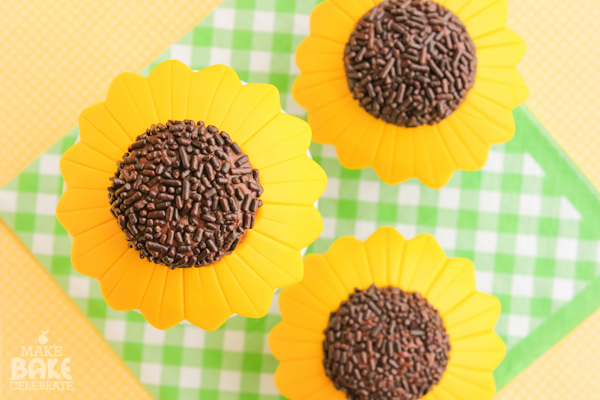 It's really hard to believe "spring" is here. And not just because our friends and family all over the north are still seeing snow, our new location in the south has us questioning if there ever was a winter and feeling like it's summer already! I'm not so sure spring really exists here?? Although I don't miss the insane amounts of snow from the frozen tundra (aka upstate New York) I do miss that fresh spring air, flowers budding, and the sight of the kids flocking outside for the first time. Sadly these sandstorms and tumbleweeds just don't have the same effect! So yesterday I had the urge to make something "springy" of my own. Ever since I created these easy Daisy Cupcakes last year, I've wanted to make more versions of other flowers! So I thought I would try out some sunflower cupcakes with same concept. I shared a little sneak peek on Instagram yesterday, and today I'm here to share the details on just how easy they were! (Psstt if you haven't already hop on over and join me on Instagram! It has quickly become my favorite social media!)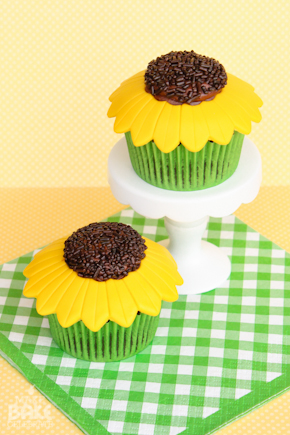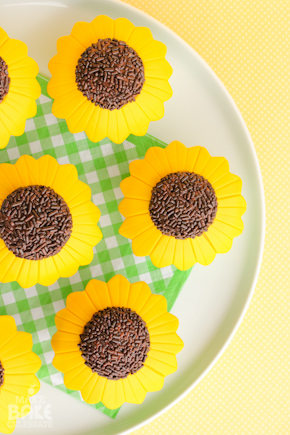 These cupcakes came together really fast. Just like the Daisy Cupcakes, I made the leaves from fondant over a layer of yummy icing and then finished with a bit of icing in the center covered in sprinkles. Even if you've never used fondant before, I promise you can make these! Just to clarify, some people love fondant and eat it just like candy others prefer to pick it off and set it aside. I don't mind at all as I look at it as a creative way to decorate a cupcake without the use of plastic/paper toppers, which get picked off and tossed anyway.
Here's what you're going to need:
Chocolate Cupcakes
Chocolate Icing
Brown Sprinkles
Yellow Fondant
Large Flower Cutter (Mine came from Wilton's 101 Cookie Cutter Set)
Knife
Note: Feel free to use your favorite cupcakes and icing. Even from box/can would work for these simple cupcakes, however if you would like to try one of my recipes I've linked to them above. Also, I simply dyed store bought fondant yellow with gel coloring, however, you could also purchase fondant in yellow, or even make your own if you're up to the task. I was trying to keep it quick and simple for mine!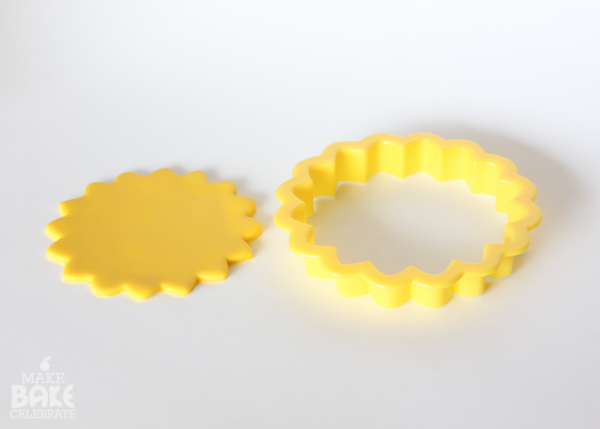 Step 1: Using a guided fondant rolling pin, on wax paper or parchment paper, roll out yellow fondant to about an 1/8 of an inch thick. Using a large flower/sun shaped or similar cutter cut out "petals" about 3 at a time. (my cutter came from Wilton's 101 Cookie Cutters that can be found at almost any store that carries Wilton products) Remember to keep excess fondant in a ziplock bag or air tight container while you are working.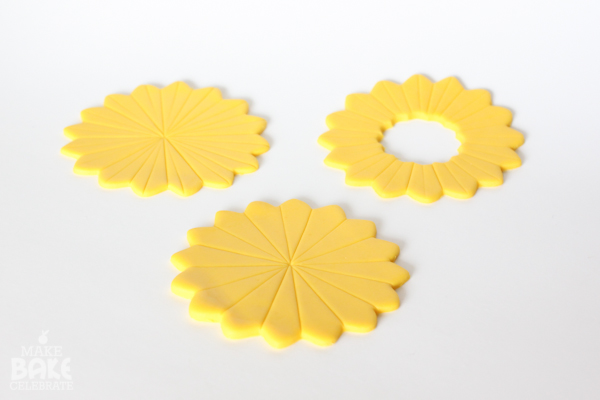 Step 2: Use a long knife to GENTLY press in petal marks. Start of with diagonal lines that cross at the center. Then go back over and make marks through the center of each "petal" you have made. (As fondant gets dries more in the air the lines get harder to make which is why I only cut three at a time)
Step 3: Use a small circle or flower cutter to take out the center. Now the icing has a spot to poke through and the fondant can easily be pulled off if needed.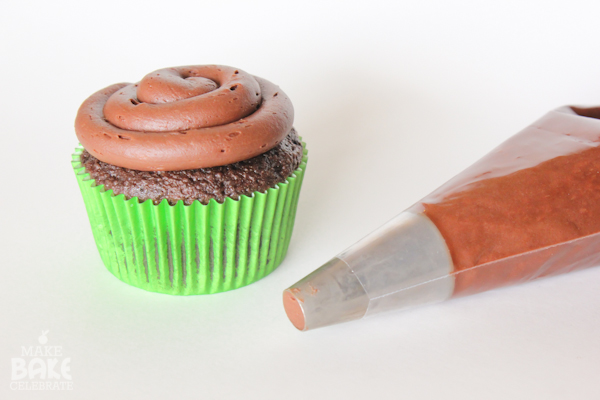 Step 4: Using a medium round tip pipe chocolate frosting on cupcakes in a cinnamon roll swirl. (learn how to do so here)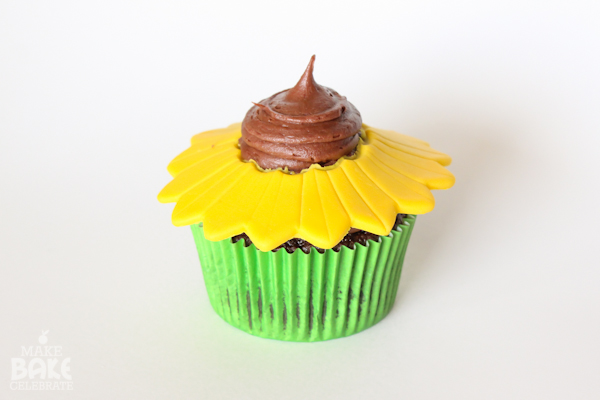 Step 5: Gently place yellow fondant "petals" on the cupcake, making sure it is centered and press down slightly. Pipe an extra mound of chocolate frosting in the center of each cupcake.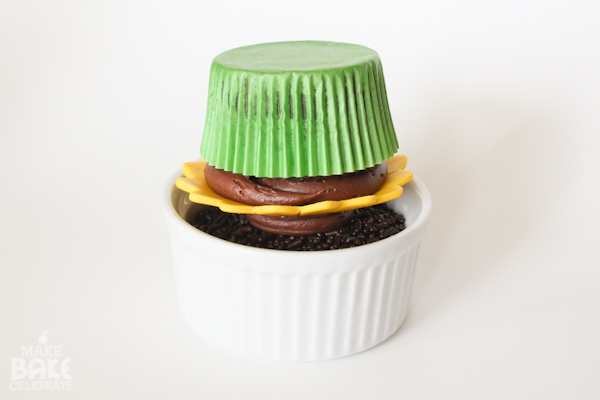 Step 6: Gently turn cupcake upside down into brown sprinkles and pull up. Use a clean paper towel to gently smooth out center if desired.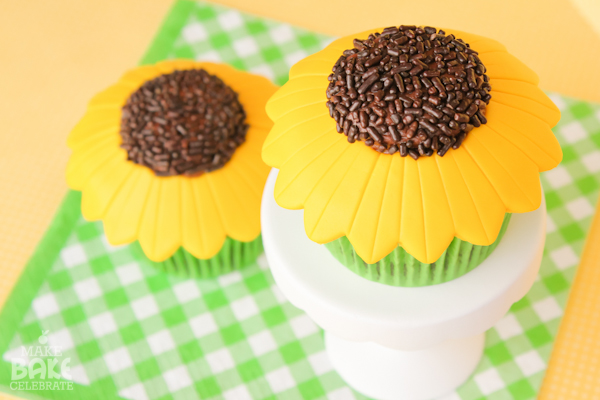 See how easy that was! Now you can bake up some daisies and sunflowers and bring a little spring in your home! I think I may have to create a few more flower cupcakes. What kind of flowers would you like to see! Leave a comment below and let me know!