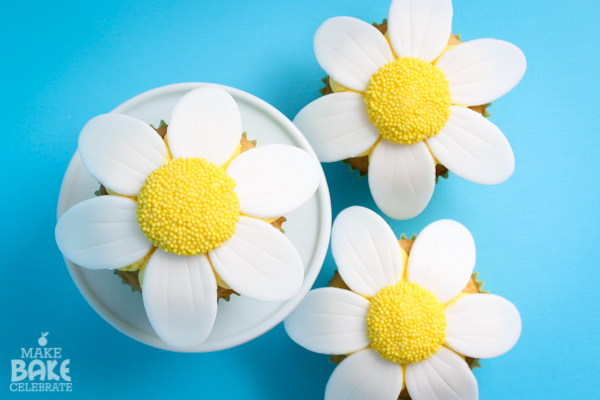 Surprise! I baked you some flowers! We still have snow up here in the frozen tundra, and the weather man says it's never ever going to stop. Well that's what I heard at least…so I thought some flowers would make it feel a bit more springy around here. However, I've never really been a fan of getting or giving real flowers, and I'm definitely not very good at growing them. Since the only green thumb I've ever had was from food coloring, I thought I should just bake some up for you! Don't you think it's much better to consume the flowers instead of letting them die? Plus, I'm a bit more partial to the sweet smell of buttercream then most flowery fragrances anyway!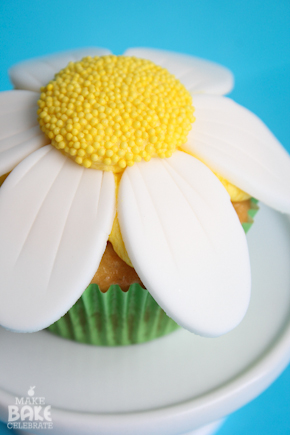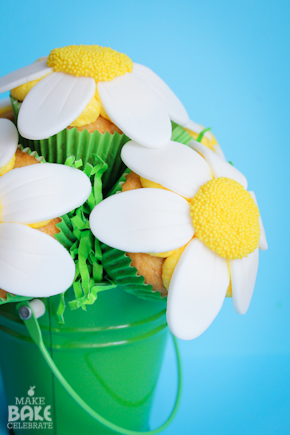 These were really simple to make. I cut the petals from fondant and "glued" them on with yellow buttercream. Then finished them off with a buttercream center dipped in yellow nonpareil sprinkles. Once they were done I had a little fun turning them into a cupcake bouquet!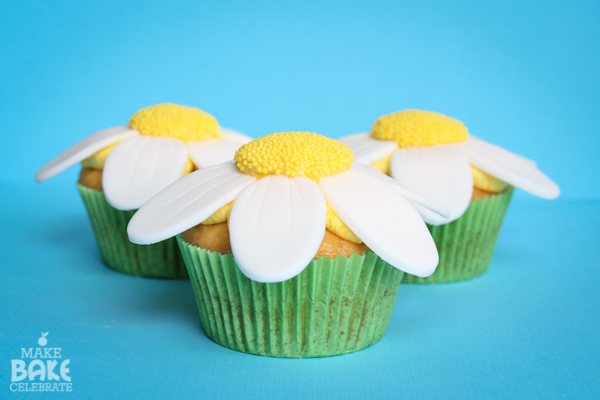 Want to make a little yummy spring of your own? Here's what you will need:
12 Yellow Cupcakes
8oz (approx.) White Fondant
Yellow Nonpareil Sprinkles
Green Cupcake Wrappers (I used these)
Small Oval Cutter OR Flower Cutter
Piping Bag
Medium Round Tip
Step 1: On a clean piece of wax paper, roll out your white fondant. Using a small oval cutter (approx. 1.5in) begin to cut out your petals (a light greasing with crisco or dusting with powdered sugar will help to keep from sticking). You will need 72 petals total, I cut them in smaller groups of about 20 each time. As soon as they are cut gently move them to a fresh peace of wax paper. Use a knife to press a few lines in the petals while they are still fresh. (optional)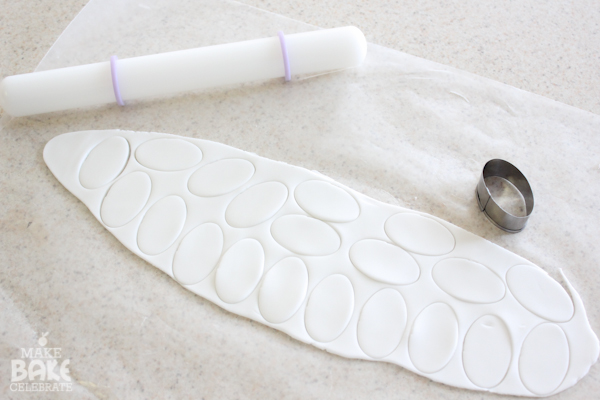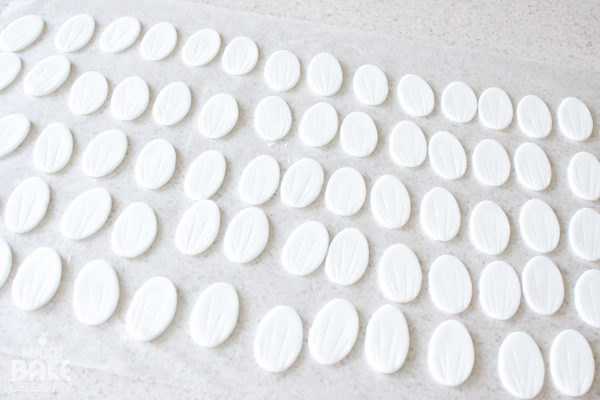 If you want your petals to stick straight out let them set out to "dry" for a few hours, but if you want them to "droop" a bit like mine they will be good to go after 30 minutes. I used that time to bake my cupcakes and prepare my buttercream.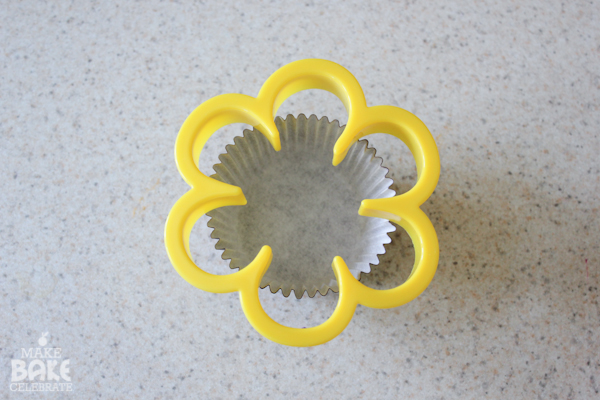 Another option would be to use a flower cutter in a similar size to a cupcake. I don't like the way plastic cutters work with fondant so I skipped this option this time.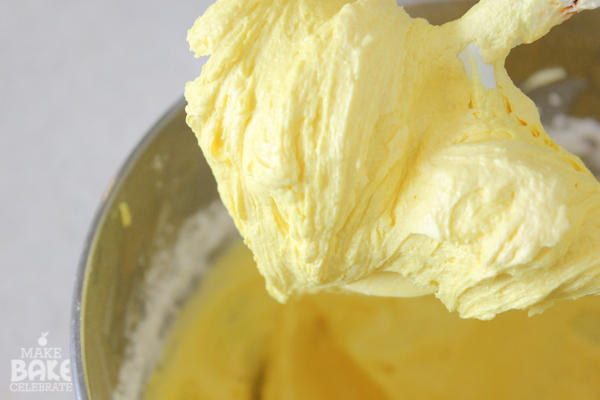 Step 3: Using a medium round tip, fill an icing bag with your yellow buttercream. New to buttercream? Find out more at Buttercream 101.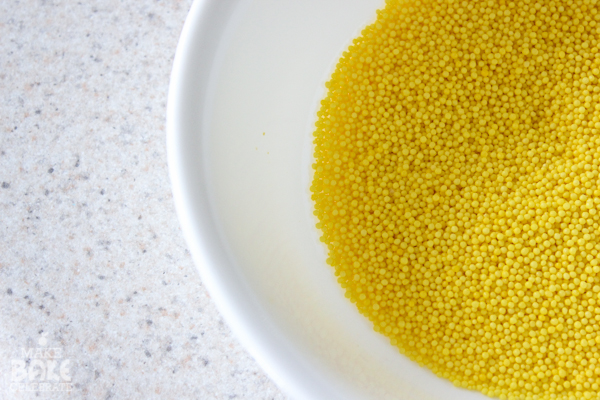 Step 4: Pour your yellow nonpareil sprinkles into a bowl wide enough to dip a cupcake in.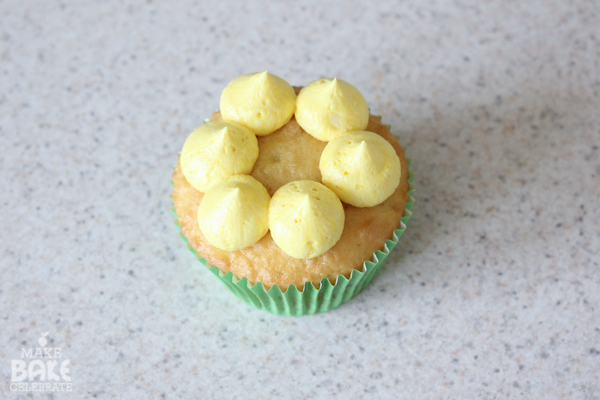 Step 5: Grab your cupcakes and pipe on 6 good size dots of buttercream.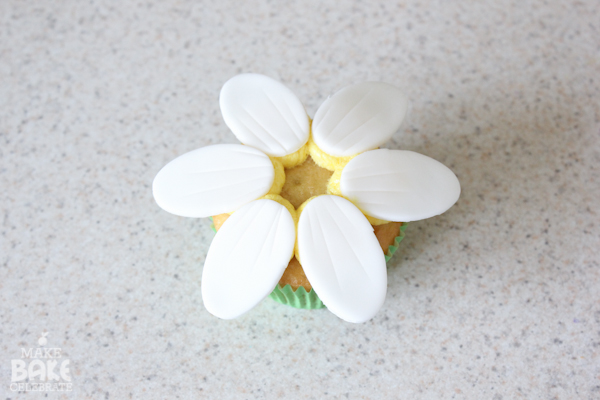 Step 6: Press a petal into each dot of buttercream.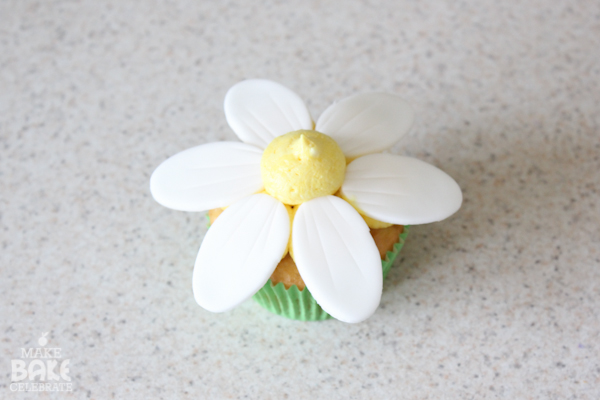 Step 7: Pipe a large dot of buttercream on top of the petals in the very center.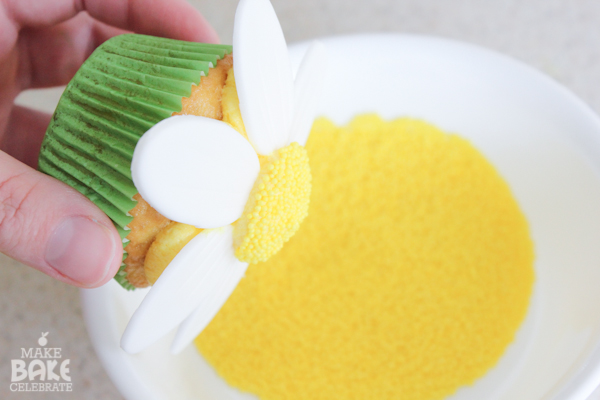 Step 8: Gently turn the cupcake upside down and gently dip the center buttercream into the sprinkles. Be very careful not to flatten your center out. All it takes is a very gentle touch to the sprinkles.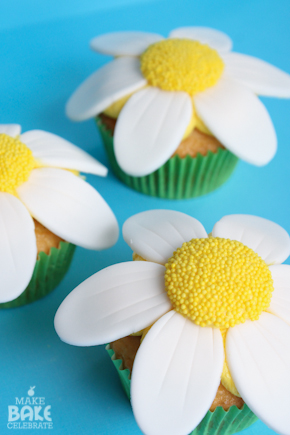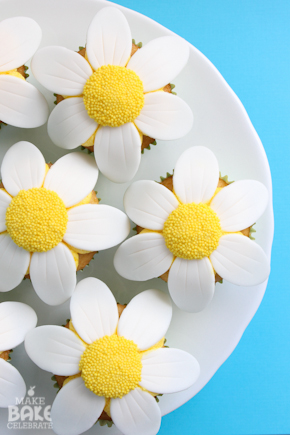 Now sit back and enjoy a the smell of buttercream and a little bit of spring…in your tummy! Pretty spring flowers, minus the allergies!