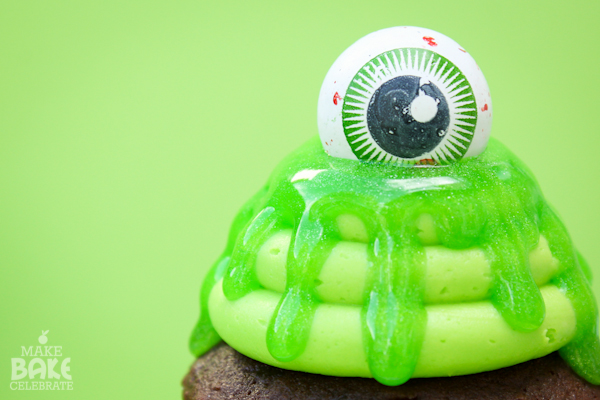 Remember earlier this week when I said anything goes in October? Well today I'm back with another one of those crazy only in October treats! Last year I shared with you guys these Ooey Gooey Slime Filled Cupcakes and they were such a hit. As weird as it is…they might be my favorite cupcakes I've ever made! Ever since I've wanted to try some more "slimy" treats so the very second I thought I could get away with it…I whipped up some of these slimy little guys.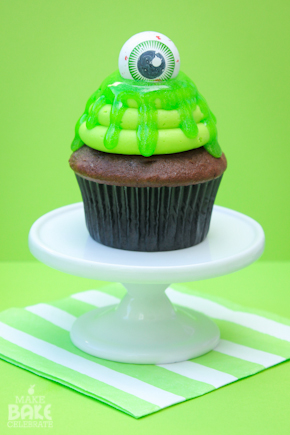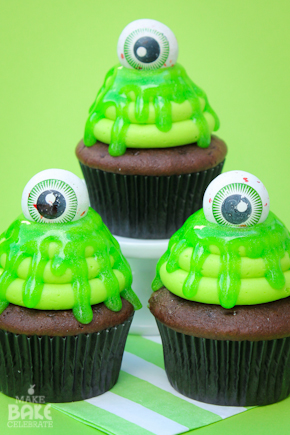 Seriously, they are so much fun. And it wasn't just the kids that loved them – the adults we're having fun with them too! Last year I used a white chocolate pudding dyed green as the "slime". This year I really wanted to try using gel icing and it turns out Wilton had this neon green ready to go. Then I came across these gumball eyes at Micheals, which made the perfect little toppers – althought I really debated sticking some spiders on their too, wouldn't that be cute creepy?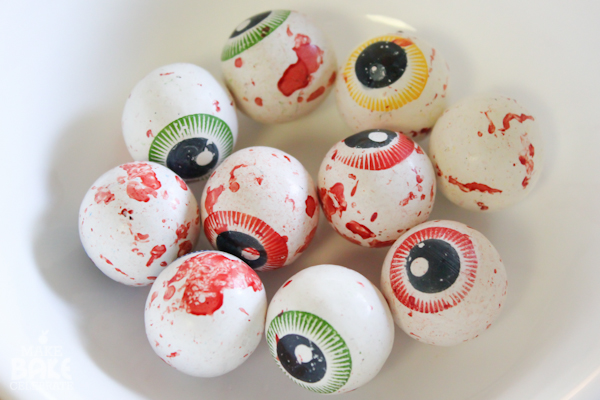 Here's what you're going to need:
Baked Cupcakes
Buttercream
Lime Green Coloring (I used AmeriColor Electric Green)
Green Wilton Sparkle Gel (Piping Icing)
Candy Eyeballs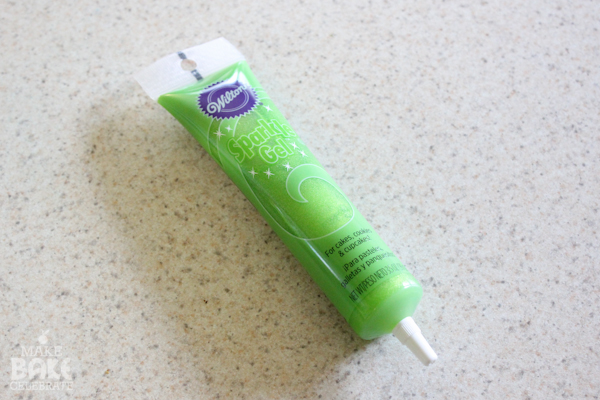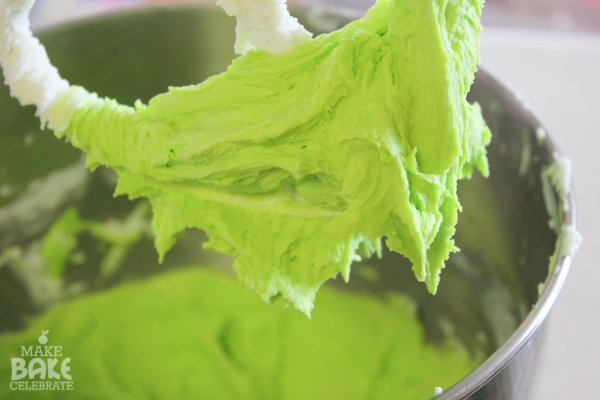 Step 1: Dye your buttercream green. I used my decorators buttercream shared here.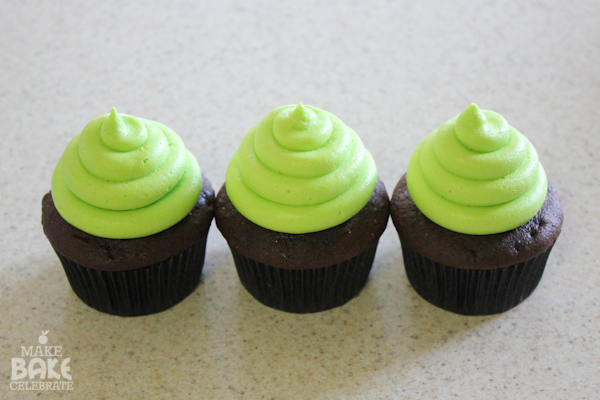 Step 2: Frost cupcakes like normal. If you would like more info on how I frost mine check out Frosting Cupcakes 101.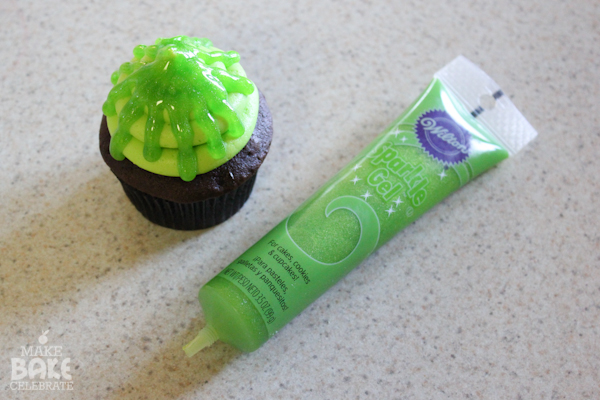 Step 3: Just squeeze a little "slime" on to the top of the cupcakes then add eyeballs – or whatever creepy little things you'd like!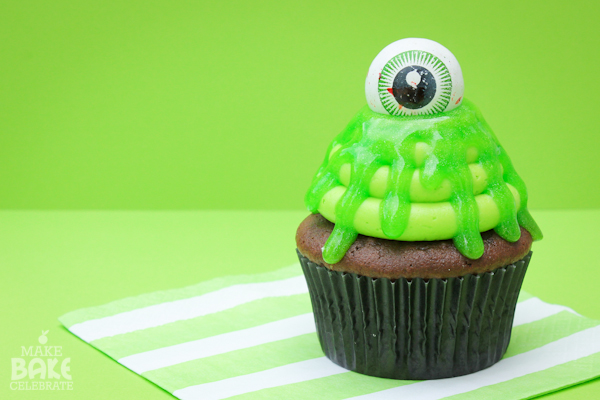 Seriously so easy and yet big difference! Why not gross out the kids and whip up some of these slimy treats?!