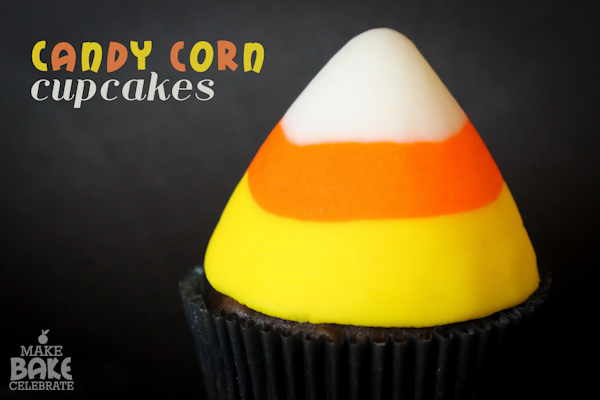 Looking for a special not so spooky sweet treat to make for halloween? How about cupcakes…dressed as candy corns? Halloween cupcakes just don't get much more cute!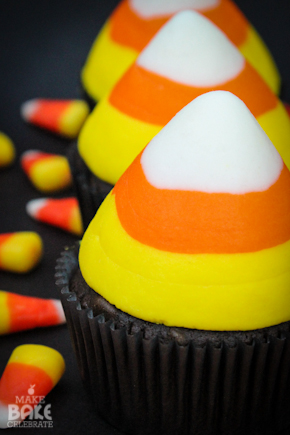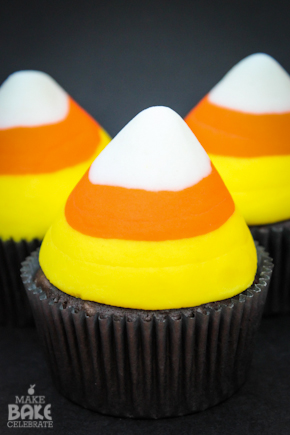 These cupcakes are always a hit every year, making them is just too much fun! I've seen cupcakes with layers of yellow, orange, and white and they are cute but I wanted to find a way to shape the buttercream just like a candy corn. Guess what…it's really not that hard. You can dress up any of your favorite cupcakes as a candy corn this year, want to see how?!
Here's what you will need:
Decorator's Buttercream (I used this recipe)
Yellow Gel Coloring
Orange Gel Coloring
1-3 Piping Bags
1-3 Large Round Tips (I use Wilton #2A)
Viva Paper Towel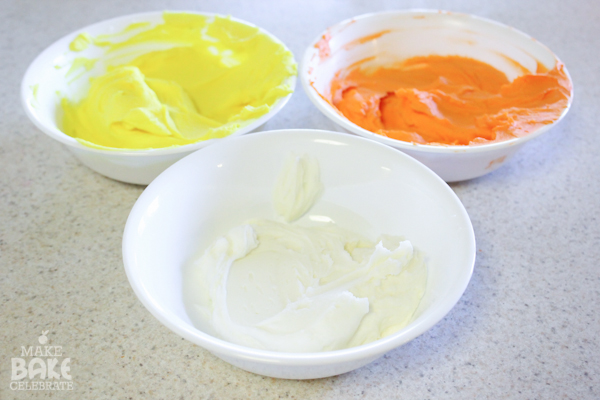 Step 1: Spoon your icing into three bowls each one getting a little more then the last. There's no exact measurement here just remember your going to be using less orange and a lot less white. I just kind of eyeballed it.
Step 2: Dye the bowl with the most frosting yellow and the second most orange of course leave the white icing white :).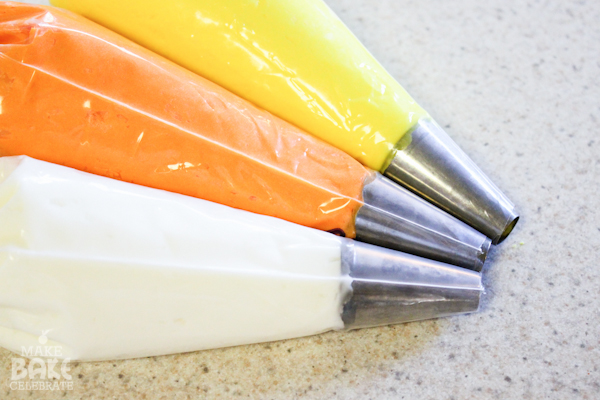 Step 3: Now fill a pipping bag with yellow frosting, you will need a large round tip. I used wilton #2A. If you have three of these you can go ahead and fill all three. If not no worries, you will just have to wash after each color,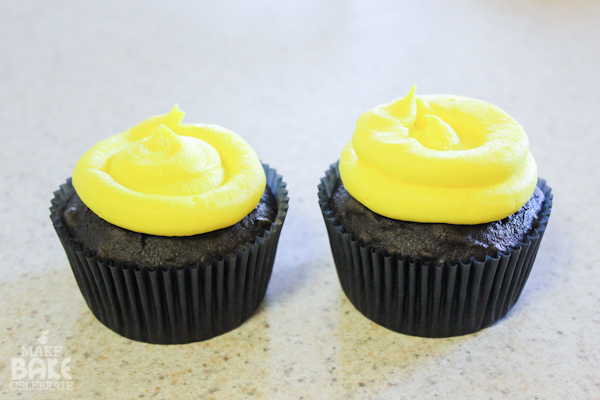 Step 4: First pipe a "blob" on to your cupcake and a outside ring, do this twice for the yellow.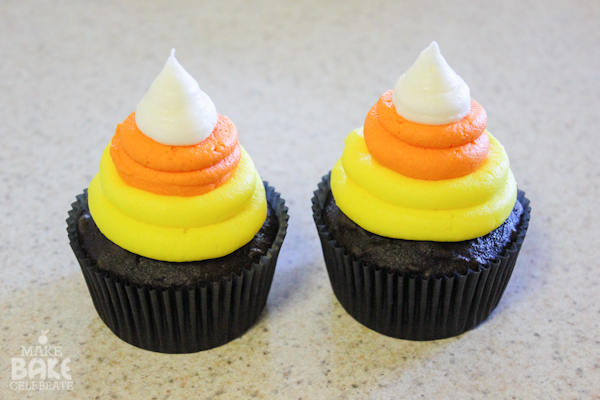 Step 5: Now pipe a double swirl on top of the yellow, slightly smaller in width then the yellow. You can just swirl this like how you might normally pipe a cupcake.
Step 6: Now pipe a simple dot on top pulling up while releasing pressure. Really you could stop here cause these are pretty cute too…but now were going to shape them.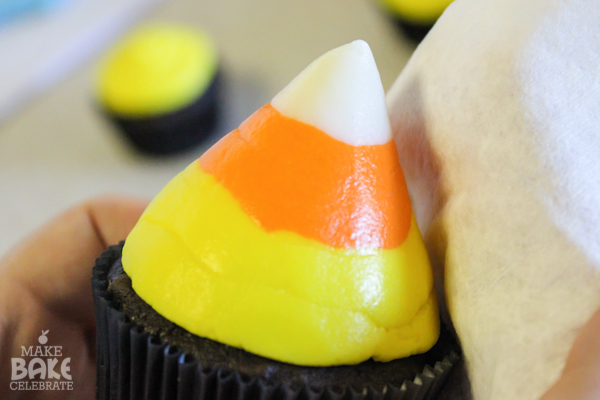 Step 7: Using a clean piece of viva towel gently lay the paper on the cupcake and very gently smooth out lumps with your finger on the other side. I did so by using the side of my finger going up and down.You can slowly lift and move the towel around the cupcake to smooth out the whole thing. You will need to use a clean sheet of Viva every few cupcakes. Just remember to be gentle so you won't damage the icing or pull down the colors too much.
It's really not an exact science, something you just have to try once but I promise it's not hard! Also these would make great mini cupcakes…you could just pipe on dots for each layer getting smaller each time.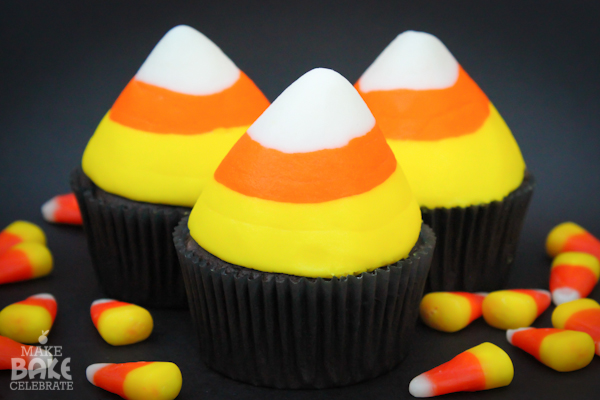 The hardest part about these is figuring out where to bite them first?
Can't get enough candy corn treats? Check out these Candy Corn Meringue cookies!