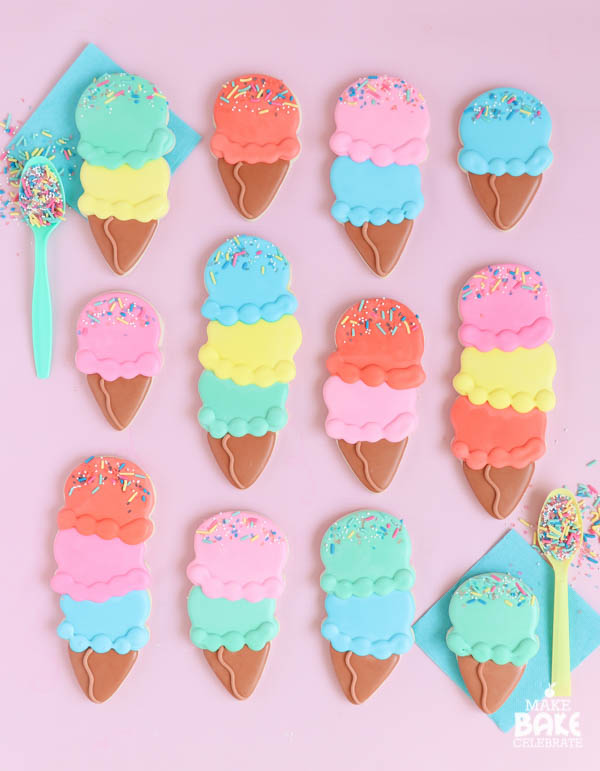 I have some great news guys. I've finally got into an exercise routine that I really love. I mean seriously. One that I'm always excited about and I have no trouble sticking too. Would you guys like more info? You know I would love to share. It's called "the ice cream walk". First I load a 25 pound baby on my back. Then we hike down to the center of our sweet German village where we scramble around trying to order 5 cones with one scoop of ice cream (no matter how hard we try our German just doesn't even make the cut here), then we hike back to the house up a hill that about kills me. Sometimes the kids have me play a little chase game which totally gets the heart rate going. Ok so maybe this isn't the best plan exactly. But it's just so good!
One thing our family loves about life here in Europe is how there are so many opportunities to just slow down and enjoy life (and ice cream!). In almost any German village you will find an eis cafe. They all have what seems to be the exact same ice cream cone sign hanging out front, and they are all filled with the best flavors of amazing ice-cream at crazy low prices. Seriously it's less the 5 Euro for our whole family! They make it was too easy to just stroll on down there after dinner and enjoy a cone with the kiddos. The fact that there's a beautiful fountain and cozy benches out front makes it all the better. Ice cream walks have definitely become a special thing for our family and I know they will last as a memory for our girls. Plus gotta get my work out in! HA. But seriously if you saw the hill we walk up you would agree.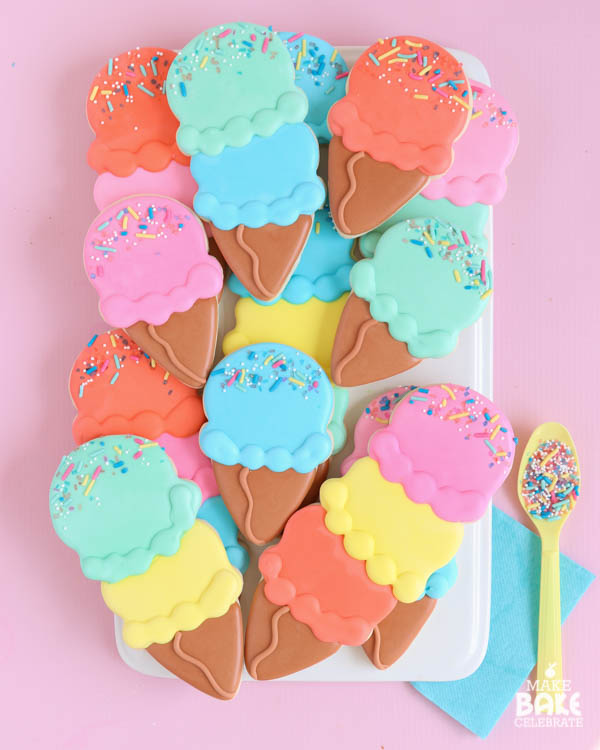 Which bring me of course to these cookies. When I first opened up my Sweet Sugarbelle shape shifters I knew I just had to make some simple waffle cone cookies. But wait what if I want more then one scoop? How about two or three?! Thankfully her set comes with the best scalloped edge cutter that allowed me to do exactly that! To create the 2 and 3 scoop cookies I simply used the edge cutter and cut off the top of the scoop after pressing the cutter into the dough. Then I used the same edge cutter to trim the top of the scoop and piece them together. Even better though that left an imprint for easy decorating later on! Whoot whoot! The only thing I did't do but saw in hindsight was to use the scallop cutter to imprint the same scoop lines on the single cones. It was totally fine without but it would have made it a bit easier. I should probably mention I also cut each scoop at a slant so it had a wobbly effect.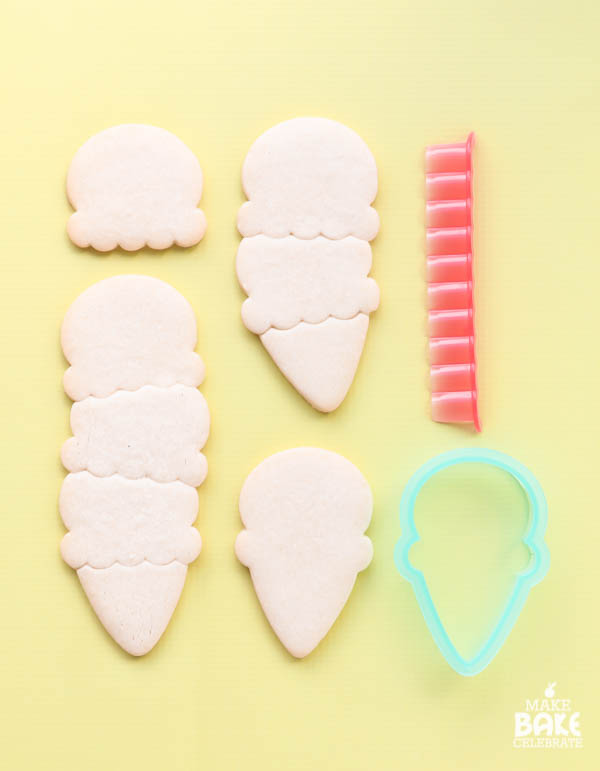 Seriously I just love how her cutters are SO versatile! Love love love.
I had actually intended to make these little scoops with cute faces on them, but when I got to the end I just couldn't do it. I liked them just like this! I don't feel these really need a full tutorial because they are pretty much standard as far as technique goes. I started with the cones and iced them all waffle cone brown. Then once that crusted over I did the ice cream scoop, one at a time putting the sprinkles on while wet. To finish up I used my flooding icing to add the little bottom part to the scoops. If you want a more realistic approach another thing I tried was to take my pick tool and gently "break up" the frosting just after it crusted over. It gave it such a realistic look. To finish I added a little line for the cone. I decided to forgo the typical waffle lines…and I love how they turned out! If your new to cookies and would like more info be sure to check out Rolled Cookies 101, Royal Icing 101, and Decorating Cookies 101. Also be sure to check out the cookie section for lots more cookie tutorials and inspiration!