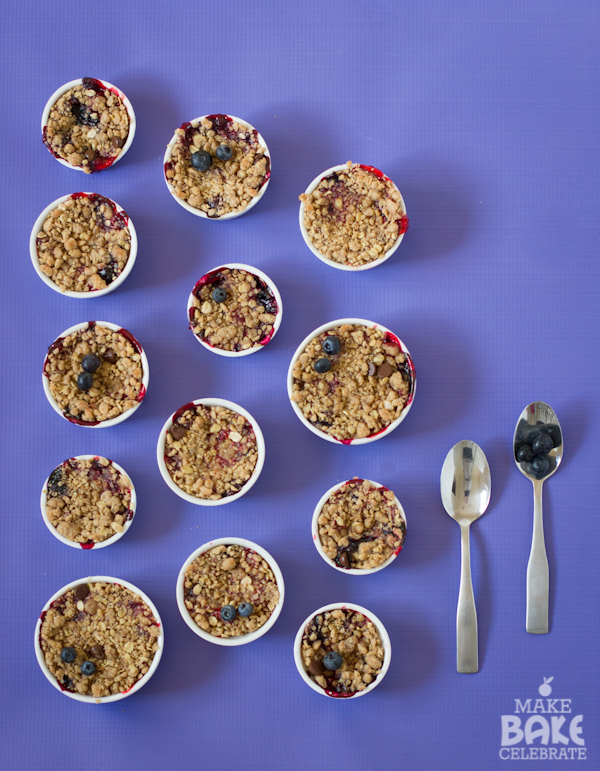 Two weeks ago I had the pleasure of once again joining up with the Krusteaz Baker's Dozen team in Seattle at the International Food Blogger Convention! Seattle is a such a wonderful city with so much to see, do, and eat! (Beecher's mac and cheese, don't leave the city without some!) Our lucky friends at the Krusteaz HQ get the privilege of living there. So not only did we get to enjoy the IFBC we also went back to the Krusteaz HQ once again!
Before the conference festivities began, the Krusteaz team treated us to a delicious and cozy welcome dinner at the Purple Cafe. It was so much fun to once again see the Krusteaz team, old blogger friends, and new sweet faces! And of course, enjoy some delicious dinner. The next morning we then set off to the Krusteaz HQ where we enjoyed breakfast, a facility tour, and a get to know me session. Then the REAL fun began. All of us bloggers got to participate in what they called blogger bake school. We were divided up into 4 teams app, salad, entree, and dessert. Each team received a work space full of Krusteaz items and fresh fruits and vegetables and so on. Our challenge was to create our item using items from the table in an hour then we would all come together and enjoy an awesome meal that we created!
This truly was so much fun. You could see all the energy and excitement in the room as we all quickly brainstormed and shot into action. Trying to gather supplies in an unfamiliar kitchen. I thankfully found myself on the dessert team YESSSSSSS…it was meant to be. And even more happy to see that our table was full on fresh fruits and Krusteaz crips and cobbler mixes – score, I've been on a total crisp kick at home.
Our team decided to impress with not one but two simple desserts. One, an apple maple cobbler and two, a triple berry crispy with a chocolate twist. They both were super duper easy and delicious, nice and warm from the oven an topped with a whipped cream! Oh how I love crisp! I thought it would be the perfect time to come right home and share with you one of our recipes. This crisp is seriously so fast and delicious. It's perfect to serve for fall entertaining!
We made ours up in little single serve bowls which made them even more adorably fun – but feel free to make yours in one big sharable dish. Also, the version we made at the Krusteaz HQ included raspberry filling, black berries, and raspberries. I decided to switch it up for my family who loves blue berries and strawberries – feel free to switch up the berry combination however you would like!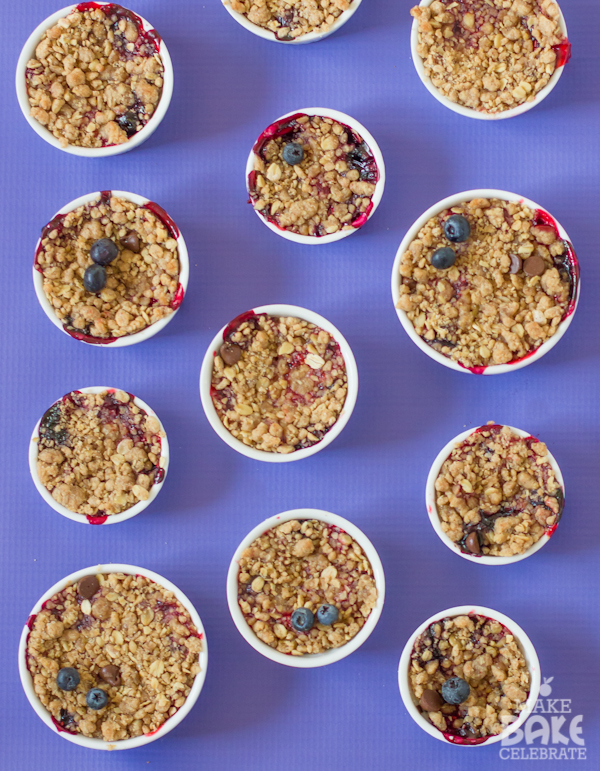 And…if you want to see a little more of my trip to Seattle, head on over and check out some of the behind the scenes shots in instagram!
Triple Berry Chocolate Crisp
Ingredients
1 Package Krusteaz Crisp + 5 Tablespoons Softened Butter
1/4 Cup Mini Chocolate Chips
1 21 oz Can Strawberry Fruit Filling
1 Pint Blue Berries
1 Pint Chopped Raspberries
Whipped Cream To Top
Instructions
Preheat Oven to 375 degrees F and grease the bottom of a 9X9 baking pan or 12-18 small single serve dishes.
Mix together crisp mix and butter. Fold in chocolate chips.
Press a thin layer of crisp into the bottom of the baking pan(s). You will use less then half of the crisp. Bake bottom layer for 10 minutes.
While bottom layer is baking, mix together pie filling and berries.
Once bottom layer is done, remove from oven and layer on berry filling. Layer remaining crisp over berry filling and bake for an additional 10-15 minutes. Time will depend on baking dish size.
Top warm crisp with a dallop of whipped cream and enjoy!
http://makebakecelebrate.com/triple-berry-chocolate-crisp-ifbc-15-recap/