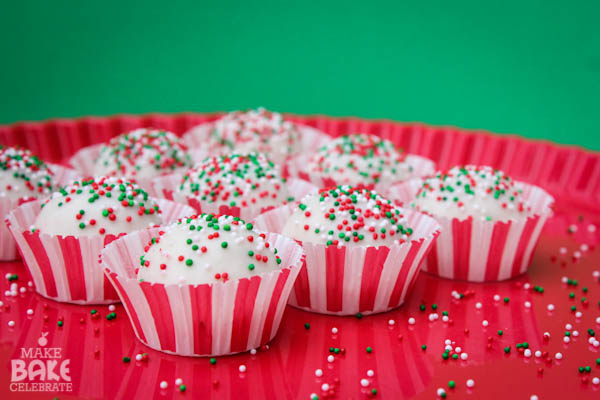 A few weeks ago I made some Oreo truffles for our mummies night in. Honestly, I have seen them everywhere but despite their popularity never gave them a try.  The truth is… I'm not a huge fan of Oreo's. But before u send me hate mail I do not not like them….they're just not a fav :). The Oreo truffles, however, were fantastic  and now I know why they are so popular. Everybody wanted to know what they were and how make them. So I thought…why not make them with my favorite cookie, a, sugar cookie, instead. Would they be just as fantastic? The answer….yes! As as matter of fact they were even better in my opinion. But then again…Oreos aren't my fav so I think I would have to try them side by side to say ;). Plus, they make a pretty cute Christmas treat don't you think?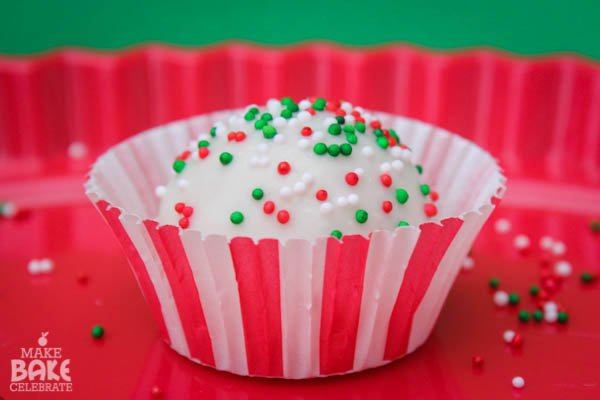 I made these by mixing sugar cookie crumbles with cream cheese then coating in chocolate, just like Oreo truffles. They were kind of like eating sugar cookie dough covered in chocolate…but better because no grainy sugar…or raw eggs of course! If you're a fan of sugar cookie dough you will really love these. These are such an easy treat to make and easy to serve… maybe not  so easy to share ;) I placed them in mini cupcake liners for some added cuteness! And of course if you are a Oreo fan and really want to try those…just swap out the sugar cookies for a package of double stuffed Oreos.
Here's what you'll need:
24 (ish) 2in sugar cookies
6-8oz of Philadelphia cream cheese
10 oz white melting chocolate
Sprinkles
These are very flexible treats and the amounts are not exact. For my cookies I used a Betty Crocker cookie pouch mix which has 17oz in it and made 24 decent size cookies. I've been wanting to try the pouches for  easy cookies but I always bake cookies from scratch and never had a project where needed. They worked great and kept this project easy! Of course you can use whatever sugar cookie you would like. Also I like mine to be a bit stiffer so I can easily roll them, so I only added 6 oz of cream cheese. But you may need to put in the whole package depending on the cookie you use.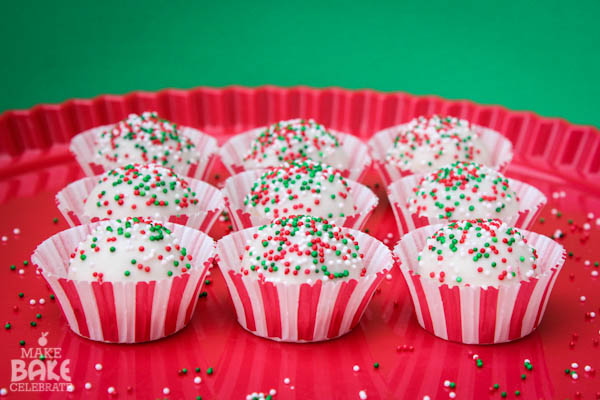 Step 1: Bake your fav sugar cookies…or run to the store and buy some. I promise I won't tell. As I said above we used this chance to try out a Betty Crocker Sugar cookie packet.  Don't worry about making them look nice (the kids rolled and squished mine) cause you're just going to break them up!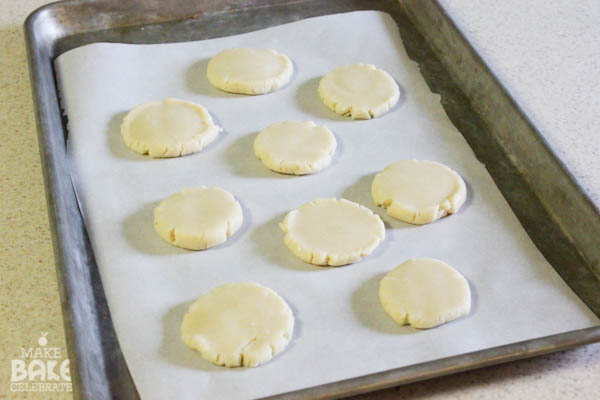 Step 2: Once you have your cookies and they are cooled (or out of the package *wink wink*) Now you will need to crush them up. You can simply put them in a ziplock bag and crush them or stick them in a food processor.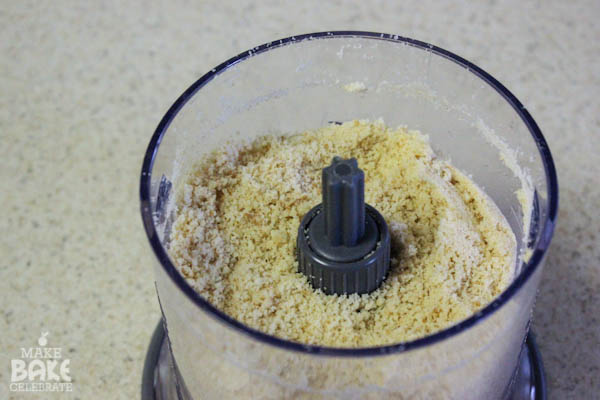 I used my Ninja of course because I bust it out any chance I get. The finer the crumbs the more cookie dough like your truffles will be. If your like them to be a little less like cookie dough just go easy on the crushing :).
Step 3: Mix in your cream cheese. I used 6 oz but you may need to put in the whole 8 oz depending on how much cookie you used. Once mixed it should be a nice cookie dough like consistency, perfect for rolling.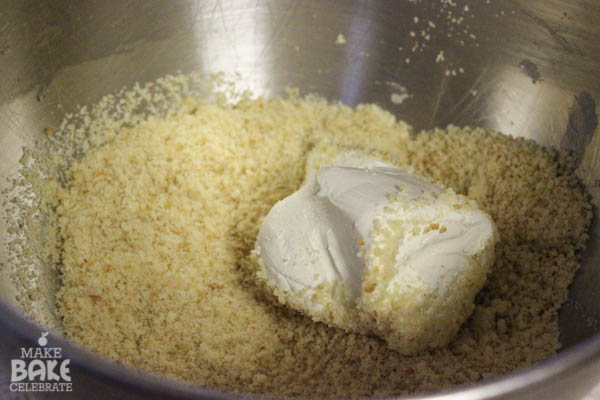 Step 4: Now roll them up into little 1 inch balls. Cover them with plastic wrap and let them chill in the fridge for 30 minutes to an hour. This will help them set up and make them easier to coat in chocolate.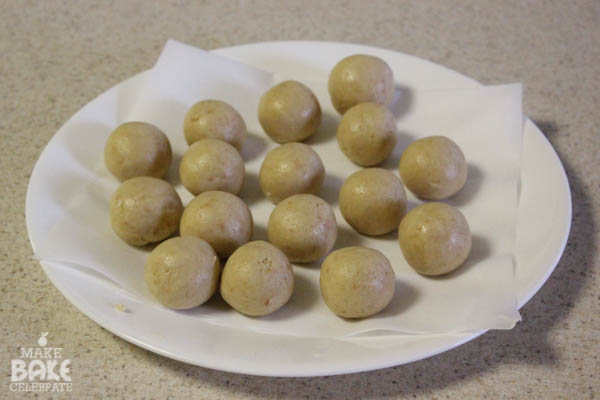 Step 5: Once they are done chilling, pull them out of the fridge and let them sit while you melt your chocolate. Melt about 10 oz of almond bark. I melted 5 squares and covered around 24 truffles.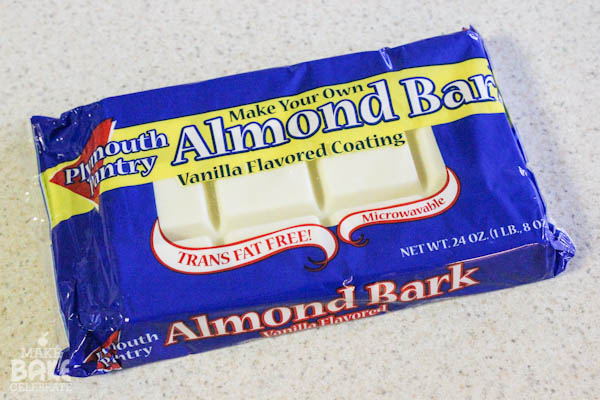 I melted mine in my Wilton chocolate melter…but I have a post all about melting chocolate and covering treats here if you need it!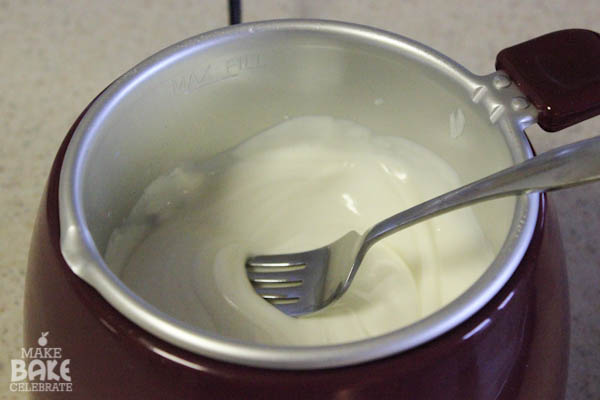 Step 6: Once your chocolate is good to go place your truffle on the end of a fork and use a spoon to cover in chocolate. Tap gently until all the excess is removed .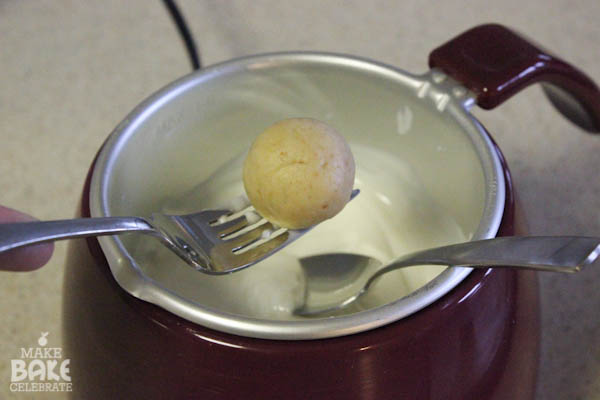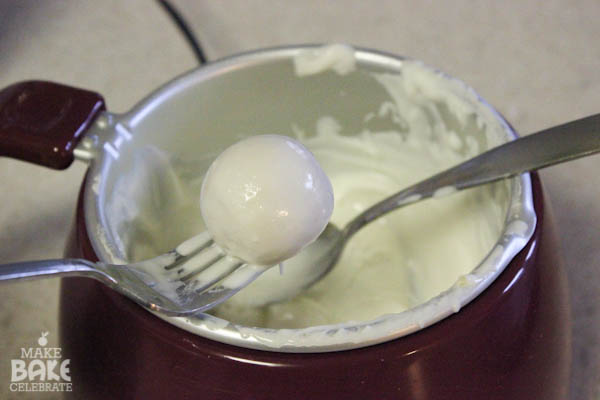 Step 7: Then move to a wax paper lined cookie sheet. You can use a cooling rack on top if you would like to help keep extra chocolate from pooling up (it does leave the bottom a little rough though). I used a toothpick pressed to the fork then slid it under the truffle to help move them off the fork. After covering each one sprinkle the tops.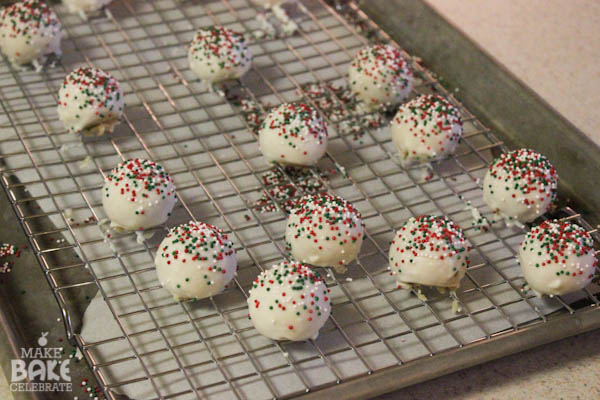 Now just let the chocolate harden and they are ready to serve! Just remember they do have cream cheese in them so they will need to be stored in the fridge.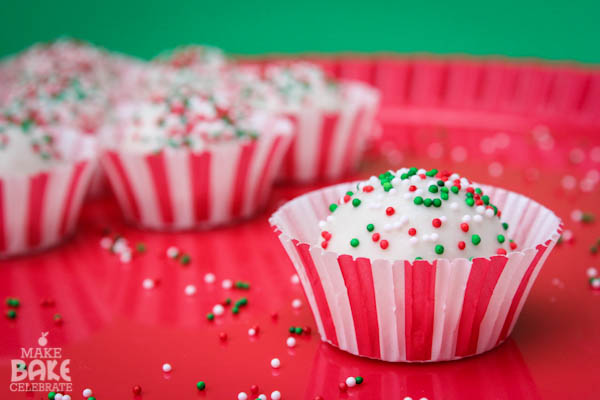 They are super cute on their own…but I stuck them in mini cupcake wrappers (found at Micheals) to make them even cuter. They would be adorable placed in a truffle box and given as a gift!