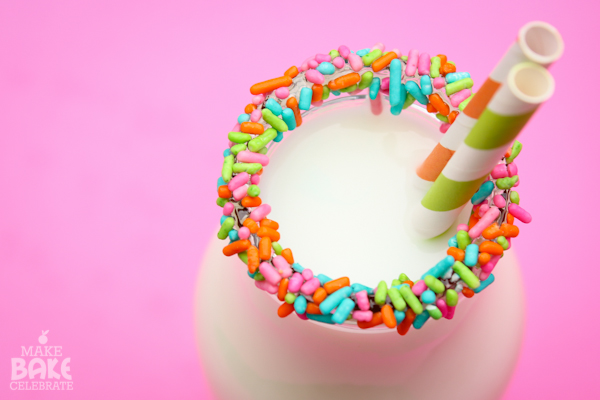 Today I have a quick little tutorial for you guys – how to rim glasses with sprinkles! As you guys know…I love to rim glasses with sprinkles in some of my dessert photography. It gives a cute little prop that easily coordinates with the shot. But of course they aren't just for photography I love using simple sprinkle rims to spruce up party tables! Not to mention my kids will drink an entire glass of milk used for my prop just because there is sprinkles on it….even though they wouldn't dare touch milk normally. It's true…sprinkles make everything better.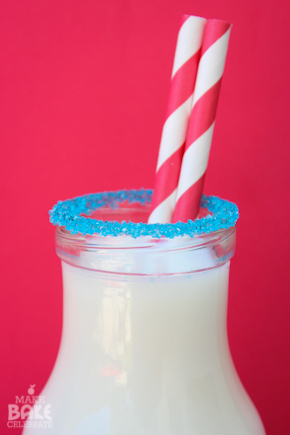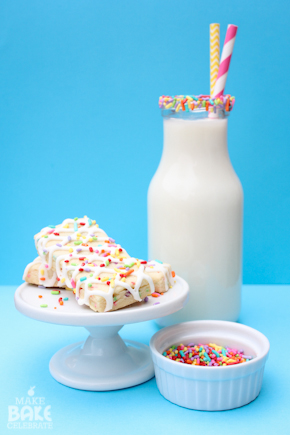 Oh and of course paper straws are a must too! See how easily they make the shot/party/table more festive? You can change up the look with different sprinkle types and what you "glue" them on with.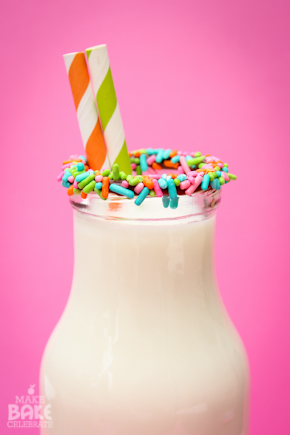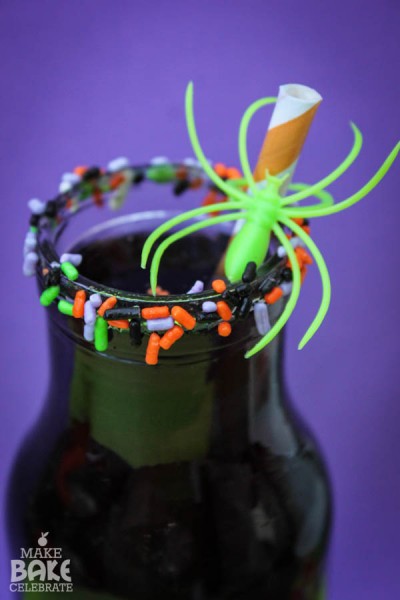 Since I've been getting lots of questions about how to do this lately…I thought I'd share really quick how I do it. It's super easy and fast.
First you'll need something to dip your glass in and "glue" the sprinkles, something thick works best (and edible!). You can use water if you would like, it results in less sprinkles and sometimes the sprinkles slide or colors run. I like to stick with something thick so I can have lots of sprinkles and have them stay put!
Here's a few I use:
Honey
Corn Syrup
Chocolate (Melted)
White Chocolate (Melted)
Glaze
Water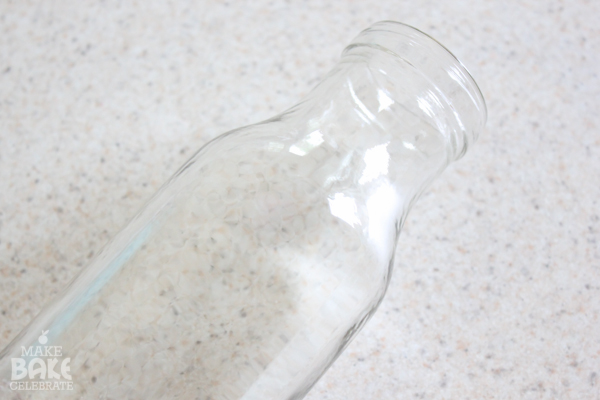 The glasses I often use on the blog are simply recycled Starbucks bottles! I had saved them several years ago and they've showed up at almost every party since you can't beat free….or the iced coffee that came in them!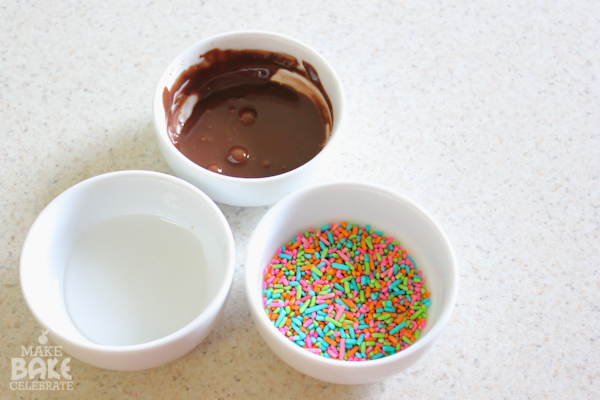 So gather up some sprinkles and your chosen "glue". Just pour a little bit of your chosen liquid in a bowl, you don't want it too deep. Make sure the base is wide enough to fit your glass rim.
Then place the glass straight down so just the rim has been covered. Pull straight back up, allow and excess to drip off while your holding it straight down.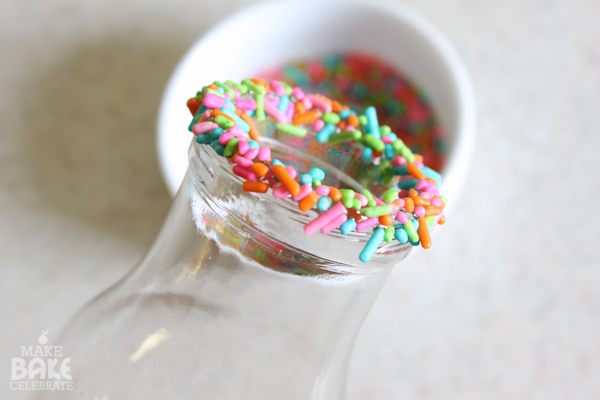 Then dip into your bowl of sprinkles, and pull up.
And we'll do one more in chocolate…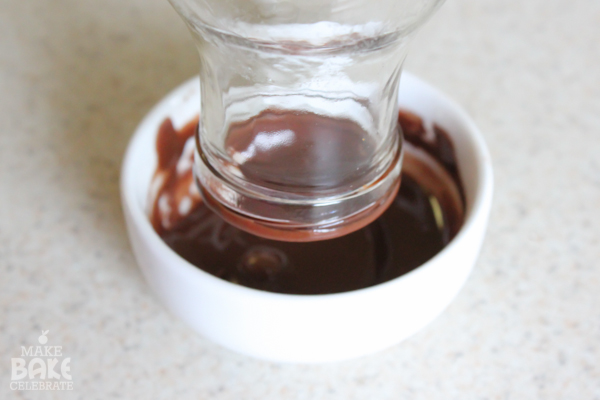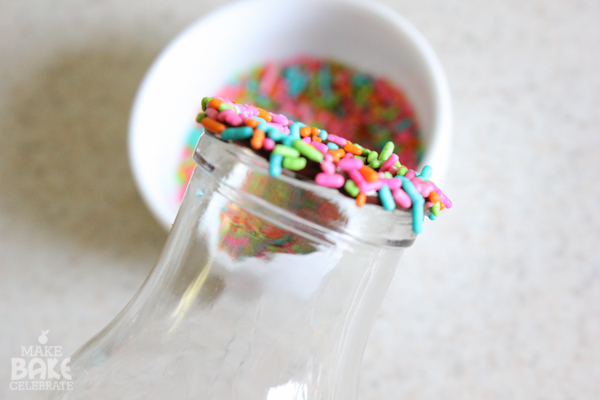 See how easy? Hope that helps some of you out! Now I have to go sprinkle some more rims for dinner…we're having broccoli. ;)