Today I have a post a little different from the norm. But don't worry…it still involves cookies. ;) For those of you that may not know, we're an Army family and of course we move a lot. When I say a lot, I mean my children average a state per year they have been alive, a lot. While moving is part of the normal military lifestyle, I think we exceed the average by a bit! We just can't seem to stay in one place.
We've now been in New York for 15 months, so of course…it's about "that time" for us. Clearly too long – because we've received our next set of orders. But before I tell you where we're headed I thought I'd show you where we've been…in cookies! Last week I decorated a cookie in the shape of each state we've lived in, with a heart over where we lived. The girls had fun talking about each state and seeing where we lived. Who says baking can't be educational! – Oh, and the adorable state cutters came from here!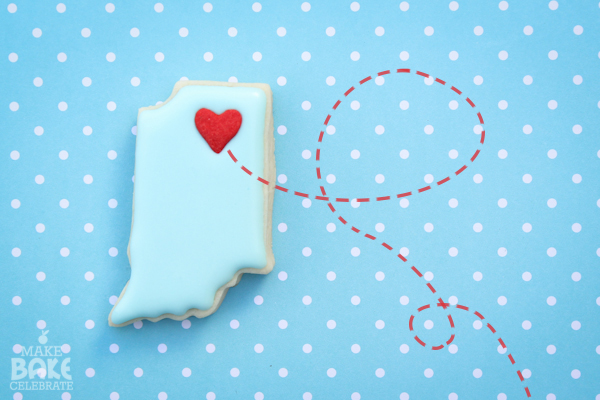 Crazy enough. We started out in little ole Indiana. The hubs and I are actually high school sweethearts…he was already in the military and we made our first move just 2 months after getting married. To Oklahoma….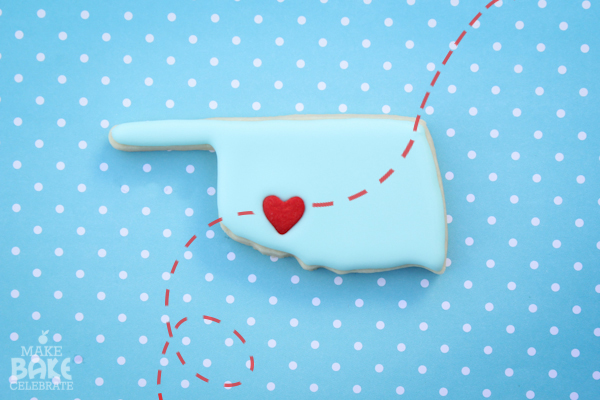 …which was a HUGE adjustment, but we survived! We had our first daughter here and a 15 month deployment shortly after, during which the kiddo and I moved back to Indiana, then back to Oklahoma again! We were so excited to head to eventually head to Virgnia…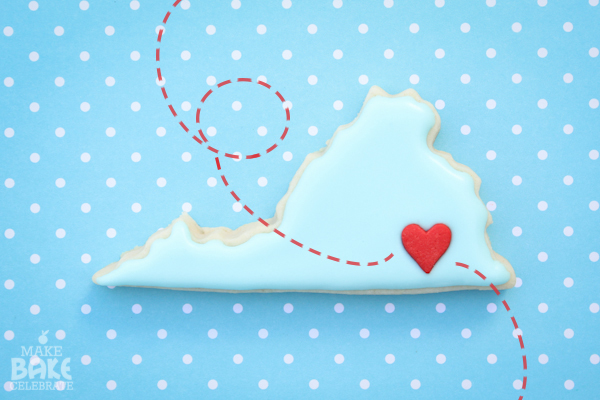 …where we had our twin girls just 90 days after. We absolutely loved Virginia, and finally felt like we were "home". But that didn't last for very long because after 21 months we received completely random orders to New York…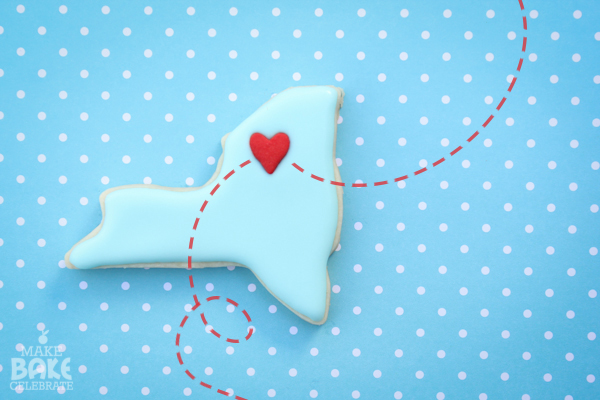 …where we're finally getting settled, despite the never ending snow. The short lived summer is beautiful and the remote location has actually allowed us to "slow down" a bit. We knew we wouldn't be here too long though. The hubs has been in a job transition for over a year now, and he leaves for a 4 month school in less days then I want to admit. So the girls and I will be spending the summer enjoying beautiful New York without daddy. (feel free to send wine and chocolate, just kidding) Then in the fall we'll be moving to…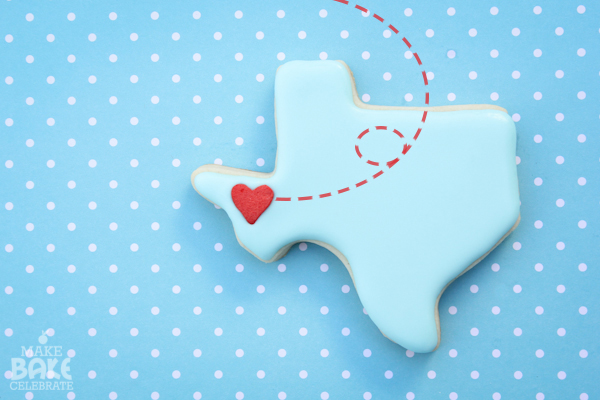 ..Texas! Yep. We're moving from the border of Canada to the border of Mexico, about 5 miles to be exact! I am still a bit shocked. You would think I'd be use to it already…but I just wasn't expecting quiet that far south. But as always we'll adjust! I've already started googling the nearest baking stores…there seems to be a few! And rumor has it, we're going to be there for a solid 2-3 years. I guess we'll just have to wait and see!
Moving (and the army lifestyle) definitely has it's ups and downs but we try really hard to make it a positive experience in our girl's life. Who else can say they've lived in the same number of states as they have had birthdays!?! Not to mention they've experienced far more then the average child, maybe adult even! Despite the occasional tears from missing family, they seem to be thriving and happy no matter their place on the globe. They are so excited about moving, and yes, they've now discovered the difference between dessert and desert. ;)
Plus, the hubs and I have acquired quiet a few unique skills. Like the ability to unpack a house in 24 hours – or cooking three course meals in a hotel. Yea, we're awesome like that.
Really excited for our next stop! And if you have any tips for baking in that climate – send them my way!