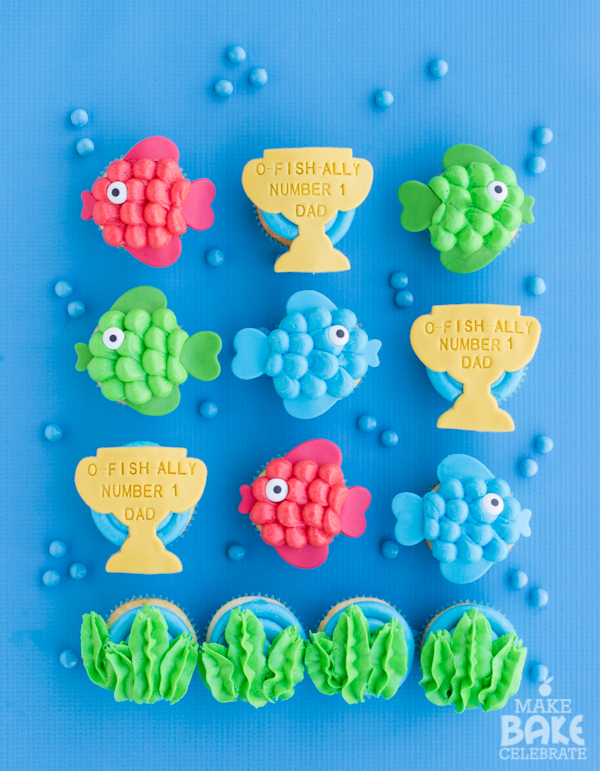 I learned a little lesson this week, like no matter what mom says, sometimes there really aren't many more fish in the sea. Sometimes there are only six fish in the sea.
Particularly, six little cupcake fish who found their time here in the ocean with chocolate bubbles would last no longer then one minute (give or take a few moments). Had I know this…maybe I would have snapped the camera a little faster. But sadly I did not, and the six cute little buttercream fish met their match with a white board reflector at the mercy of a five you old. Just like that. No more happily swimming amid chocolate bubbles.
Lesson 1: Hire assistants over the age of five.
Lesson 2: Back up cupcakes are always a good idea.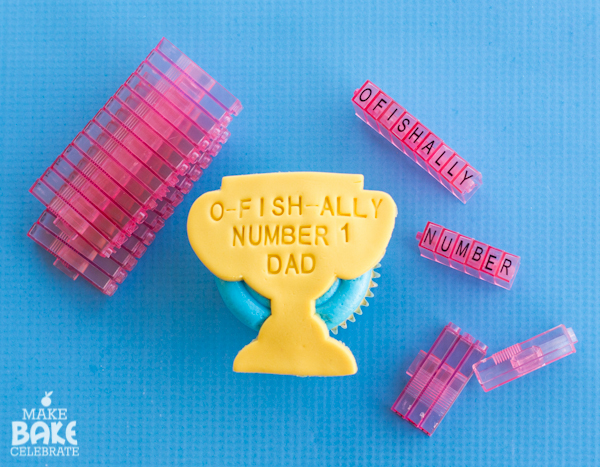 Lessons aside. The girls and I had fun making cupcakes together this week and dad got a special (squished) treat…AND I was able to play with a fun new tool from Sweet Elite, designed by the amazon Autumn Carpenter. Who by the way has a new book coming out that I can not wait to get my hands on next month shameless plug – go pre-order! Seriously, have you guys SEEN these letter and number embossers? Each letter snaps together so you can press clean words into fondant! I'm in love! I actually have a similar set of rubber stamps that I bought hoping to do the same thing with rubber bands years ago, it never worked. They always fell apart and lined up wonky, and always left marks where the edges of the stamps were. These, however, worked just perfect! They are so simple and easy to use and the words come out great! They are one of my favorite new tools!
Have a dad who loves fishing? Why not make him some cupcakes! You know, to let him know he's o-fish-ally number 1 dad! And who doesn't want a trophy that you can eat? These are super easy to make and only take a few simple cutters!
Here's what you will need:
Cupcakes
Red, Green, and Blue Buttercream
Red, Green, Blue, and Yellow Fondant
Candy Eyes
Wilton Tip #2A and #1M
Trophy Cutter
Hear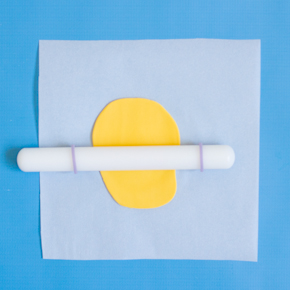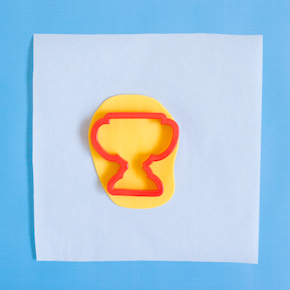 Step 1: Roll out fondant and cut out trophies.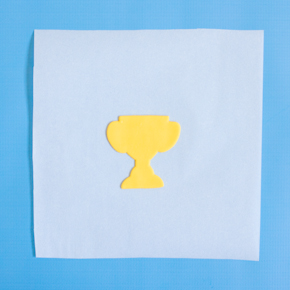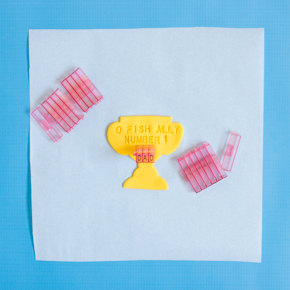 Step 2: Use letter and number embossers to press wording into the fresh fondant.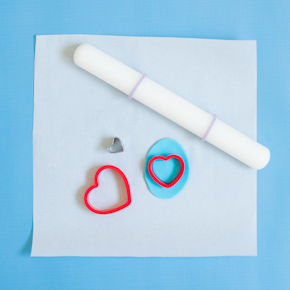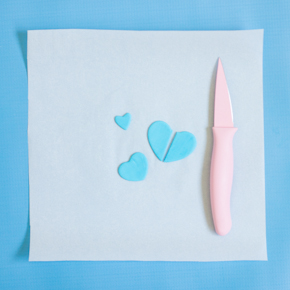 Step 3: Roll and cut three hearts for each fish. A small heart for the lips and two larger hearts for the fins and tail. Cut the largest heart in half to make the fins. Let all the fondant set out to dry for 1-2 hours.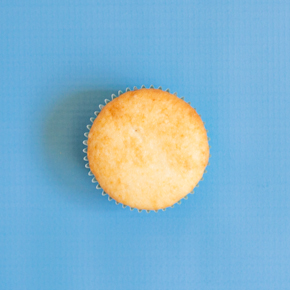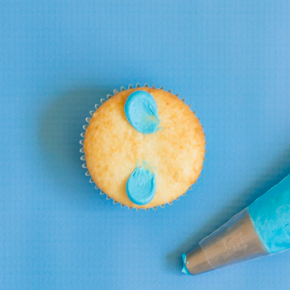 Step 4: Using a large round circle tip (Wilton 2A) pipe to small amounts of buttercream on the top and bottom of the cupcakes. This will act as glue to the fins. Place a fin on the bottom and top of the cupcake.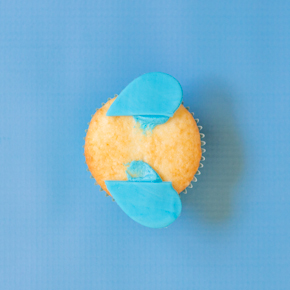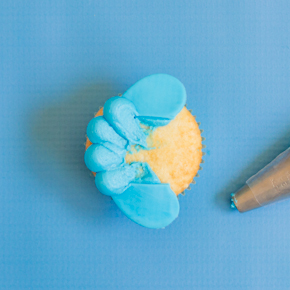 Step 5: Pipe rows of buttercream mounds until the fish has been covered. To do this simply point the tip in towards the front of the fish, apply pressure, then release and pull back. Continue until the fish is covered.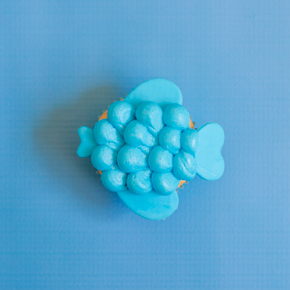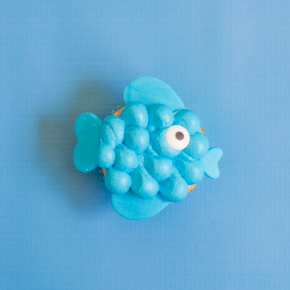 Step 6: Press the heart lips and tail onto the cupcake. Last add a little candy eye.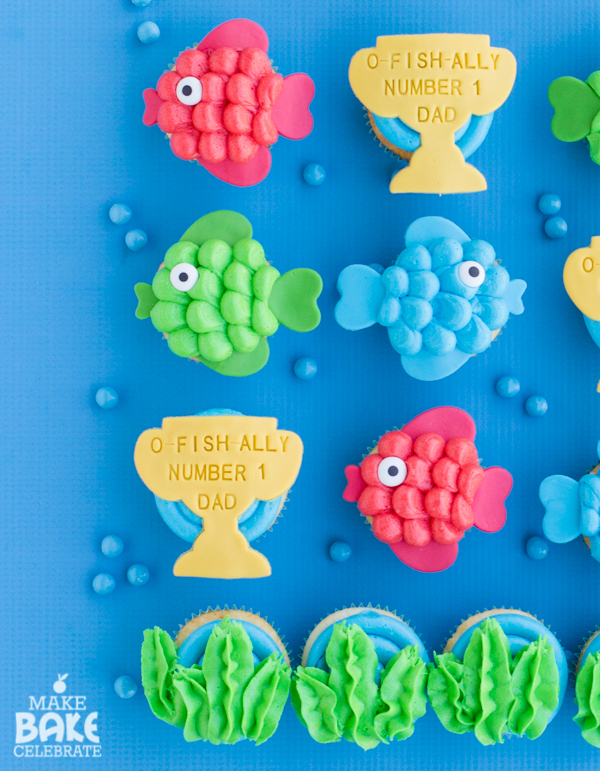 And BAM! There you have it. O-fish-ally the cutest Father's day cupcakes!
Want some more Father's Day fun?
RAWR-some Father's Day Cookies