Mother's day is crazy soon, and if you're looking for something sweet to give you're mom, look no further! I have some sweet floury (ha, see what I did there?) treats that I picked just for mom! And I really do mean floury, because flowery presents die…and floury presents well, they stay with you forever – in the hips. But totally worth it alright…anyway, you're going to need a little more then some plain old cookies to impress mom this year. I mean she has put up with you and all you're shenanigans since like, you were born. So let's make something sweet and beautiful for mom this year! Here are a few flower treats from Make Bake Celebrate that she might just love!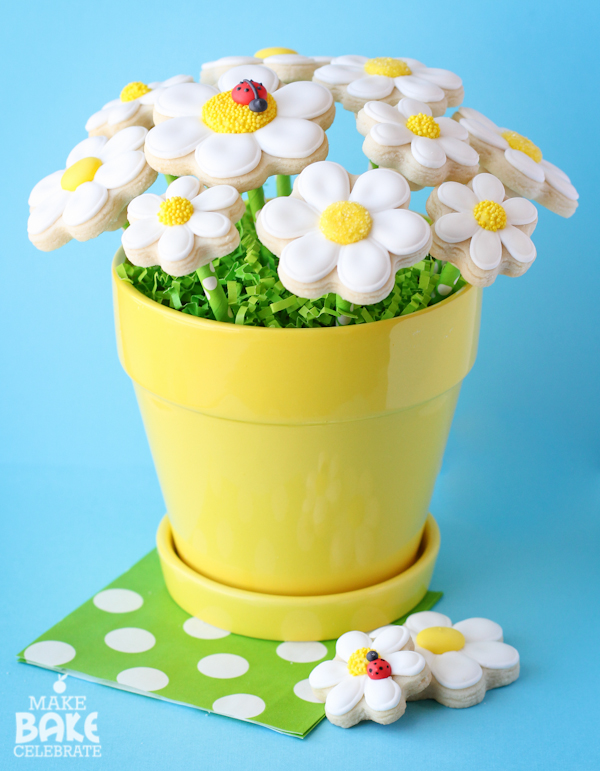 1. You could always impress mom with this Daisy Cookie Pop Bouquet, one of my favorite cookies I've shared and I know she'll love them too!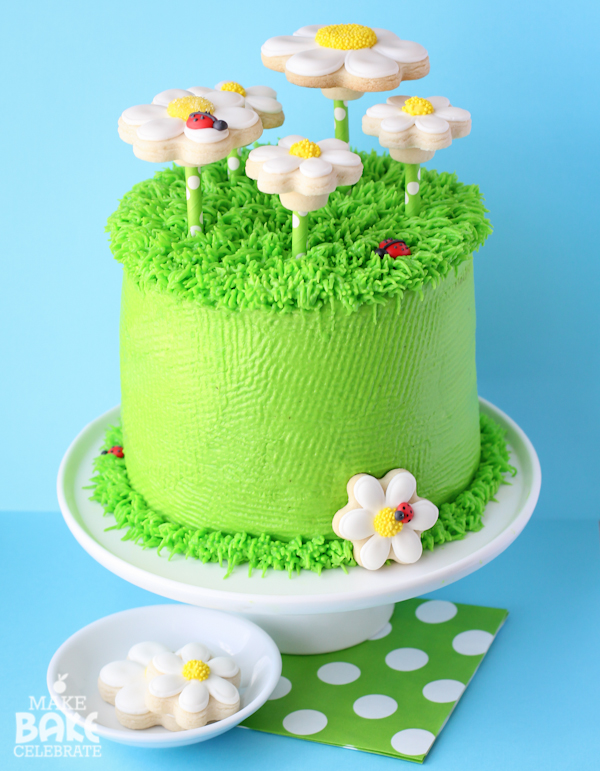 2. But don't worry, if that won't quiet impress mom try baking up a cake and sticking the cookies right in with. With this Popping Up Daisies Cake you'll be the favorite for sure!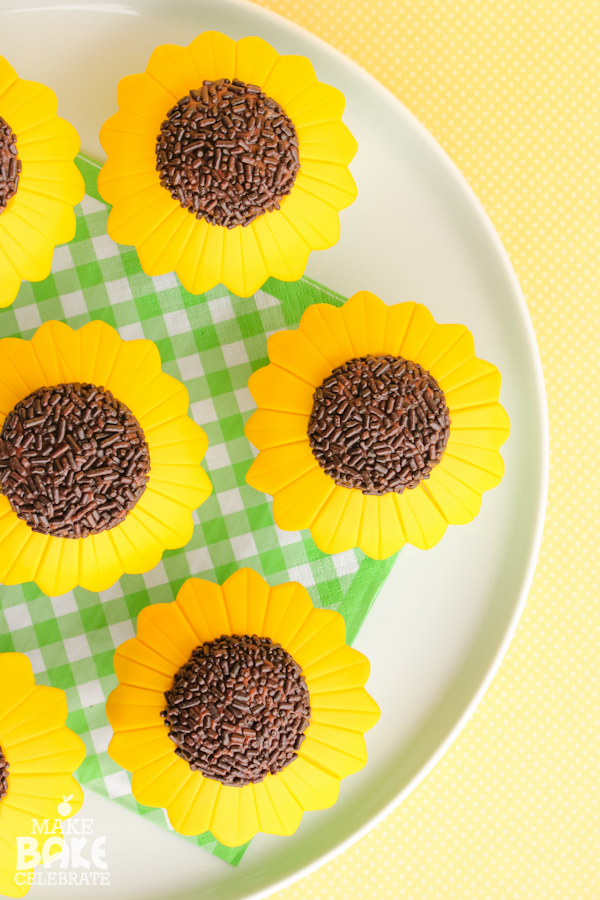 3. But maybe sunflowers are her thing. No problem! These Sunflower Cupcakes are super fast and adorable…and chocolate. Hello chocolate.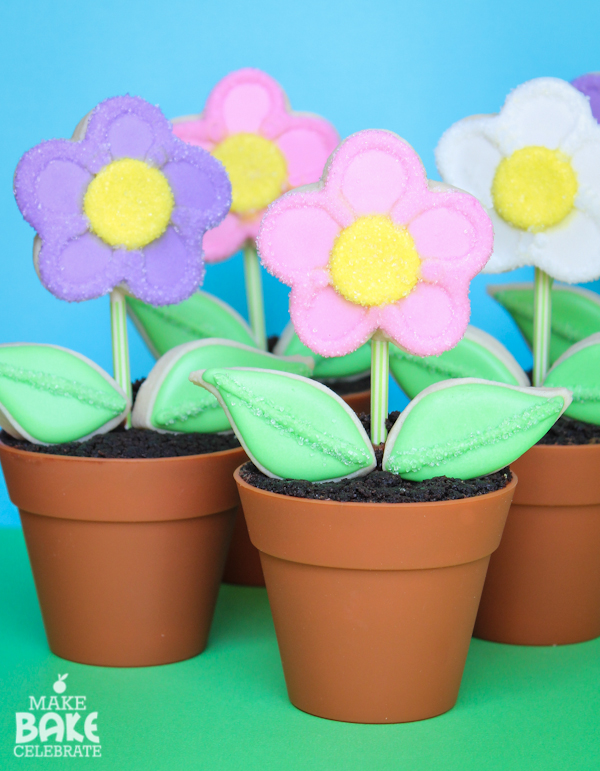 4. How about a classic look? Maybe mom has quiet the green thumb, these Flower Pot Cookie Cupcakes will totally do the job! Oreo dirt, just never gets old.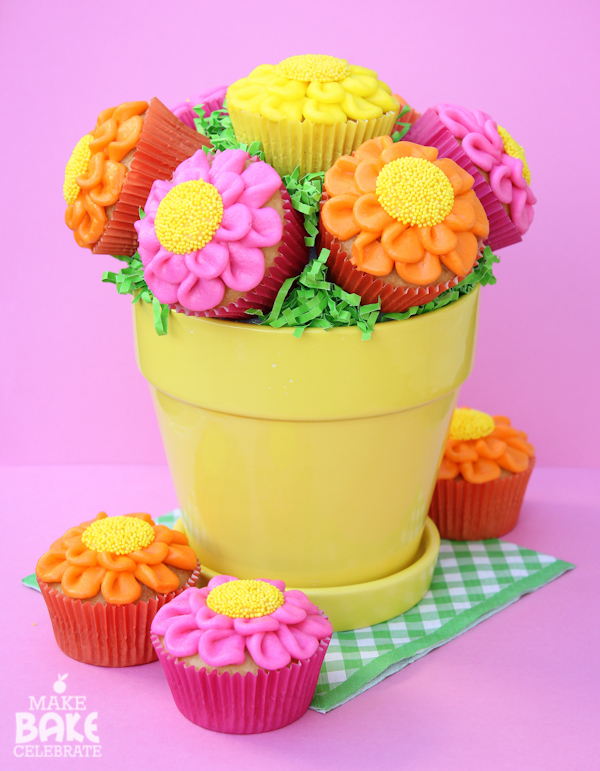 5. This one is sure to impress mom, the Mother's Day Flower Cupcake Bouquet is still a favorite of mine! If you forgot a birthday or something this year this one will help impress for sure. But don't worry there are super easy!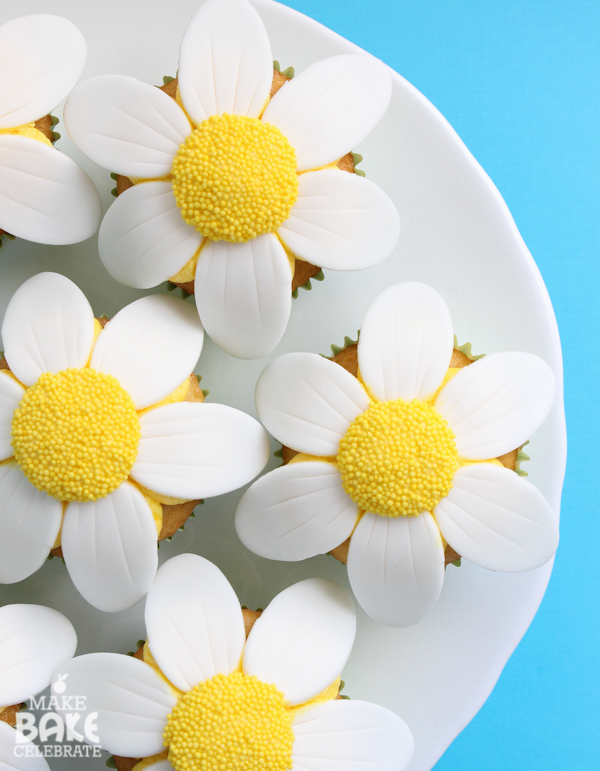 6. And we can't forget these Pretty As A Daisy Cupcakes. Super simple yet super cute!
Now I'm in the mood to go create mom floury flower treats! How about you? What are you baking for mom this year?
Want more floury flower goodness? Check out some of these awesome sweet flowers!
Easy Decorated Rose Cookies By The Adventures of Sweet Sugarbelle
Daffodil Cookies By LilaLoa
Sunflower Brownies By The Partiologist
Flower Bouquet Cake Pops By Bakerella
Springtime Flowers Cake By My Cake School