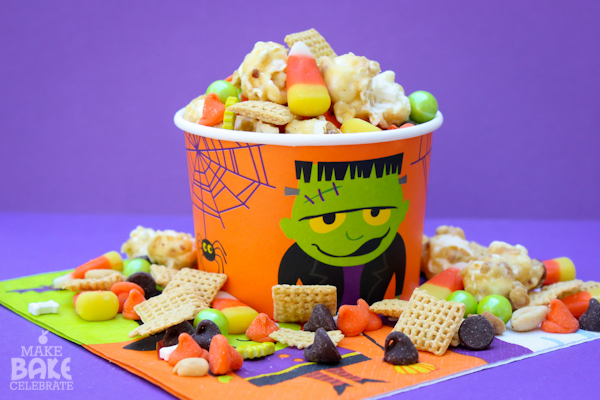 You know what I love about October? Anything goes. You want to fill your cupcakes with slime – perfectly normal. Serve zombie brains to you're guest – well who wouldn't?! Tossing caramel corn and candy ants together – totally allowed. It's it fun? It's my absolute favorite time to create silly treats because anything goes, and people really love it! Try these things in July and well….you're sure to receive a few odd looks and probably take home a few "extras". Heh.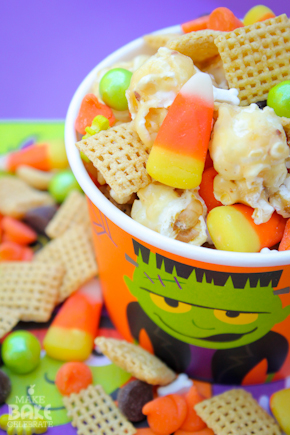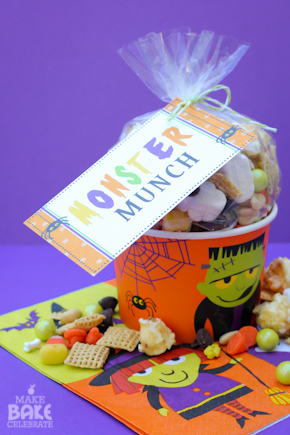 So why not mix up some yummy monster much? My little monsters and I create a mix just about every single holiday, they have a blast getting to pick out what they want to mix in. It's such a fun and easy treat that allows the kids to get involved, no measuring even required! Oh…and I even made you some cute little monster munch tags, so you can bag them up and send them to all the hungry monsters in school.
Like I said no rules here, it's October! So feel free to get creative and mix in what you want and as little or as much, as you would like!
Here's what we used:
Branch's Candy Corn And Peanut Mix
Caramel Corn
Green Sixlets
Ant And Bone Sprinkles
Chex Cereal
Chocolate Chips
Jet Puff Halloween Marshmallows
But the kids had fun making up names of their own…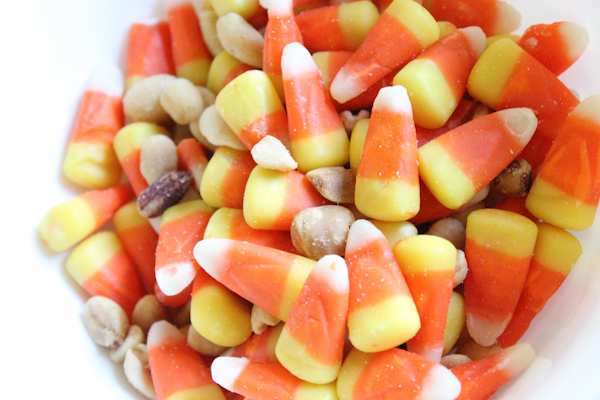 Jack-O-Lanter teeth…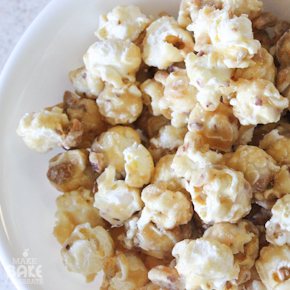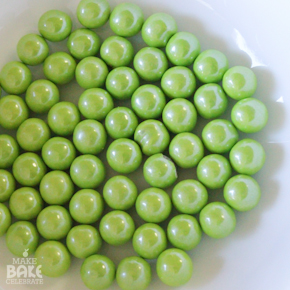 ..zombie boogers…witch warts…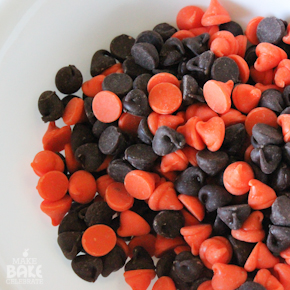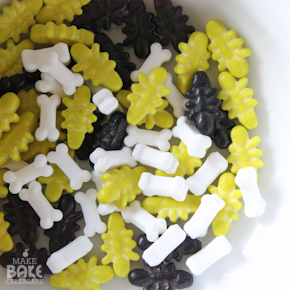 …they had so much fun mixing in as they pleased and giggling at all the silly spooky names they came up with.
The fun little monster cups came from Wal-Mart in the Halloween section for .97 cents!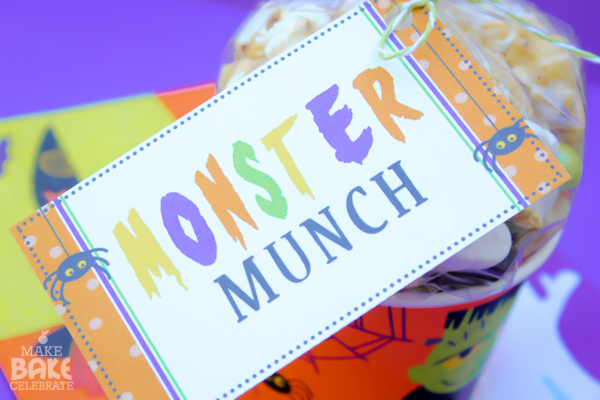 It doesn't get much more easy then that! My kids could snack on this all day…and not just because of the crazy amount of chocolate chips they added!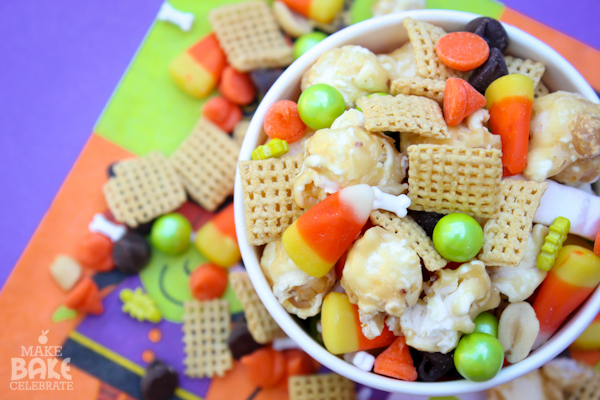 For personal (non-commercial) use only.
Enjoy!