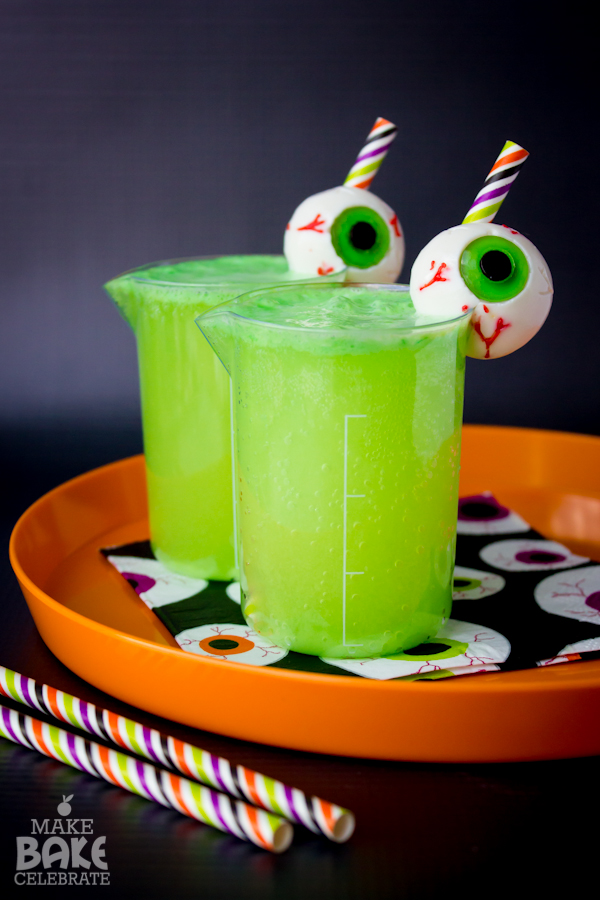 Since today is October 1st, it's now officially appropriate to start sharing creepy crawly treats! Halloween is by far my favorite time to create fun and festive treats. My list of spooky Halloween sweets gets bigger and bigger each year, I think I need a longer month!
Back in August I threw a small little TMNT party for a friend, at which we served green slime punch. It occurred to me that 1. this would make a great Halloween drink and 2. I've never shared my favorite easy peasy part punch! This punch is really so simple, I've made it for just about every kiddos party ever. The color and flavor possibilities are endless to fit whatever party you need! For these spooky drinks I mixed up my lime punch and poured it into the crazy cute little beaker glasses I found in the Wilton Halloween section at Micheals, then added some Wilton gummy eye cupcake toppers, and finished with a Halloween straw from Sweets and Treats Boutique! Very simple and quick…but they pack quite a punch! (Ha, get it)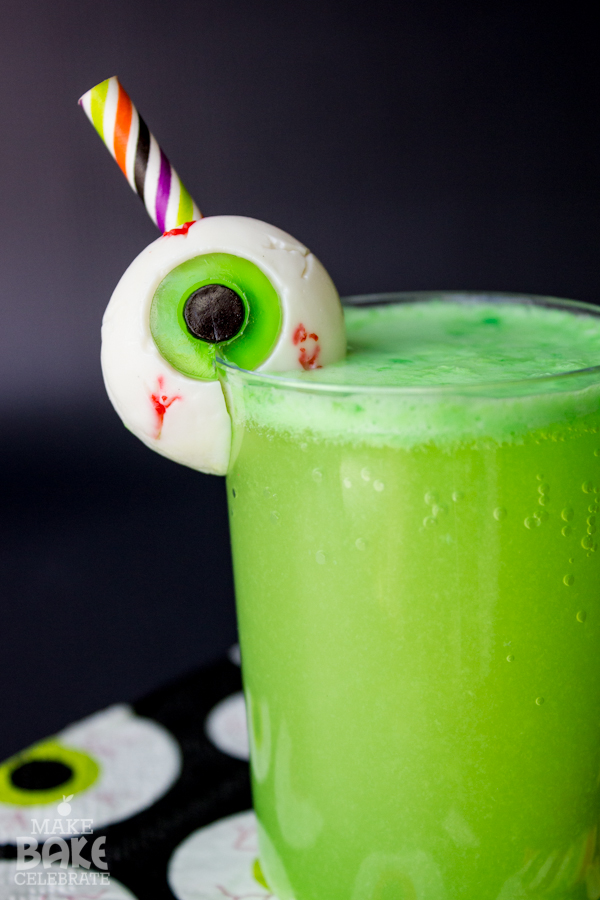 To make this perfectly sl-eye-my punch you will need:
2 2 liters Sprite ( or another lemon lime soda)
1 Gallon green Hawaiian Fruit Punch
1.5 Quart Of Lime Sherbet
In a large punch bowl mix together the sprite and fruit punch then spoon sherbet on top just before serving. I generally make only half at the beginning of the party then add in the second half as a refill once needed. You can mix up this punch by changing out the flavor of the Hawaiian fruit punch and sherbet!
And just in case you need a cupcake or two to go with check out these cupcakes!
Ewwy Gooey Slime Filled Cupcakes