Hey guys, today I'm crazy busy getting ready to head home tomorrow! We haven't been home in a year and we are so excited. So I'll keep it short and sweet…and it doesn't get much sweeter then cupcakes. So today I'm sharing hot cocoa cupcakes with peppermint marshmallow icing! I have about a dozen hot cocoa treat ideas on my list for this winter. We seriously drink hot cocoa on a daily basis around here so it only seems right to make hot cocoa treats…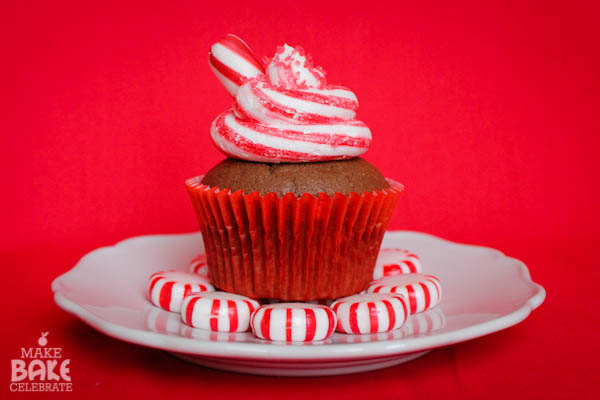 Hot cocoa cupcakes were on my list of course, so when I saw Betty Crocker had a new hot chocolate cupcake mix I had to try it out. I was impressed that it came with marshmallow bits to mix in and marshmallow topping. Although I'm sure the marshmallow topping is great…I knew it wouldn't be what I wanted so I opted to make my own. (On the box it shows its more of a glaze-ish topping) I actually used the marshmallow fluff frosting that I used for the Twinkie cupcakes I posted about here. I really loved how it tasted and piped which is half the battle of a cupcake. (So technically these are hot cocoa cupcakes with peppermint marshmallow Twinkie filling…so much for keeping it short) Then because I can't seem to leave things alone at all…I added peppermint to half of them. And these were the result :) Hot cocoa cupcakes with peppermint marshmallow frosting, it doesn't get any more wintery then that right?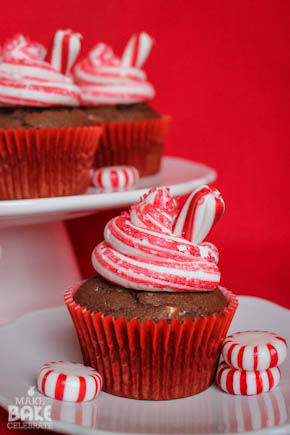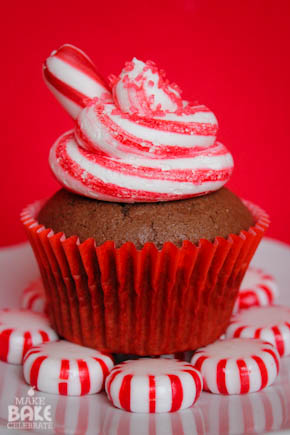 The Betty Crocker cupcakes cupcakes baked up really well and they were moist and soft. However, I do wish the hot cocoa flavor was a bit stronger. Next time I want to try out a from scratch hot chocolate cupcake recipe like I had planned but if I needed an easy quick treat I'd make these again for sure.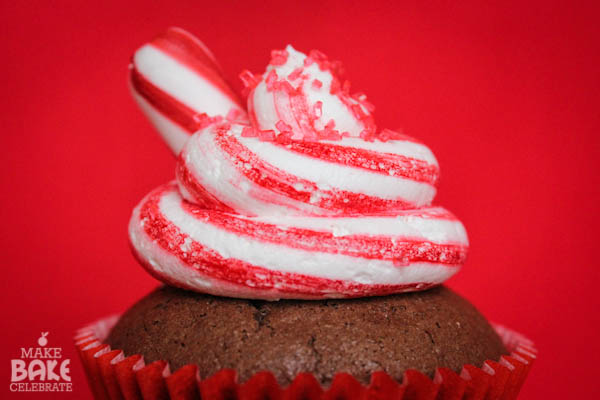 Here's what your will need to make these:
Hot chocolate cupcakes
Betty Crocker Hot Chocolate Cupcake mix
2 eggs
1/4 vegetable Oil
2/3 water
Peppermint Marshmallow Frosting
13oz tub Jet-Puffed marshmallow fluff
1 cup shortening
2/3 cup powdered sugar
1 tsp. vanilla
4 tsp. hot water
1/2 tsp. salt
A few drops peppermint candy oil flavoring
red gel coloring
Makes and covered 12 cupcakes.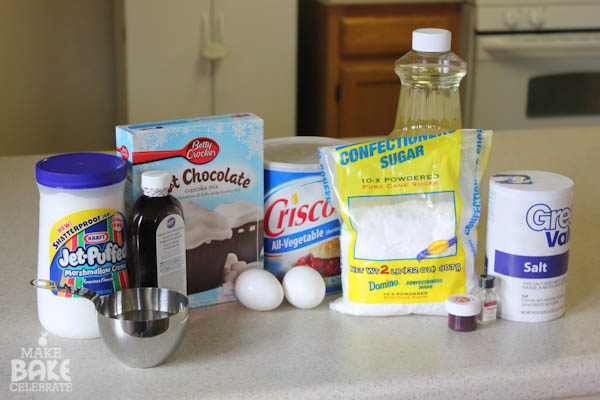 Step 1: Preheat oven to 350 degrees. Mix together the hot chocolate mix, marshmallow bits, oil, water, and eggs.
Step 2: Fill 12 cupcake liners with 3TBS of batter each.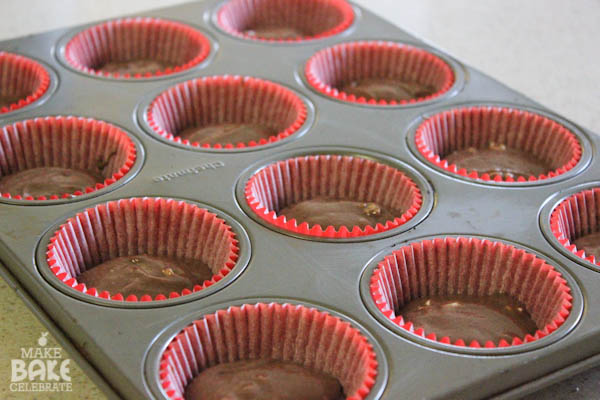 Step 3: Bake for 16-18 minutes.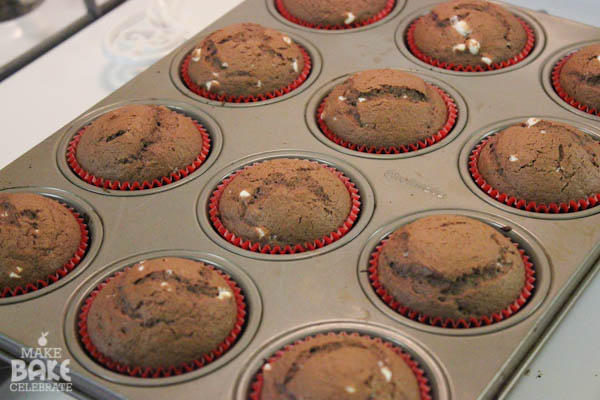 Now time to whip up that Twinkie filling ;)
Step 4: While the cupcakes are cooling in a small bowl mix together the salt and hot water until dissolved then let set so it may cool down.
Step 5: Mix together marshmallow fluff, shortening, powdered sugar,  and vanilla. Then you may add in your cooled salt water.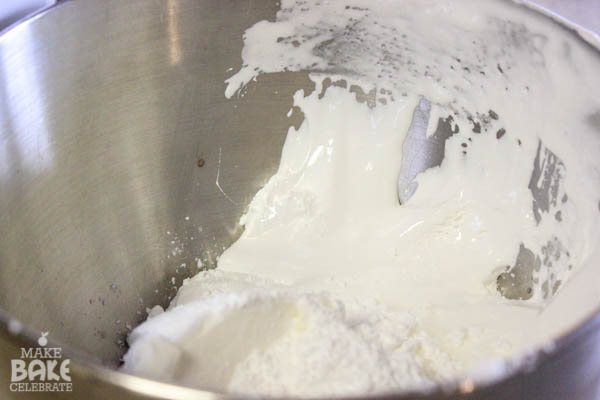 Step 6: Drop in a few small drops of peppermint candy oil flavoring. Be very careful this stuff is strong! I used about 3 very small drops. You'll have to do a taste test here to get it to however pepperminty to want it. Bummer right? ;)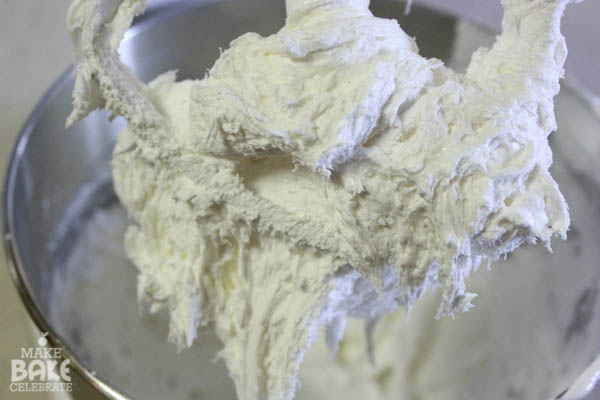 Now here's how to get that red swirled look…it's really much easier then you would think.
Step 7:  This is easiest in clear plastic pipping bags, so you can see the effect. Place a large round pipping tip in your pipping bag then fold it over your hand like your going to fill it. Use a toothpick and "paint" stripes up red inside of the bag. I did about five stripes like so…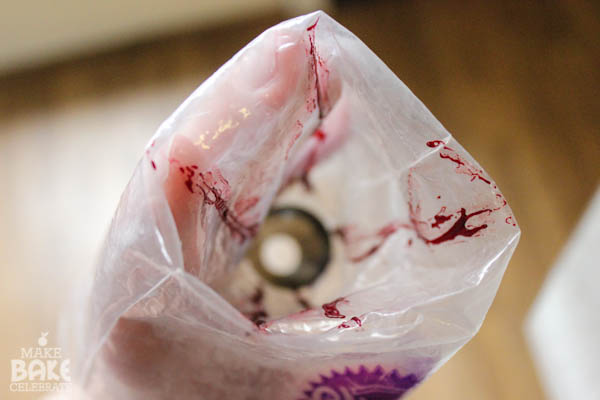 Step 8: Now just fill it with your marshmallow icing!
Step 9: It should look kind of like this…squeeze out the first bit in a bowl until the red begins to come out. Then your set to pipe.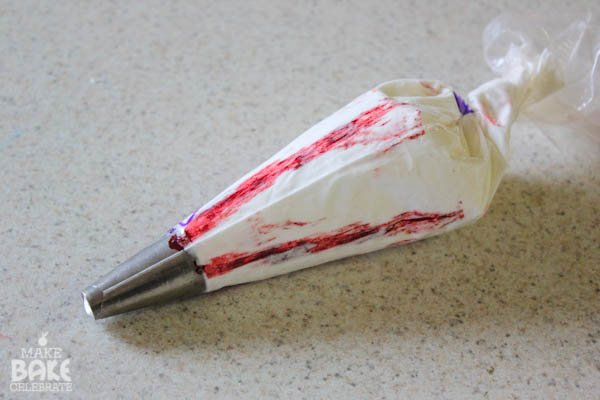 I finished my cupcakes with a few small pieces of peppermint sticks, and a few red sprinkles :)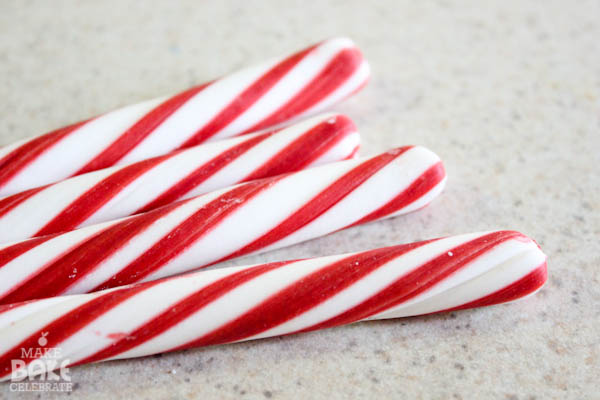 Gosh, don't these just make you so happy? Fun little cupcakes with a swirl of fluffy icing and a peppermint stick to top it off. So wintery and fun…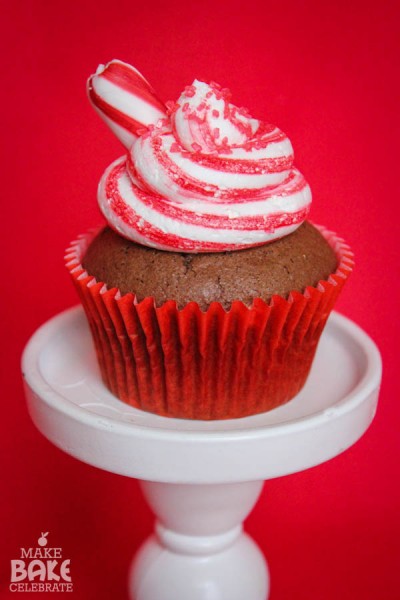 …now I'm off to do really fun things like get the oil changed, and finish laundry that needs to be packed. ;)