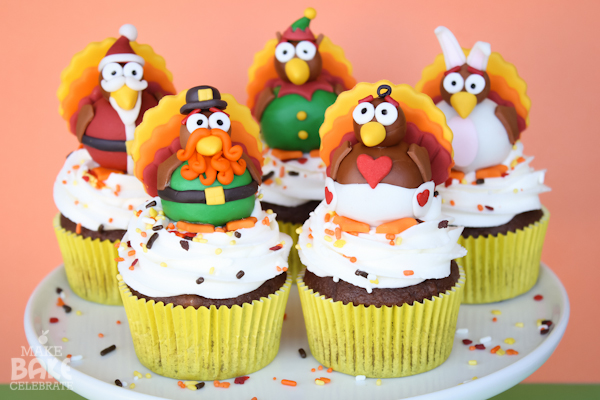 What Turkey? I see no Turkey!
Remember last year we had these cute little pitiful fondant Turkeys show up at Thanksgiving? This year, they came well prepared for the hunt. Well played guys, well played…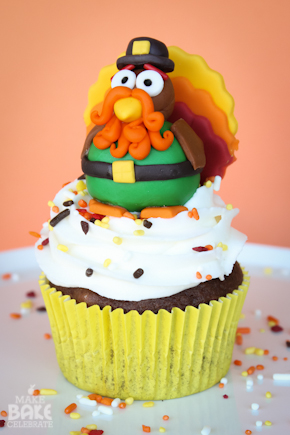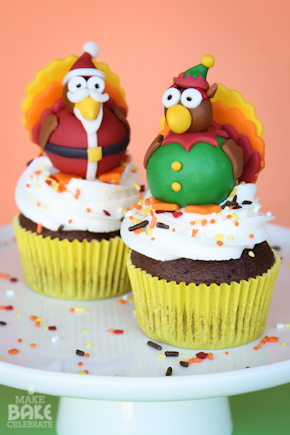 I just wanted to take a moment in between the cooking/baking frenzy and sure to be food coma to say Happy Thanksgiving to all of you! I am so very thankful for all of my readers/friends/family who make my baking experiences so much fun! Thank you for being so inspiring, encouraging, fun, and even laughing at my lame jokes along the way ;).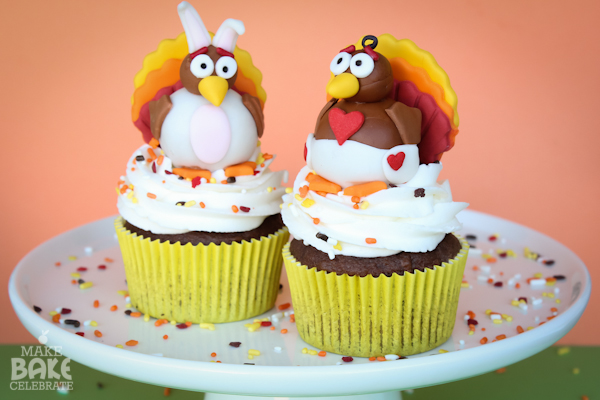 Gobble Gobble! I mean hohoho…and stuff.

Cheers!