Happy Monday my sweet friends! It's officially Halloween week – who's ready to get their candy on?! My kids are already mapping out their plan of attack and negotiating who's going to be trading what, trick-or-treat prenups if you will. Personally, I reserve the right to 10% off the top – my fee for dragging them through the neighborhood each year ;).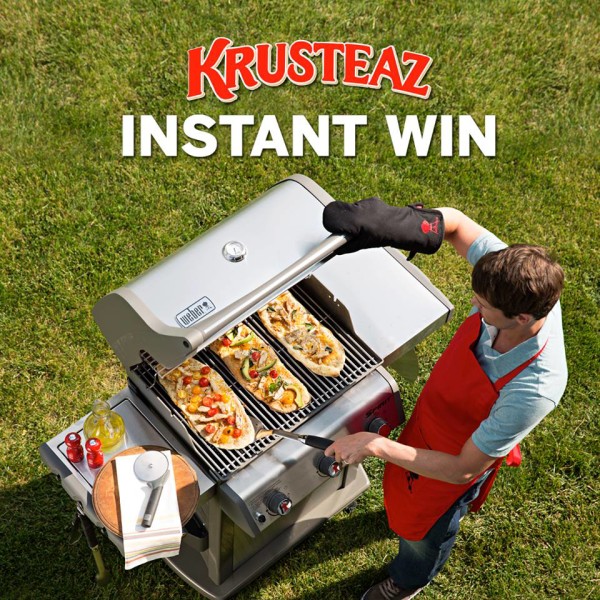 I wanted to kick off the week with a little something different to share with your guys, a NON sweets related post. After all it's hard to think about baking a cake when there a mound of Halloween candy growing in front of me…helllo Reese.
It's no secret I don't like to cook. Baking and cooking – two total different ball games, so I'm always looking for an healthy "easy out" for the dinner table and especially when it comes to entertaining guest. Sure a party is just a meeting without a cake…but what's a cake without a meal? (other then an excuse for a second helping!) I recently had the chance to try out the new flatbread mix from Krustez with this little Lunchtime Playdate. We had such a blast and became lifetime friends with flatbread at the same time. They're now a staple around here, I even made up a few to place in the freezer on "those" crazy nights.
Ever since our playdate I've been planing on having a get together with some close friends and serve fresh flatbreads, using Krusteazs' grilled flatbreads for party inspiration. I was really excited when I found out Krusteaz is hosting a Flatbread & Weber Grill give away and wanted to share with all of you! Check out the prizes up for grabs:
The Grand Prize Winner will receive a Weber® Spirit® SP-320 and one year's supply of Krusteaz's New Flatbread Mix Line.
The Grillmaster Prize Winner will receive a Weber® Original™ Stainless Steel 3-pc Tool Set.
The Flat-Out Awesome Prize Winner will receive Krusteaz's New Flatbread Mix Line.
All you have to do to enter is head on over here and give them a friendly "like" between now and November 6th to enter. But then hurry on back and check out these grilled flat breads I'm going to be serving, including this instructional video on how to make grilled BBQ chicken flatbreads from the always talented Jenn, from Hostess With The Mostess. You'll be able to see just how easy it really is.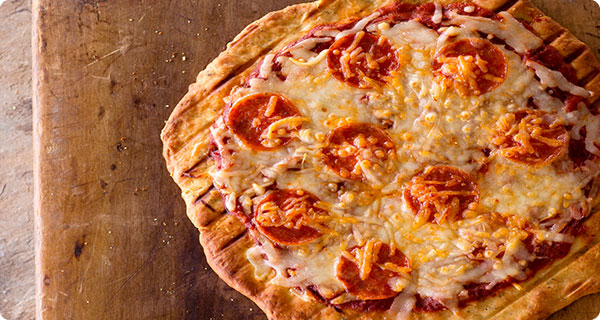 Because we do have several small children, we like to keep a new meal "safe" the first time around. Pepperoni and cheese are always a win, so we're going to be grilling up these pepperoni and cheese flab reads first
.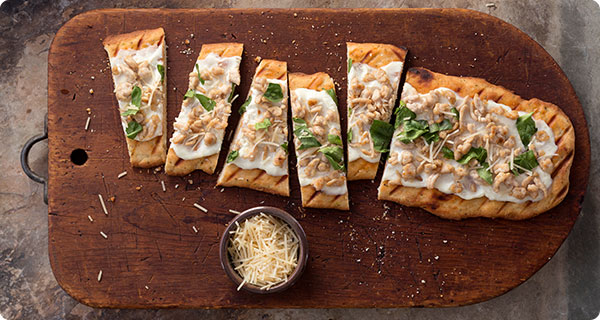 Next up I will most definitely be trying these BBQ chicken flatbread pizzas, one of my favorite pizza flavors!
Have you tried the new flatbreads yet?!
Please note: I am part of the Baker's Dozen program, for which I am provided compensation for my my work with Krusteaz. All opinions, as always, are my own.