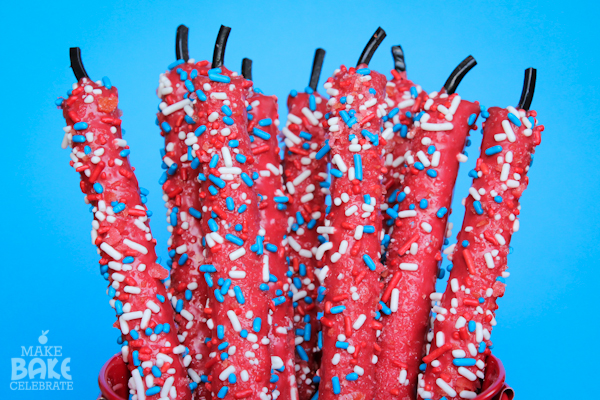 The Fourth Of July is only 2 days away, so I thought I would share one more little treat. This one is a quick and easy treat, that's still a lot of fun! I mean really, what's more fun then a firecracker you can eat? ;) You might remember last week I shared these Pop Rock Cupcakes with you and now I have another treat that crackles and pops! I couldn't let all my extra Pop Rocks and sprinkles go to waste.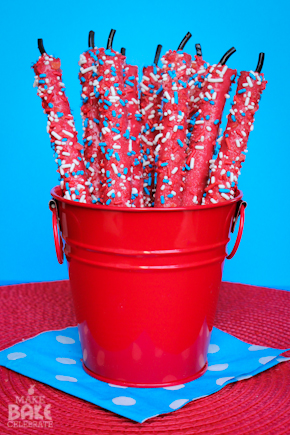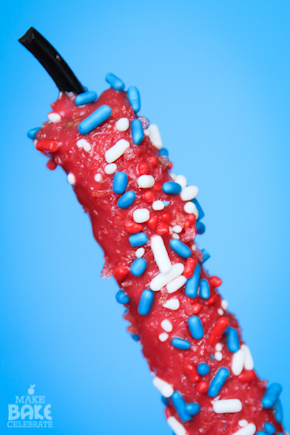 So I whipped up some chocolate fire cracker pretzels that pop in your mouth! They are super easy and quick, and don't require even touching the oven. Which is great when it's the Fourth Of July, and you live in a state that's not New York (yes, it's true…sometimes we still need sweaters!). The great thing about these guys are the Pop Rocks don't pop in the chocolate right away. So you can make them ahead of time and serve them when needed.
These hardly need instructions so I'll just quickly go over how I made them. If you need more information on melting chocolate and covering treats, check out this post here.
Here's what you will need:
Pretzels Rods
Red, White, Or Blue Melting Chocolate
Sprinkles
Pop Rocks
Black Licorice Candy Rope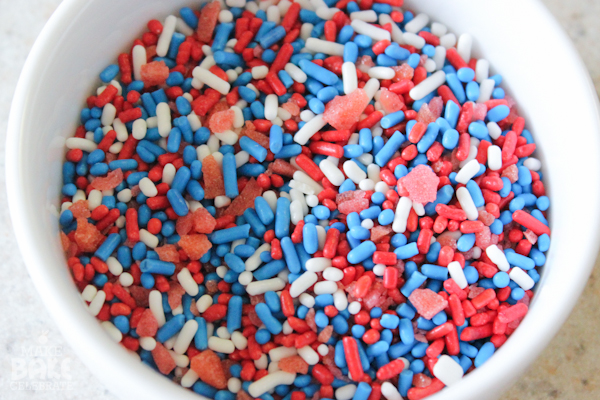 Step 1: First mix up some red, white, and blue sprinkles with a couple packages of pop rocks.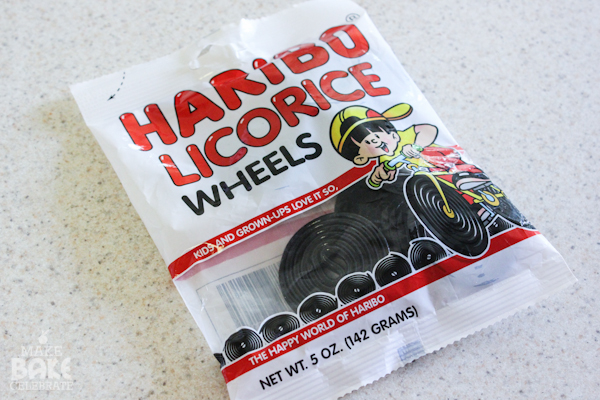 Step 2: Then cut some little "fuses" out of black licorice. I used these black licorice wheels. There are several other black licorice candies that would work. Wilton also carries a black licorice candy rope found in the cake section.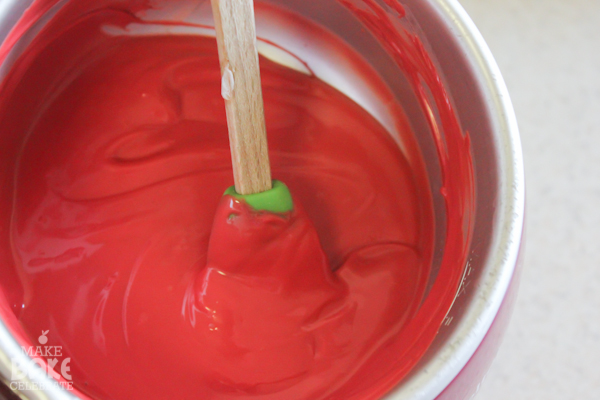 Step 3: Next melt your chocolate. For lots of details on melting chocolate check out this post here.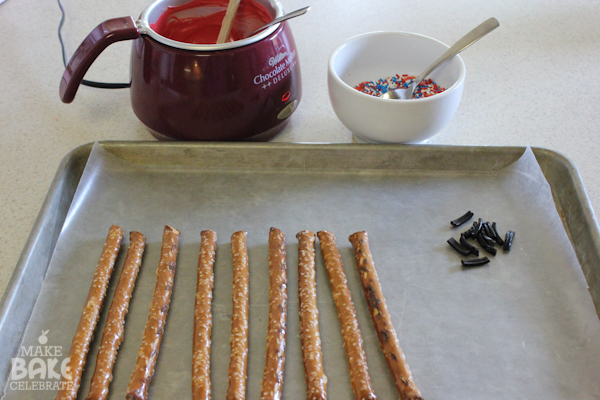 Step 4: Set out your supplies.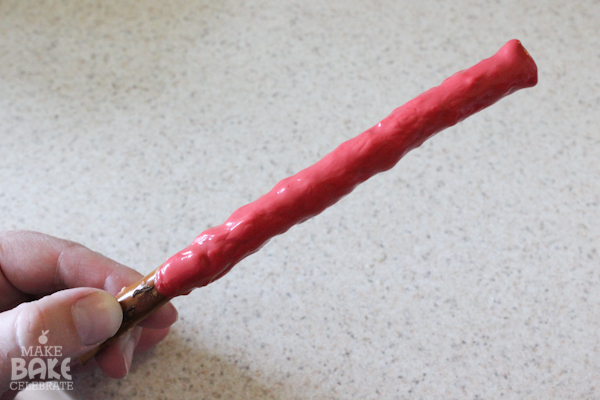 Step 5: Cover your pretzels in chocolate leaving a few inches at the bottom. Make sure to tap the excess chocolate off your pretzels. Lay on wax paper.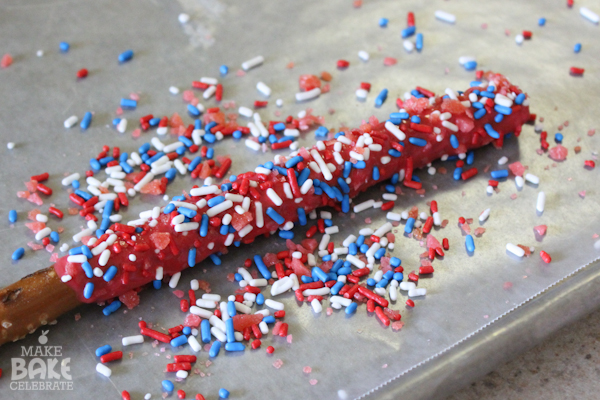 Step 6: Cover in your sprinkle/pop rock mix!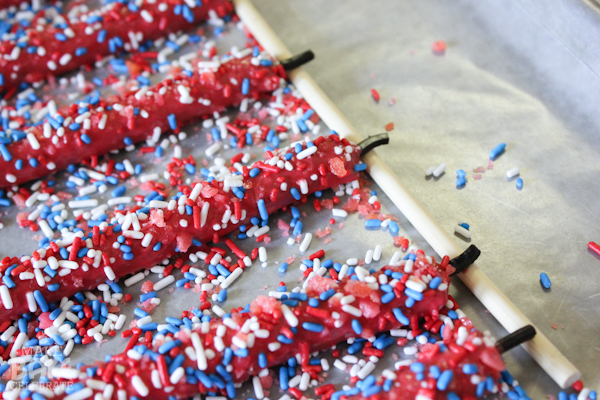 Step 7: (Optional) Gently "glue" on your stems with some chocolate. I did so while the pretzels were laying down using a doll rod to hold them up. You can also wait until the pretzels are dry and then place them upright and glue them on.