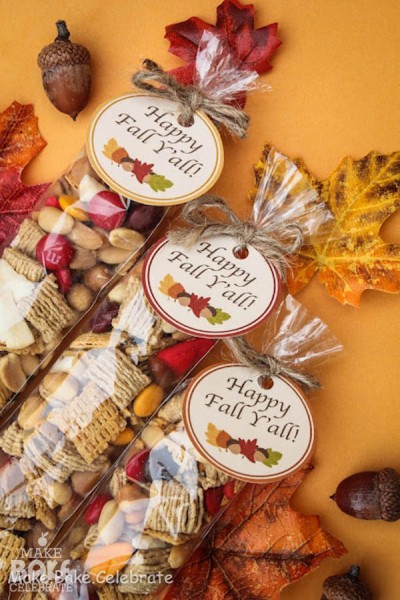 Did you know today is national trail mix day? Really, I wouldn't make these things up :). So while I promised I wouldn't start on fall posts until September, I couldn't just not celebrate trail mix day what kind of monster would I be? Or maybe I already had these done and got lucky…eh you chose. Plus September 1st is just hours away and the weather outside is b-e-a-u-t-i-f-u-l!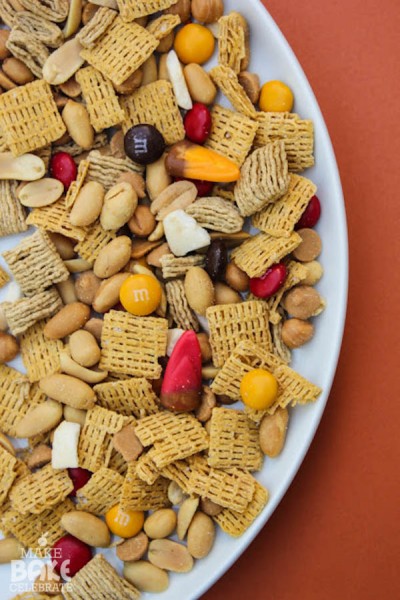 So the kids and I decided to make some trail mix to kick off the fall. This is something we do for about every holiday and season. My oldest likes to pick out the different elements and the littles like to throw it all in and do the mixing, fun for all. I love how many of falls best flavors are captured in this  mix…and apparently the kids did too because it was gone in a snap. Here are the items we mixed in:
Caramel Bits
Fall Candy Corn Peanuts
Brown Sugar Quaker Squares
Fall M&M's
Dehydrated Apples
Peanut Butter Chip
Life Cereal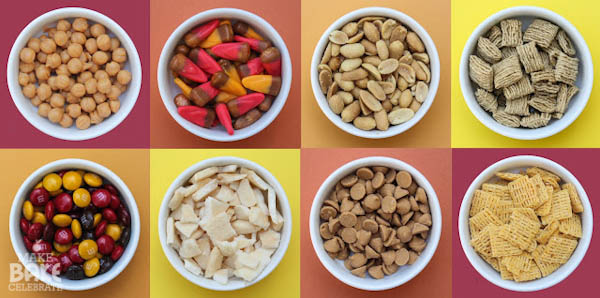 I couldn't help but think this would be so much fun to share! I bagged it up in clear pretzel favor bags (found at Wal-Mart) and made some cute printable tags to go with. These would be really great to take to share at gatherings, hand out at kids activities, school snacks, packed in lunches, or to share with co-workers.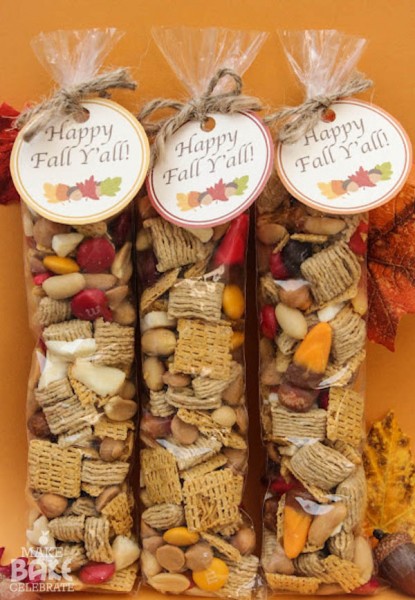 For personal (non-commercial) use only.
Aren't they cute all bundled up? Go ahead make some and spread a little fall around.