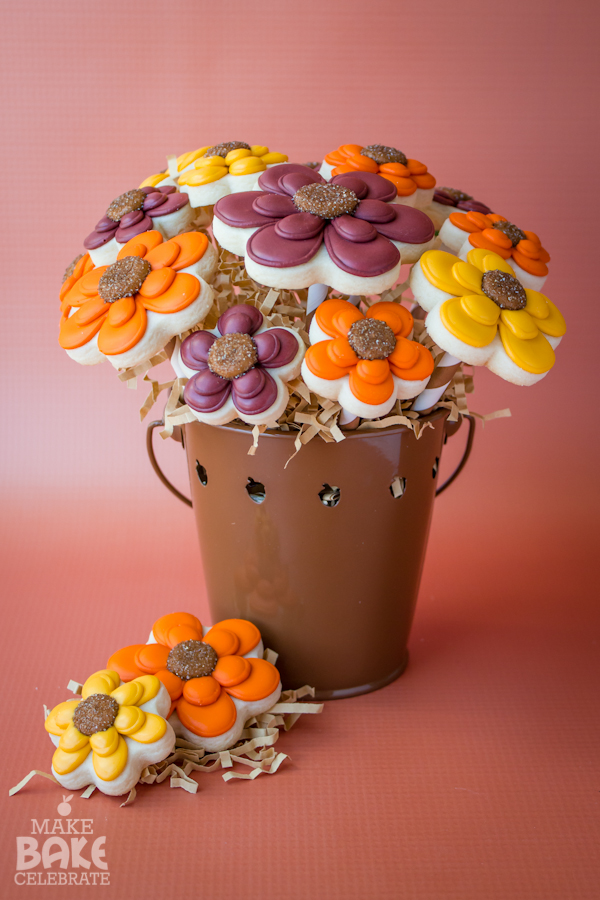 I am so giddy to be posting my first fall treat of the year! Even if it's still scorching hot here in the desert I can't help but catch on to the excitement of the changing season. Fall brings so many sweet memories like visits to the pumpkin patch, apple picking, Trick-or-Treating, homecomings, football, apple pie…and so much more. But even more so fall is a sign of the oncoming holidays, soon pumpkins start popping up every where and before you know it we're celebrating Thanksgiving with the family. It's really a magical time of year!
As most of you know I've been super super busy working on the MBC book! (gah, pinch me!) Which means my fall baking has had to take quiet a back seat, but I just had to take a little break and whip up something sweet to welcome the change of season. I have been wanting to create another cookie bouquet since I made the first Daisy Bouquet back in the spring, they are SO cute!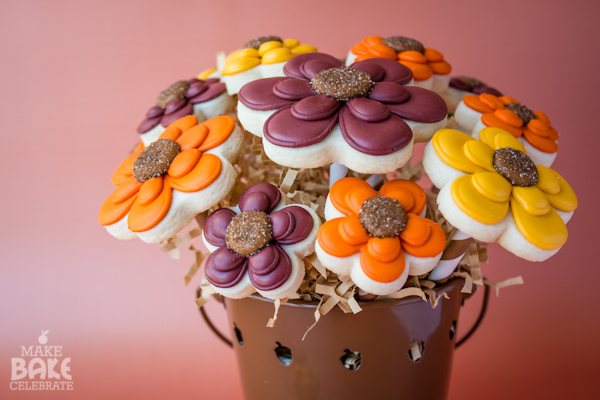 I didn't make a tutorial for these because you can find the full tutorial here with the Daisy Bouquet. Outside of changing the colors, the only change I made was instead of placing the pre-done centers in right after piping the petals, I let the first layer dry for about an hour, then added a second layer of petals, then dropped the center on. I packaged them up this time in a small metal fall pail filled with rice and then topped with brown paper shred to decorate. (pail and shred found at Target) The rice keeps them in place nicely, I highly recommend filling the bottom with rice or corn.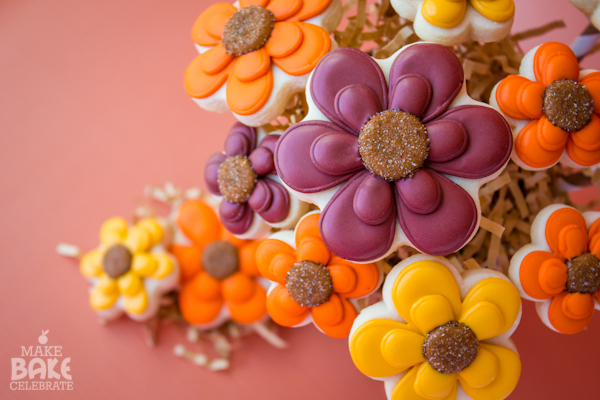 Wouldn't these make a great housewarming gift to a new neighbor? Maybe a little something to brighten up a friend's day? I can't wait to share more cookie bouquets and fall treats with you guys, but until then…HAPPY FALL YA'LL!