It's Christmas time! It's Christmas time! I just can't help but LOVE this time of year. While I try to keep cool on the outside and be you know, the responsible cool headed adult who isn't counting down the days at all…on the inside I'm totally Buddy the elf. I am SO pumped to start popping a little buddy the Elf into the DVD player.
"The best way to spread Christmas cheer is singing loud for all to hear!"
"I'm singing! I'm in a store and I'm singing!"
"I just like to smile, smiling's my favorite."
I mean is it not the best Christmas movie with he best Christmasy quotes. Well except one I'd like to speak to Buddy about…
"We elves try to stick to the four main food groups: candy, candy canes, candy corns, and syrup."
Wait what? Buddy come on guy…we all know there is 6 main food group. You completely forgot about cookies and cakes. Come on buddy I'm disappointed here, but I'll assume this was an innocent mistake. I mean you were trying to save Christmas after all.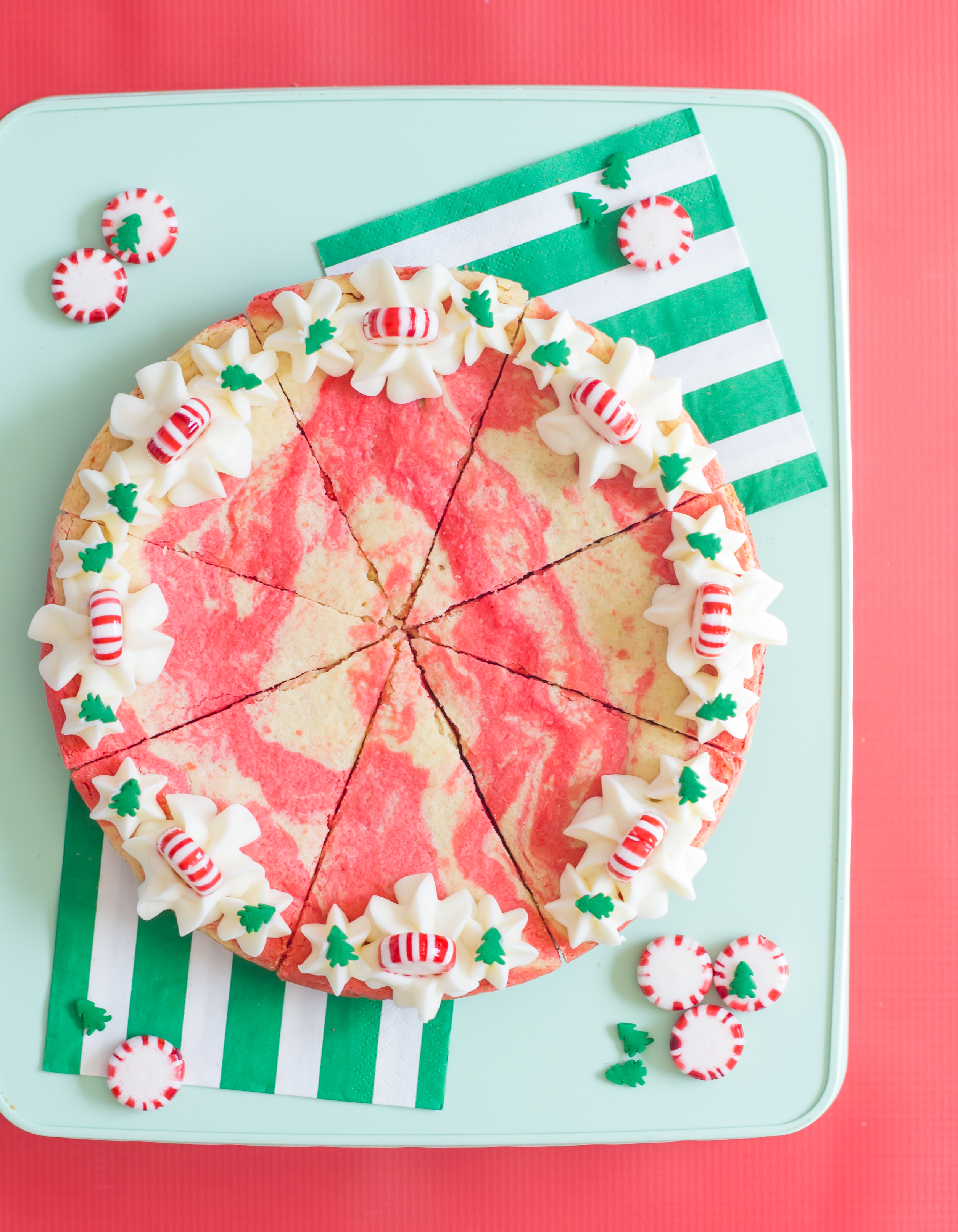 For this month's bakers dozen recipe with Krusteaz I decided to go right to one of those main food groups, COOKIES! Because Christmas just isn't Christmas without them…they are the official fuel of Santa on Christmas Eve besides milk but psh who needs milk! It's really all about the cookies. And these deep dish peppermint cookies will really do the trick. Not only are they super yummy and Christmasy they are fast enough to have you out of the kitchen and back to watching buddy on the big screen.
You can find them here on Krusteaz.com!