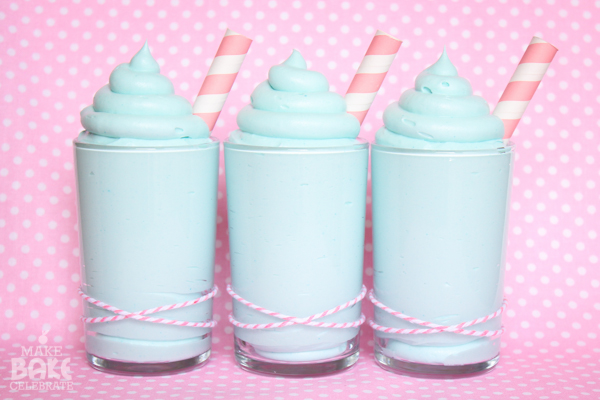 Do you guys remember these marshmallow chocolate mousse parfaits? They happen to be one of the easiest and most special recipes I've ever shared! Ever since creating them over a year ago I've wanted to try other flavors…and cotton candy was first on my list! Not only does the smell and taste of cotton candy bring me right back to childhood memories, the light fluffy mousse pairs perfect with the flavor!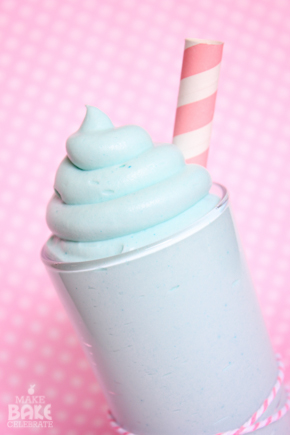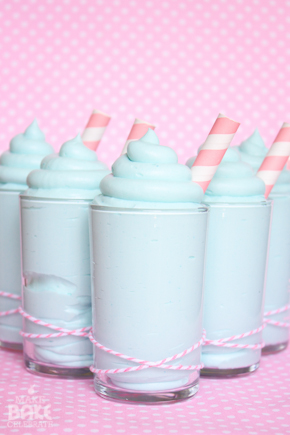 These are even easier then the chocolate mousse parfaits! Just stir, whip, and stir some more! In 5 minutes flat you'll have a sweet and light dessert to share with friends…if you want to share that is ;). Oh, did I mention easy clean up? You can't beat that!
Here's what you will need:
1 Can Duncan Hines Frosting Creations Starter Icing
1 Packet Frosting Creations Cotton Candy Flavoring
1 Pint Heavy Whipping cream
Small Parfait Glasses Or Tiny Bowls
Makes approx. 6 5oz servings.
Step 1: Place metal mixing bowl and metal wisk attachment(s) in freezer for at least several minutes until cold.
Step 2: Pour heavy whipping cream in cold bowl and beat until a fluffly whipped cream consistency. This takes about 3 minutes in my Kitchen aid on medium speed.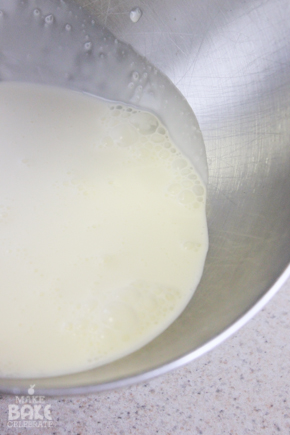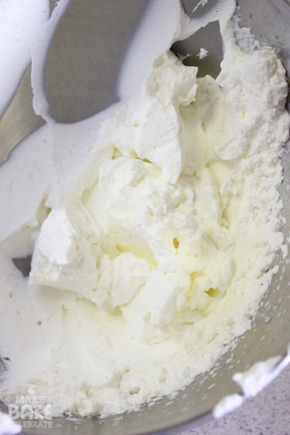 Step 3: Stir cotton candy flavor packet into starter icing. Once mixed well pour cotton candy icing into whipped cream.
Step 4: Beat for a few seconds until fully combined.
Step 5: Spoon or pipe the mousse into small serving glasses/bowls.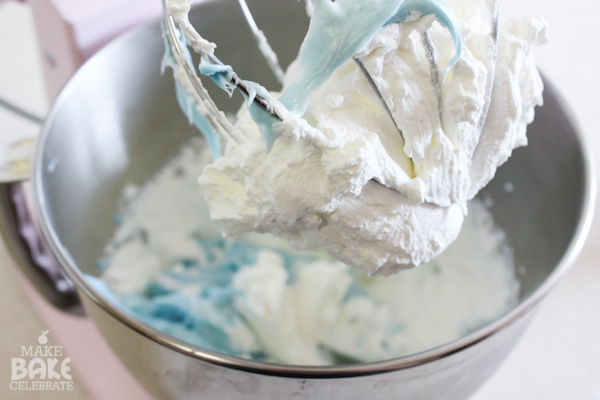 It's really that easy! I added some adorable jumbo stripy straws I picked up at Target several months ago just to add to the cuteness! Regular stripy straws would be just as fun…or even real cotton candy to top!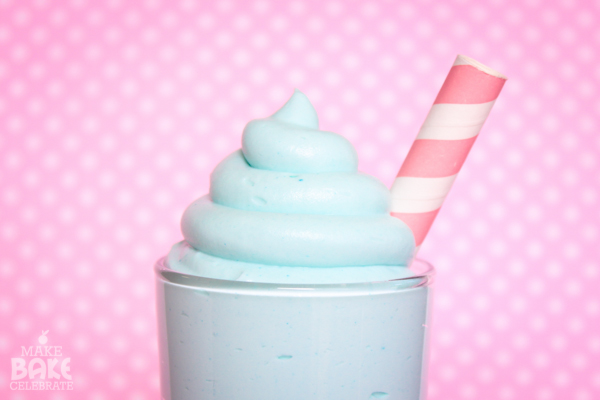 These can be made several hours or even a day ahead, just slide them in the fridge until ready to be served. :) Love cotton candy too? Check out these cotton candy merigues!