I'm having major problems believing were already well on our way into August. If you catch yourself blinking at all you might just find the kids back in school, leaves turning, and cinnamon & pumpkin everything on the horizon! I for one am over here cheering them right along! I simply LOVE the time of year that's fast approaching, each year I find myself struggling through August to hold myself back.
I won't go full pumpkin on you guys yet, I know some of you actually really love summer…so I'll give you your time. (clearly you all don't live in the desert) How about a little compromise…like some cinnamon swirl cheesecake bars? Have your attention now don't I! These cheesecake bars start with a super easy and yummy Krusteaz mix, and then finish with a really simple cheesecake layer! If you're still enjoying the summer you can whip them up and enjoy them as a cool treat or grab some coffee and warm them up a bit as the weather chills. (or turn up your AC and pretend it's going down like us desert dwellers)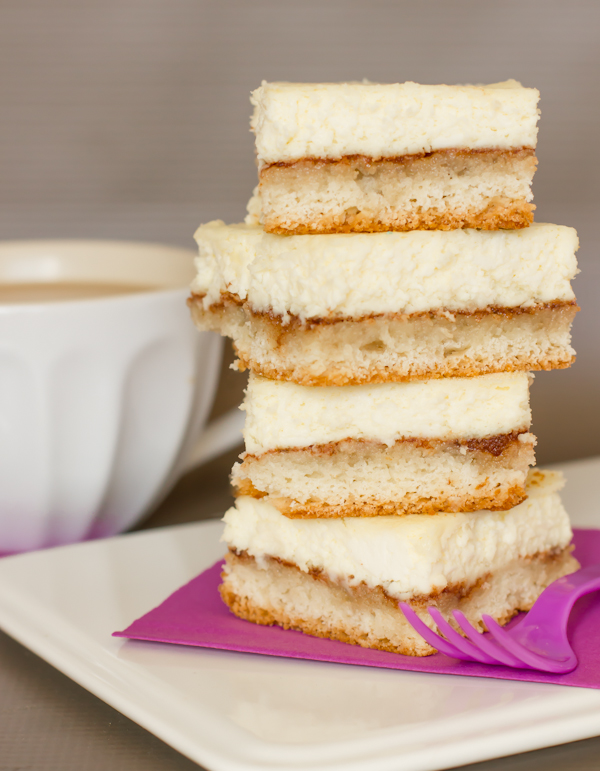 Head on over and grab the recipe here on Krusteaz.com where I'm sharing the recipe as part of the Bakers Dozen! Go ahead and seize the Krusteaz!