There's one thing I can always be sure of.  My "to make" list, will never ever ever end. It seems like every time I make one treat… it brings to life a new idea or two, or three even! These little Christmas trees came to my mind when I made these candy corn meringues back in October.
As I was piping the candy corns out I thought wow, these would make super cute Christmas trees! Just a change of color and some sprinkles and this treat got a whole new look! I really love making and sharing variations like this because once you've done it once and had the experience it's so easy to make another. Aren't these bite size trees fun?! I haven't been disappointed by a meringue yet!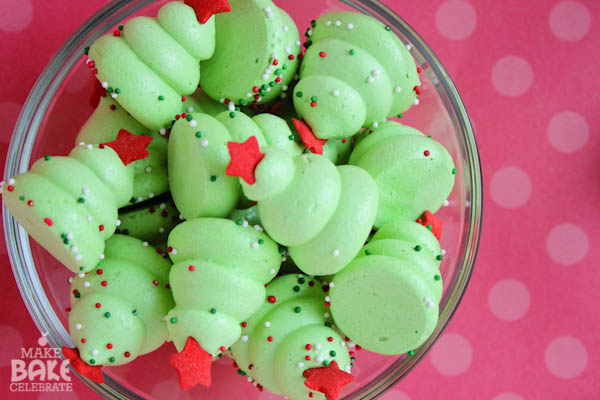 These little trees make such a great gift to give, because they are a little different from the norm, and of course they are really cost friendly. With 4 eggs and a few other things you can make dozens of these little guys. I picked up one of these Christmas tree glass jars at Walmart for under two dollars! It came with the bow and a tag, a perfect way to package them up! I'm not sure it gets much easier then that really.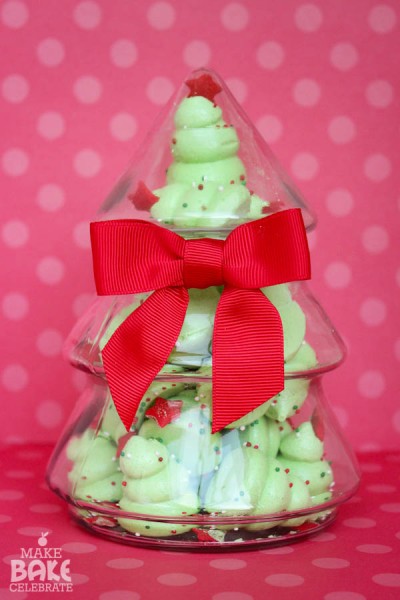 (For the full recipe and details check out the original post here)
To make these I used the same recipe and process of the candy corn meringues. They were even easier though because instead of splitting into three bowls I colored them all green and pipped them in the same shape but using one bag! Once they were all pipped I added a Wilton star sprinkle on top (bought at Michaels in a multicolor jar), and them I gently sprinkled them with some Christmas non-pareils. I popped them in the oven, went to a birthday party, and pulled them out when I returned. (don't worry the hubs was home!) Easy, easy.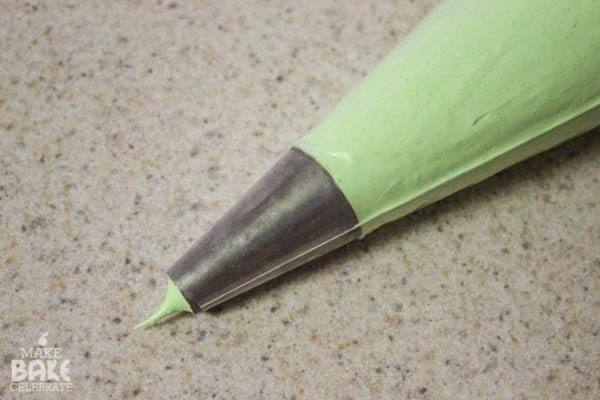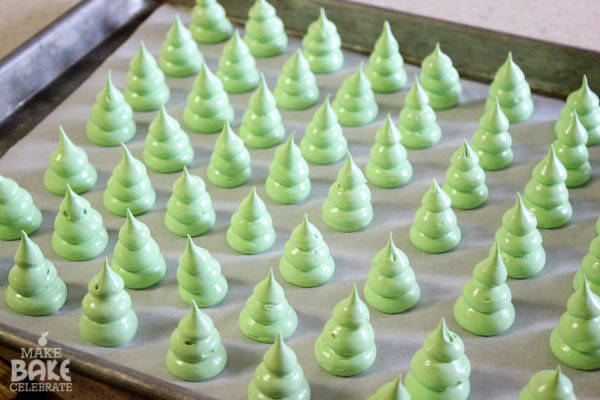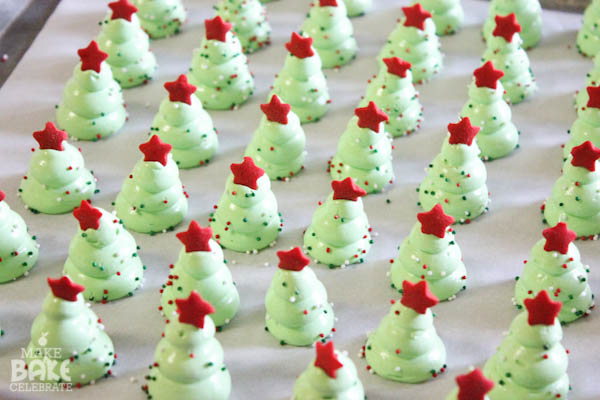 I made my first set of meringues early this year and now I can't seem to stop making them! They are so easy, and so much fun and different. They are the kind of treat you set out on the counter and the next thing you know they are gone because every time somebody walks by they steal one! They keep really well and they are pretty much mess free for the kiddos to so they are a huge win win around here. I keep getting requests for the "little crunchy melty things"from our friends, so I think we've got them hooked on them too! It's a good thing each batch is so easy and makes so many…there is always enough to go around! Which is a good thing…because I have one more meringue treat to make this week! If you haven't tried any yet, what are you waiting for! :)