Back in October I posted some really fun Halloween swirly cookies. I really loved making them, they were so bright, fun, and easy! They quickly became one of my most popular posts as they shot around the web.  As soon as I made them I really wanted to try some out in Christmas colors…and here they are! Aren't they fun?! So bright and cheery :)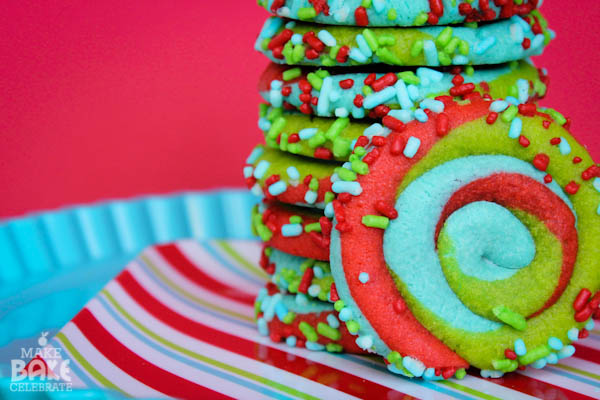 Traditional red and green would be just as great…but I wanted to mix it up just a bit. This color combo is so popular this year, and I'm really digging it! It's easy to spend hours decorating sugar cookies, and it takes a lot of practice to get it right. These however, take very little skill and are pretty quick to make! Pretty much like playing with play dough.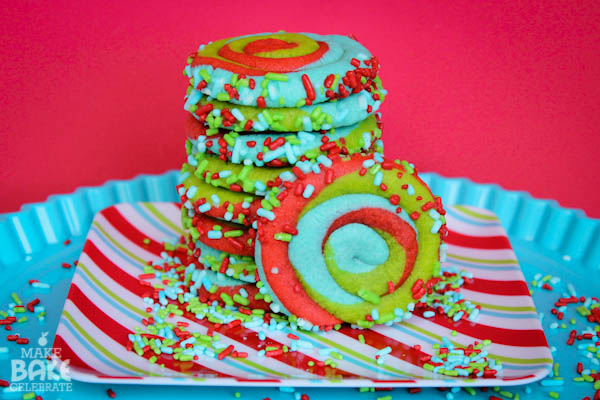 Check out my first post here with a full photo tutorial and recipe. The only difference is I used 3 colors instead of 4. I did keep my dough balls the same (large grape) size which made the cookies a bit smaller. I actually needed them smaller (2.5in)…however, if you want them a little larger just roll each ball a bit bigger then a large grape to make up for the fourth ball. Clear as mud?!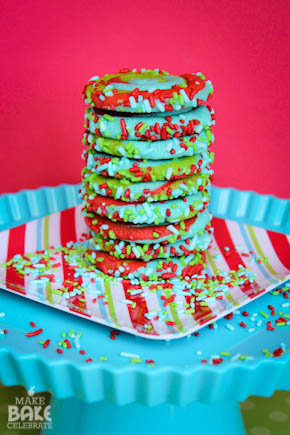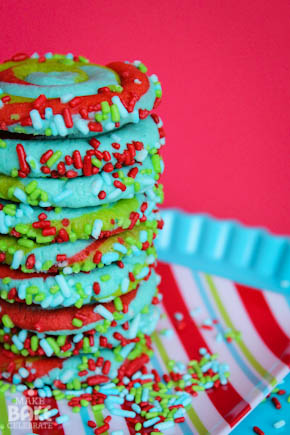 Oh, and I should probably mention these freeze really well! So go ahead and make some now to pull of of the freezer when needed. It makes Christmas treat making a breeze. I plan on serving these at a couple of different events.