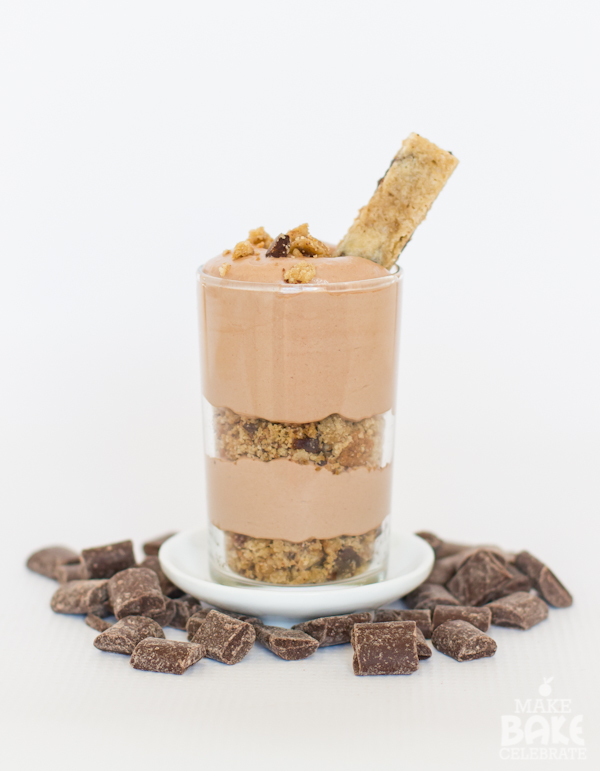 I don't know about you guys but winter is a time for chocolate, friends, cozy gatherings, and more chocolate. Now that we've passed pumpkin and peppermint season it's the perfect time for some chocolate treats before spring fever sets in. This winter we've had lots of great reasons to have friends over and me being 9 months pregnant I needed a new simple sweet treat. So I grabbed a Krusteaz triple chocolate chunk cookie mix and whipped up some of my favorite simple chocolate mousse and layered them together for one sweet simple treat!
I am sharing these as part of the Baker's Dozen on Krusteaz.com, you can click on over and find them here along with many other recipes sweet and savory alike to entertain with friends this winter.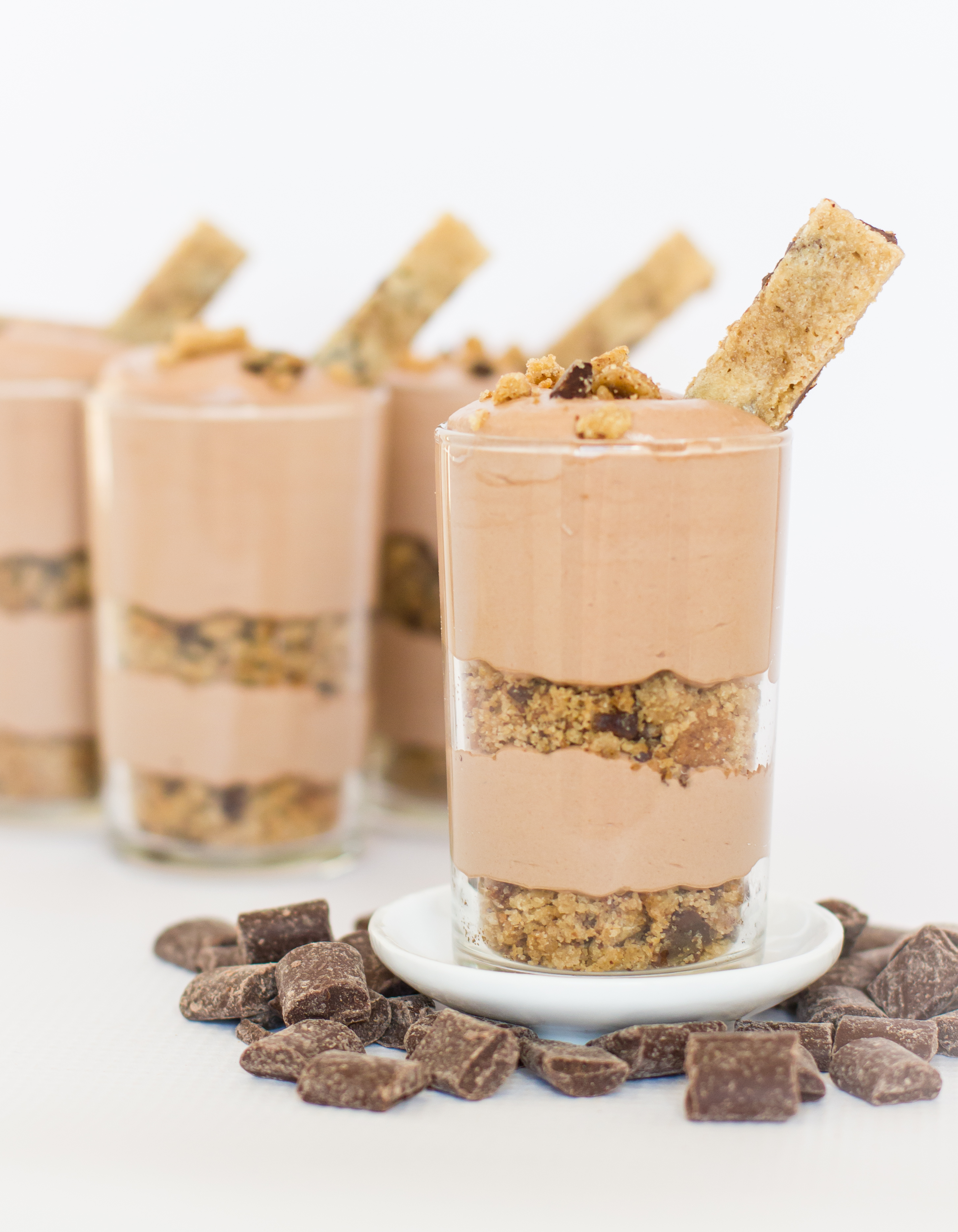 INGREDIENTS
1 package Krusteaz Triple Chocolate Chunk Cookie Mix, prepared as directed
1 pint whipping cream
1 can (14 oz) chocolate frosting
Step 1. Bake cookies as directed. Let cool.
Step 2. Set aside 4 cookies to top parfaits. Crush remaining cookies into small chunks.
Step 3. Using an electric mixer, beat whipping cream on medium speed in a chilled metal bowl until stiff peaks form. Add chocolate frosting and whip again until combined.
Step 4. In small serving dishes, alternate layering cookie crumbs and mousse until gone. (Pipe the mousse using a plastic bag for ease)
Step 5. Cut remaining 4 cookies into strips to top parfaits. Keep refrigerated until served.