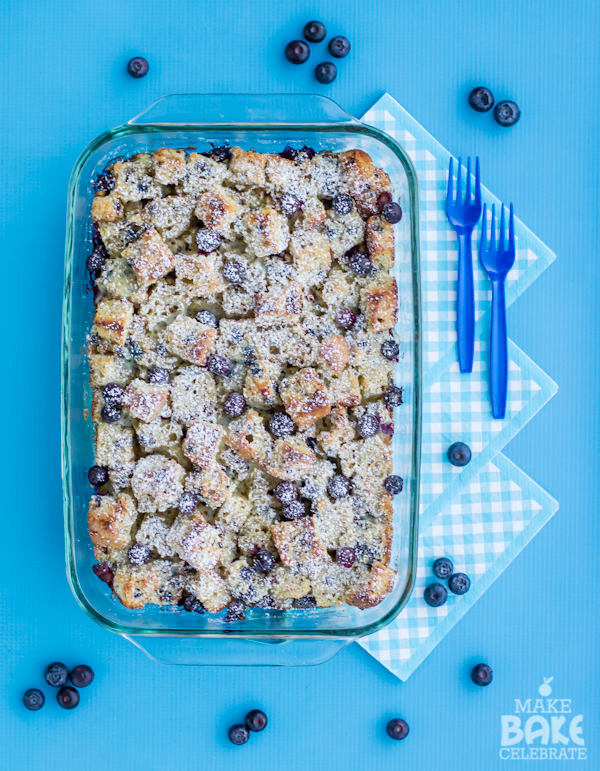 Breakfast night is a staple in our house. Like maybe pancakes are in the rotation just a little too often. But when you have three little pancake loving kiddos and a newborn to throw in the mix, some nights you just need something easy, quick, and yummy! But what about muffins, french toast, or waffles? Why don't they ever get time at the dinner table? Sure they work great for a cozy Saturday morning, but why not let them shine on breakfast night?
So let's mix it up a bit. This blueberry french toast bake is perfect for just that! It starts with a Krusteaz blueberry muffin mix, baked into a bread, and then baked as french toast cubes in the oven. Wether you want to serve it on a Saturday morning on Tuesday evening – your family will love it! It has already became a fav around here, so I'm sharing it as this months Baker's Dozen recipe on Krusteaz.com. You can find the full recipe an more here.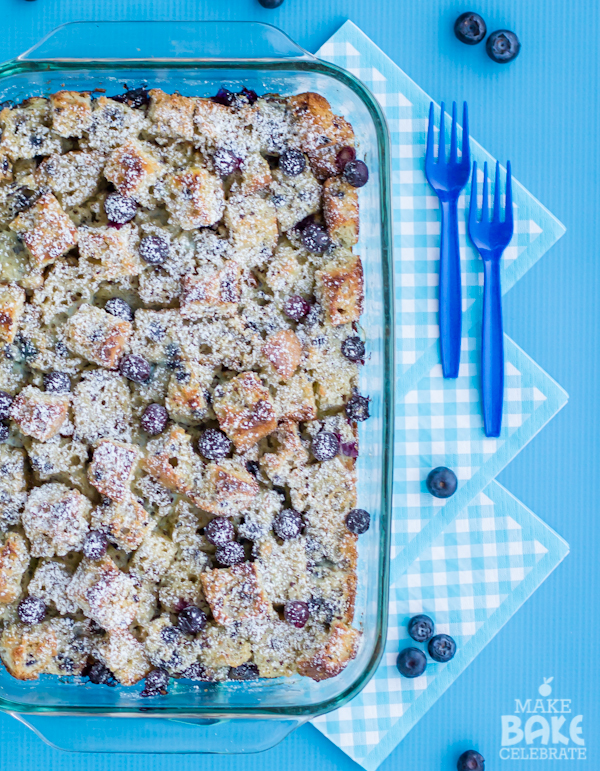 Oh and in case you needed another reason to add pancakes to your meal plan, February 9th is Pancake day! You could make these yummy strawberry walnut pancakes or check out all the breakfast night ideas on Krusteaz.com!