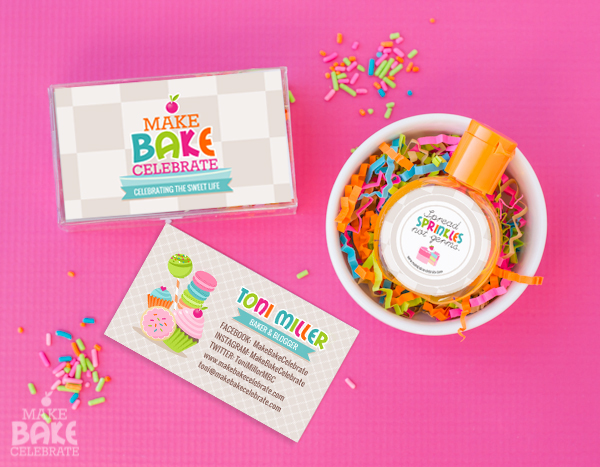 If you follow along with MBC on Instagram (if you don't you SHOULD because it's my FAV) you probably noticed I took a little trip to Phoenix this past weekend to attend BASH conference. I was blessed with the chance to go as a brand ambassador for my absolute favorite company Sweets & Treats Boutique. Which is fancy words for I represented her company, handed out awesome cupcake liners, and shared with attendees how in love with them I am! Seriously, you guys know how I feel about my Sweets & Treats products, their practically family. Let's hope I'm never in the position of picking between them or the hubs… (hey he'd survive!)
The conference was actually geared toward party and event stylists, so I was a little leery of attending but who loved pretty party supplies more then party girls? I'll try to write a full BASH Conference wrap up later, but for now I'll just tell you my experience was amazing! Hands down, amazing. I left Pheonix so inspired, excited, and scrolling through hours upon hours of Instagram feed via the new friends I had made! True story. Today I'm getting right into the kitchen and putting some of that inspiration to use, but first I wanted to share a few of the small things I took to share at BASH. I generally like to hand out something edible (duh!) with my cards, but this time I took an entirely different route!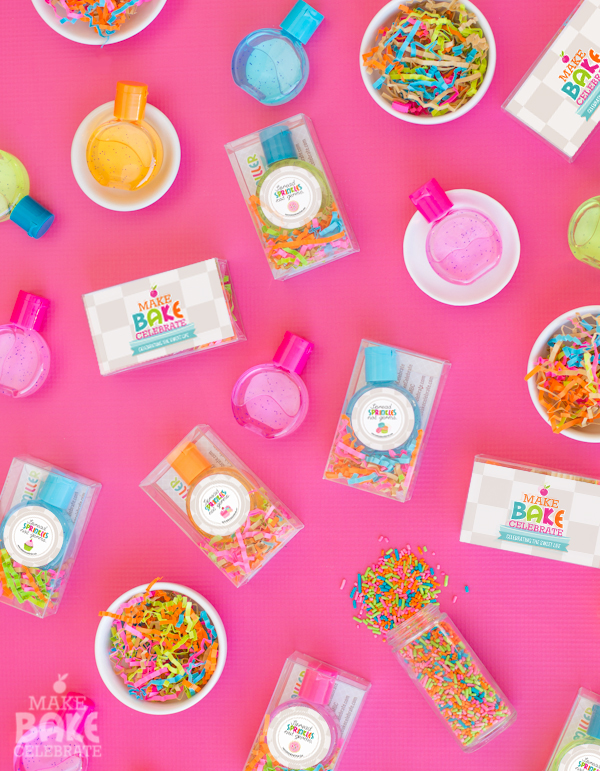 Instead I packaged up my business cards (design by Hello,Cuteness!) with some matching hand sanitizers and labels that said "Spread sprinkles, not germs" Aw come on, you know it's cute! I thought it would be super helpful as well since we would be spending the weekend hugging 200+ other creative women. Should have kept one for myself, I came home with a cold!
I also had the chance to get a little creative with my rookie gifts this trip! I continued with the "clean" theme and made each of them a sweet bath kit. I started by turning a loofa and ice cream dish into a cupcake which was suppose to have an EOS cherry on top but didn't fit quiet right in the package, boo.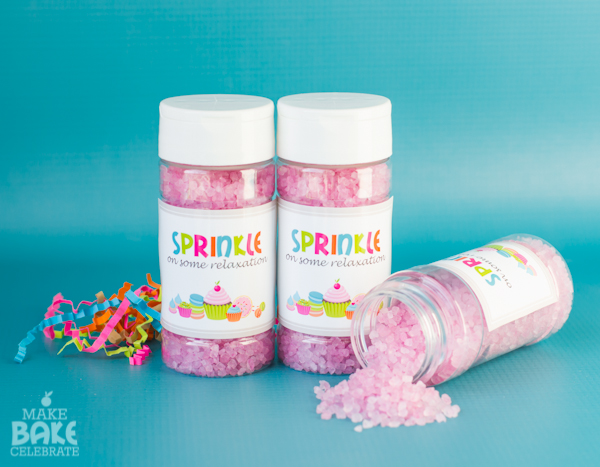 Then I simply poured bath salts into sprinkle jars and made a label for them which read "SPRINKLE on some relaxation." Ahh the cheesy pun, you know you love it. Along with a color coordinated shower gel and hand sanitizer of course!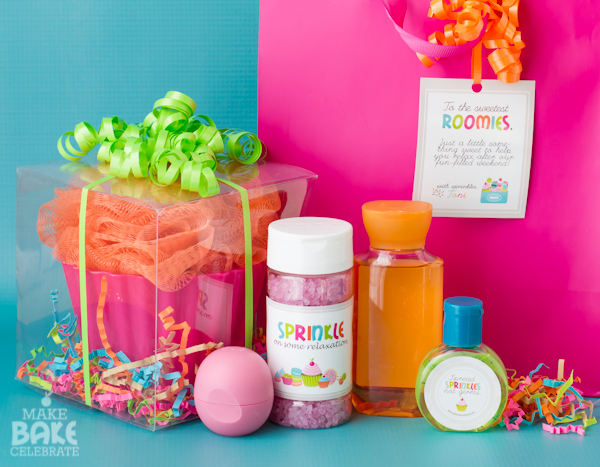 I thought it would be fun to share as a little inspiration for anybody who is looking for a rookie gift idea, or really just in need of a unique gift!
Now, back to the kitchen, I have some major sprinklin' to do!