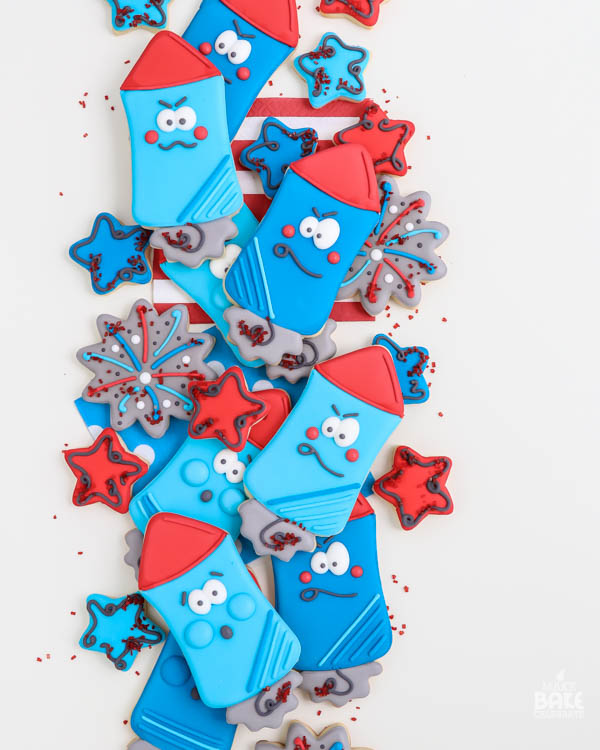 So I write this fun little thing called a blog (Hi, welcome to my blog!). On said blog I share creative sweet inspiration and tutorials. Why? Well so others can join in and make it too of course! But the key to success here, is probably posting the inspirational treats on said blog, before it's reader actual needs them. So you know…they can maybe oh I dunno, use the idea? Oh yea, that little part seemed to escape me. Posting a 4th of July tutorial hours before 4th of July is probably a bad idea. FACEPALM
UGH. Seriously you guys WHAT is my deal. I'm beginning to think I may need to glue an actual calendar to my eye lids. If only there was a small device I could carry in my pocket or even on my wrist that allowed me to properly plan my life and stay on schedule! The 4th of July just slipped right through my brain this year. I mean it literally comes on the same day every year the fourth-of-July to be exact. And yet somehow here I am the day before the 4th sharing a holiday specific cookie. Will you guys forgive me? I mean to be fair…it does come again next year? (just don't ask me…clearly I won't have a clue)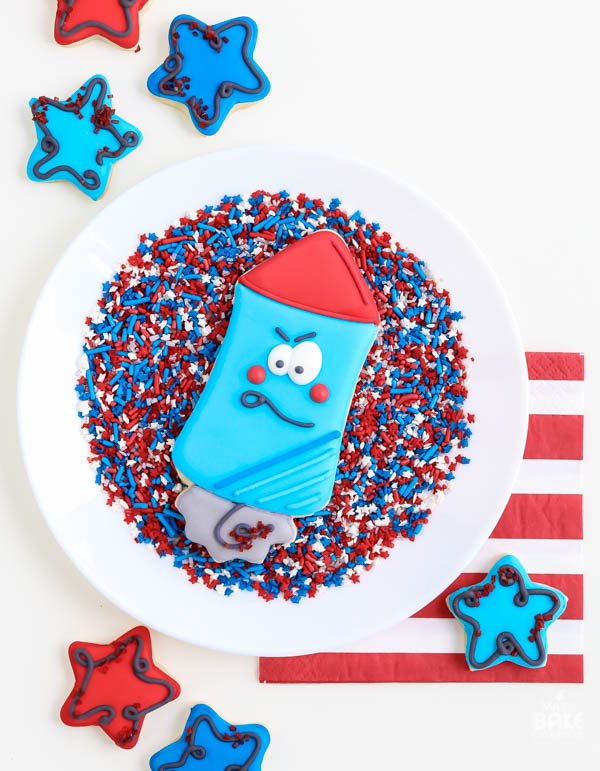 Too late or not, I just love these cookies and HAD to share! Because well, I love them! One of my goals is to make more treats with faces on them. Why? Because I love them and I'm always too chicken to add faces. I get to the end of the cookies and I convince myself I'm going to ruin them with my sub par face making skills. Seriously. But while I was laying in bed one night dreaming up sweet treats ( we all do this right, totally normal?) I thought, why have I never seen fireworks with faces on them? Obviously they would be angry or scared because they are about to get blown to smithereens. So it was time to change that. And here they are…and I kinda love them.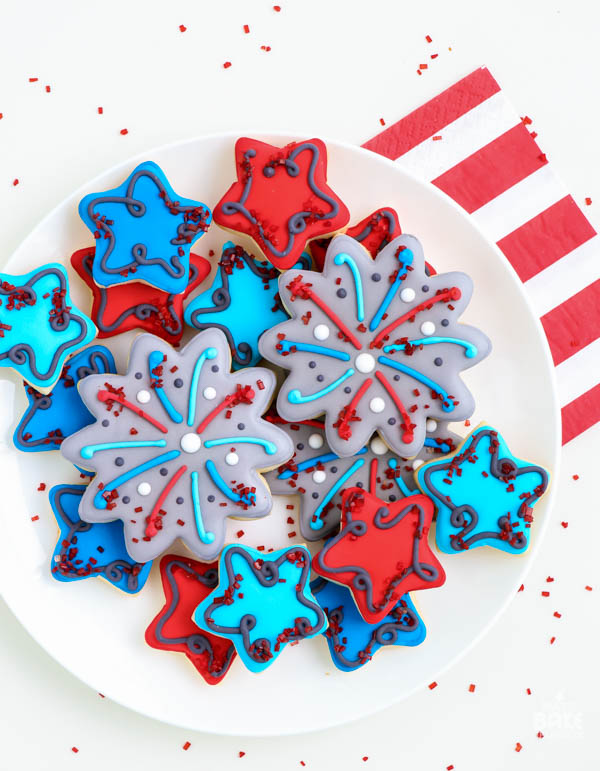 Now what would these cookies be without a few accessory cookies? Like a pop star without backup dancers thats what! To assist these guys in their mission of RWB cuteness I made a few simple stars with "fuses" on them and a few actual fireworks. I debated on what color to make the "sky" but I felt like the grey needed to come on over from the main cookies to mesh.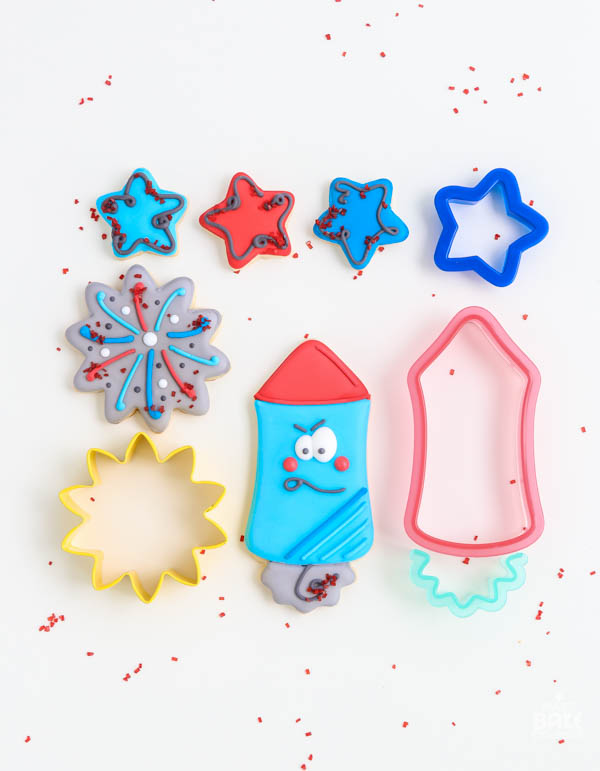 For these cookies I used the firework (also a pencil) cutter from Sugarbelle's shapeshifter set. I also used the bite cutter from her new specialty edger set to make the part where the smoke and fuse are. They paired so perfectly together! I am OBSESSED with the new edge cutters! Fine them HERE. To merge the cookies together when I rolled out the dough on my parchment paper I first cut the fireworks in the same placement I planned on baking them in, giving them enough space to bake. Then I cut the "bite" on the end. I then removed all the excess dough and baked them right where I cut them. I didn't even press them together or anything they bakes together well, and not a single one broke off during decorating.
And that's a wrap folks! I hope you guys have a SPARKLING 4th of July.