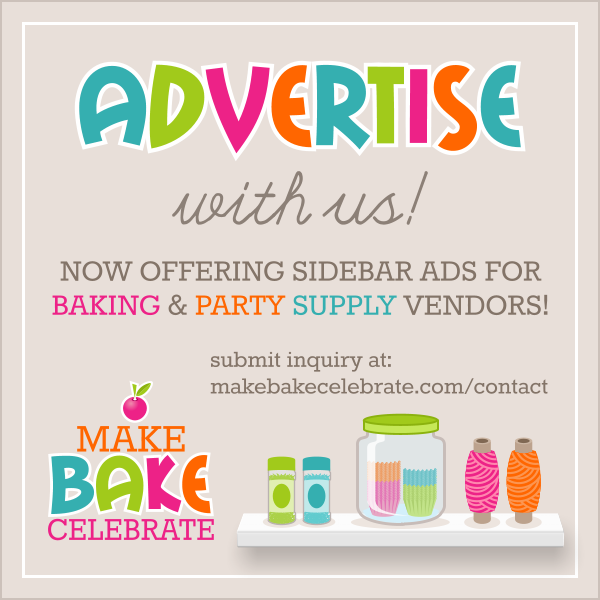 Big news!! I am excited to announce that MakeBakeCelebrate.com is now offering sidebar ad space for party and baking supply vendors!! I absolutely love to share great products that I adore and use with my readers. What better way then to offer a special spot for my readers to locate the same or similar quality items right here on MBC! I will be offering centrally located, large, one size, ads within the sidebar for readers who are looking to easily purchase baking items of their own!
Are you a baking or party supply vendor and want to be showcased here on MBC? Submit an inquiry here and I'll provide information on pricing and statistics for you to look over.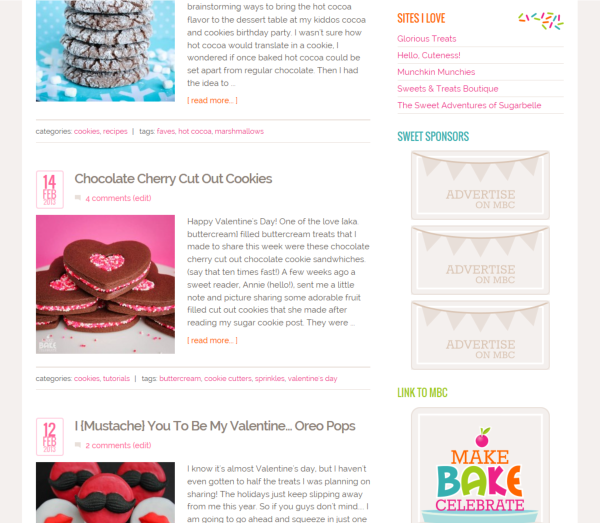 Not baking or party related but you would still like ad space? Sorry, currently I am not accepting vendors who provide items that are not related to the content of MBC. Contact me for further questions.