Hey there! I'm Toni, author of Make Bake Celebrate,  and I'd like to welcome you to my little corner of the internet!
Here's a little bit about me – I'm a ARMY wife, mommy of multiples, and child of Christ. I have 3 little cupcakes and one amazingly patient husband. My kiddos serve as my inspiration in almost everything I do. I love to create things for them. If it's crafty I will try it. I love to bake, decorate, sew, plan events, organize, and a little photography! I guess you could say I'm a jack of all trades and master of none in the craft world. If I had to pick a favorite though, it would be making yummy yet adorable cupcakes!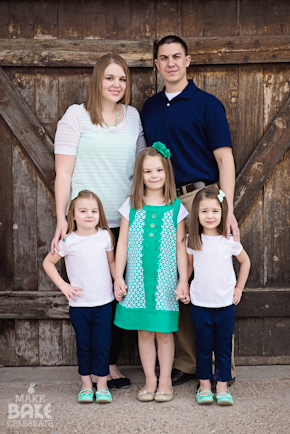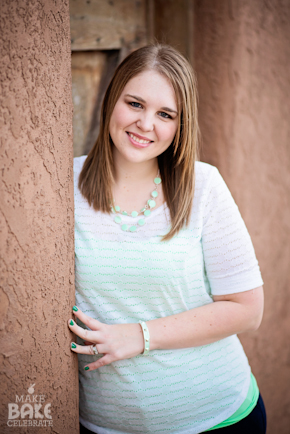 How did Make Bake Celebrate come about you ask?
Well, the military and our kids consume most of our life but I couldn't just sit back for 20 years and play robot to the responsibilities that came along with that. So I started out by finding a creative outlet in making cakes! Soon I began to make them for friends, then friends of friends, and soon my calendar was full – a bit too full. Then I began to branch out and learn to make other fun desserts, especially cupcakes :). I love to create "party" food that is fun, festive, and just as cute as it is yummy. It wasn't long before I started  getting lots of questions from people wanting recipes and wanting to learn how to do some of the things I was doing. I would always say, "I promise you can do it too!" it's really not that hard…it just takes the right steps and learned tricks!
So I started blogging, and Make Bake Celebrate was born! Now instead of spending my weekends pulling all nighters covered in buttercream (for real!) I bake or make what comes to mind and share it here…so others may be inspired and hopefully learn a little something along the way. Make Bake Celebrate has became my own little spot of the world, that doesn't have messy faces or orders!
To sum it all up, Make Bake Celebrate is a whole lot of baking + decorating, a bit of party inspiration, a dash of crafts, lots of sprinkles, and a little dose of life… mixed up to make one sweet creative place!