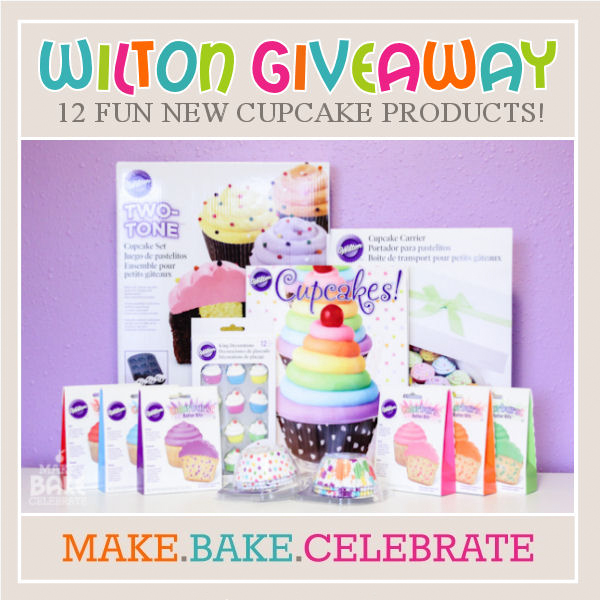 Wilton products have always been a fav of mine. As a matter of fact, Wilton played a huge roll in my baking adventures from the start! It was my husband's gift of Wilton's Ultimate Cake Decorating Set that encouraged me to give baking/decorating a try! My Wilton collection has grown just a bit since then…heh. Just when I think I've got "enough" they come out with more awesome stuff…that I just have to have. ;)
That's one reason I love Wilton…they always have something new out to feed my baking supply addiction ;). But also because they're great products, easy to use, accessible, and friendly on the budget. Most often I know when I share something that I love with you guys from Wilton, you will be able to find it too. I love that.
So, you can imagine my excitement when Wilton so generously gave me the opportunity to pick out a few items to try out…oh yea, and give them to one of you too! Excited?! Me too. Naturally, I picked all things cupcake. Recently Wilton has released all kinds of new awesome cupcake products! I just love all the bright colors and smooth swirls of buttercream…it's like they made these just for me!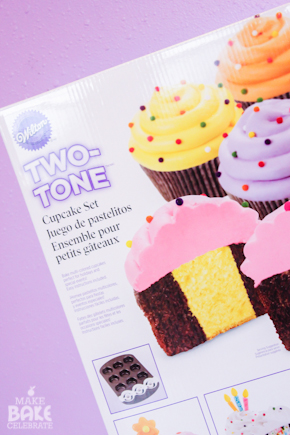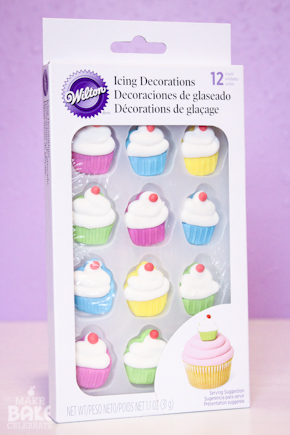 How cool is this new two toned baking pan? And you know I couldn't resist these little cupcakes…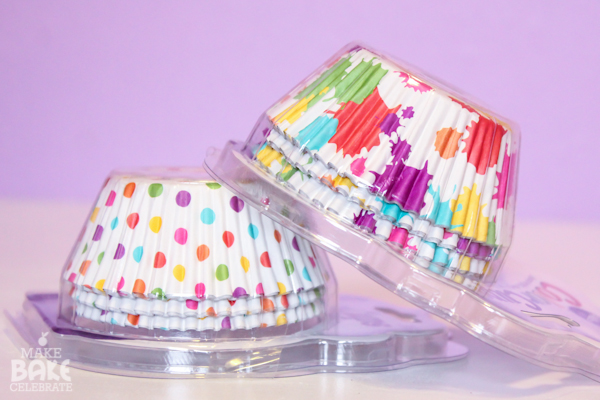 These new Colorcup liners are great! Don't let the adorable print fool ya, they are foil lined meaning they will keep every bit of their color! I'm such a sucker for great cupcake liners. :)
I've also been dying to play around with these Colorburst Batter Bits! Making treats bright and colorful – count me in!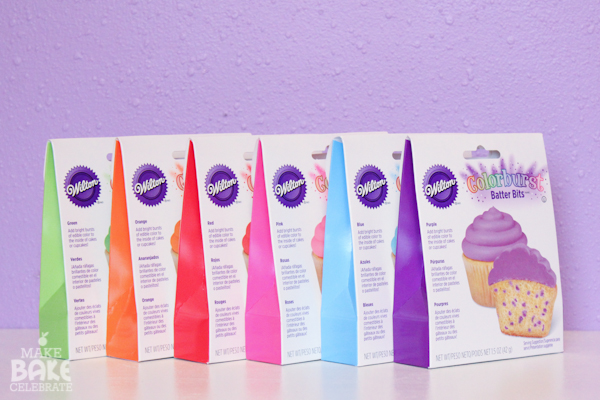 Also included in the prize package is their new book Cupcakes! and a handy cupcake carrier! The book is PACKED with cupcake ideas and information! Not only is there really helpful information on baking, filling, and frosting cupcakes, there are hundreds of cupcakes decorating ideas! This is by far my favorite Wilton book yet.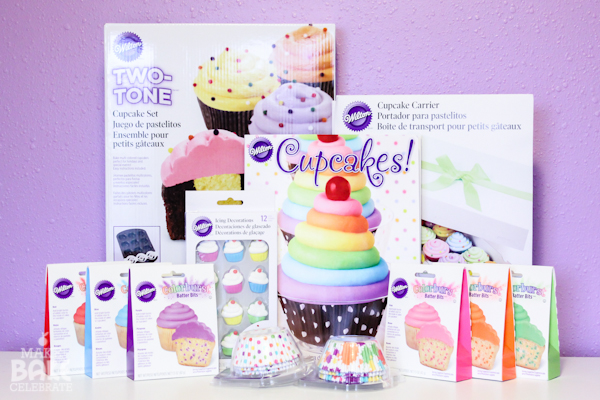 Of course, I've been having all kinds of fun with my new cupcake products and I can't wait to show you! I'll be back next week with some reviews for you on these products as well as showing you how I used them to get creative. Then Friday (April 19th, 2013) one random winner will be selected via Rafflecopter! Make sure you're following on MBC on Facebook so you don't miss the announcement…it just might be you!
Enter using the Rafflecopter below, there are several ways to increase your chances! Good luck!!

Giveaway is open to US entries only please.